In this bustling and growing city, there are hundreds of restaurants with different styles. Each restaurant has a unique and atypical feature, trying to make a difference in the eyes of customers. What is the definition of beauty in your eyes like? There are many beautiful restaurants but how many of them will catch your attention.
Let's analyze your space preferences, and help you to find beautiful Vietnamese Restaurant in District 2 or in Ho Chi Minh City at you taste.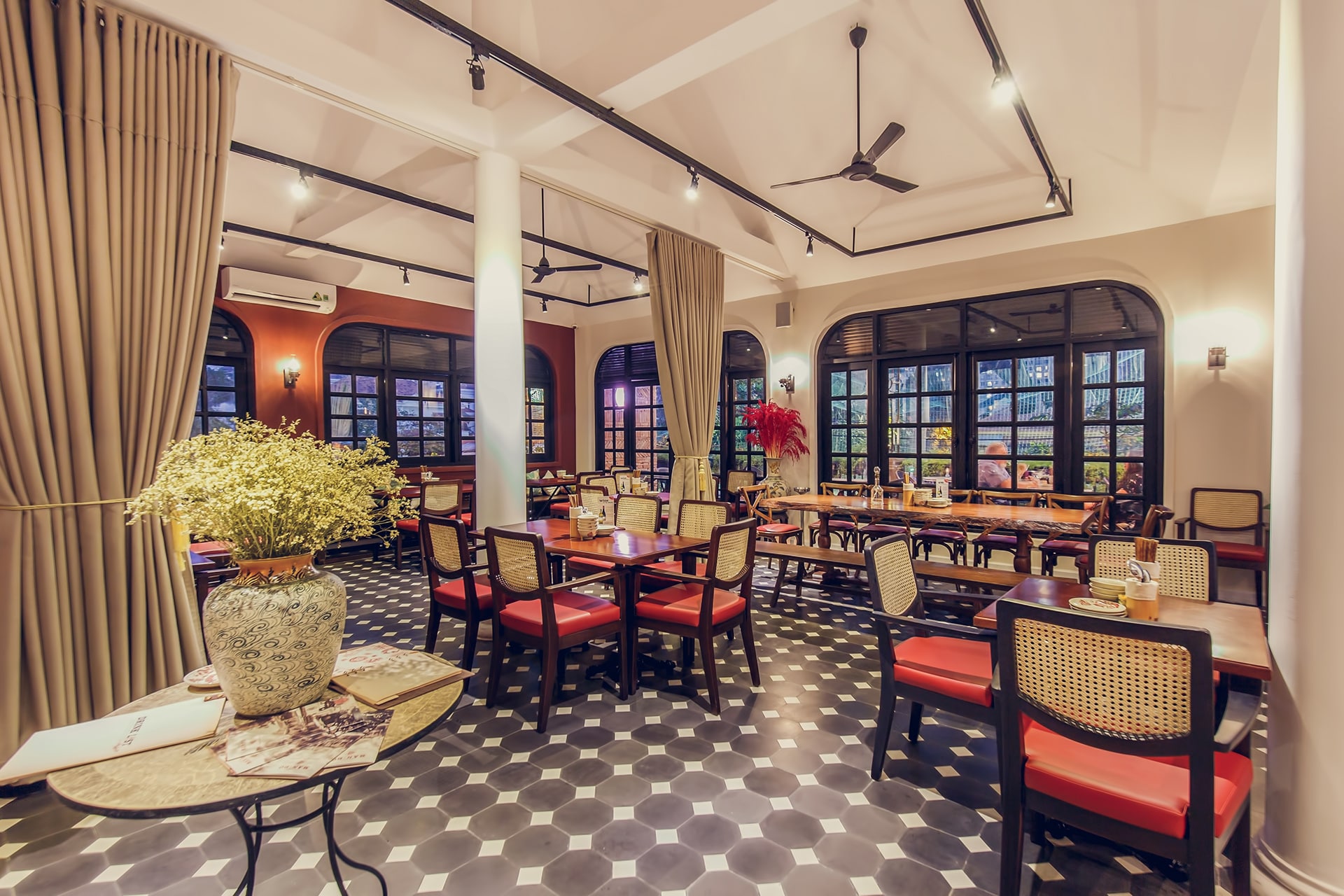 ALL KINDS OF RESTAURANT'S STYLE IN HOCHIMINH CITY
Japanese-style restaurant featuring the culinary culture of Japan. It manifests not only the typical culinary culture, but also the architecture of this country.
Restaurants from the country of kimchi are duplicating quite quickly with the typical dishes of Korea. Not only that, Korean restaurant interior is full of elegance, courtesy and culture imprint.
Occidental restaurant design is always strongly welcomed by young people because of their noble elegance, youthfulness and dynamism.
Chinese cuisine is abundant of dishes. Not only that, every dish of the Chinese culinary is closely linked to their design style.
Following the design trend as landmarks, Restaurant design trends are divided into 3 specific categories such as modern, classic and fusion between modern and classic.
In restaurant with the classic trend, customers will experience the noble elegance of the ladies and gentlemen of previous decades and feel witnessing history.
A perfect combination of the two opposite trends will create a mysterious appeal and attract customers.
Each culinary concept is suitable for different design styles, also there are restaurants dedicated to the design of that concept. Sushi restaurants, buffet, grilled hotpot, BBQ are built a lot and the design should match their culinary concept.
From the suggestions above, do you know if you like any decoration style ? Join us to learn in depth about a unique restaurant style and containing cultural significance!
MAISON MẬN-ĐỎ RESTAURANT – THE UNTOLD STORY OF CULTURE & HISTORY
1. The untold story of culture
Inspired by the development of Vietnamese cuisine, MAISON MẬN-ĐỎ Restaurant chose the end of the nineteenth century to be the theme for the restaurant menu.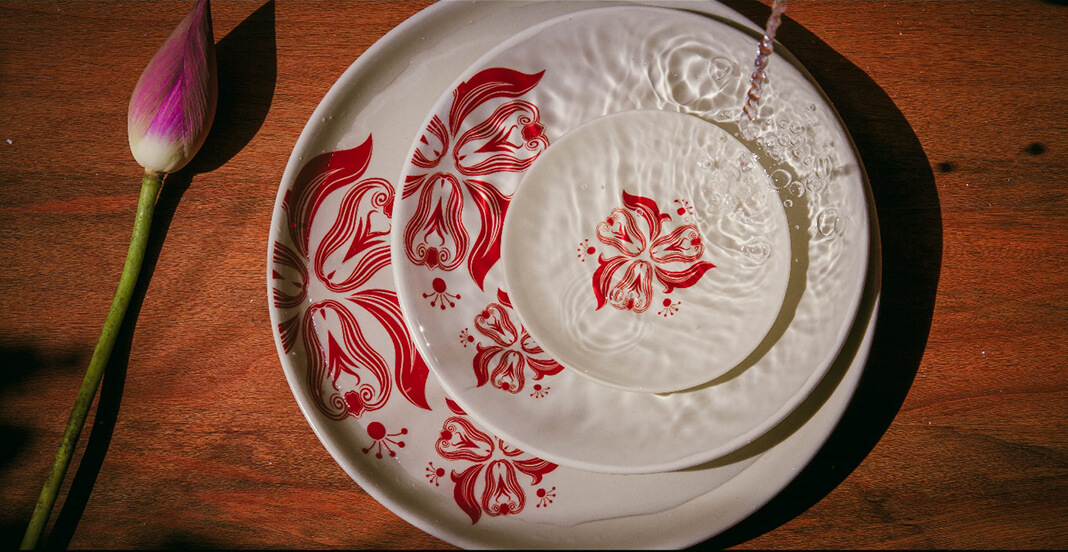 Vietnam and France have a rich culinary tradition. The cuisine of both countries manifests a lifestyle of each culture. Our culinary heritage has enriched each other throughout history and continues to exchange flavors and culinary secrets on both sides.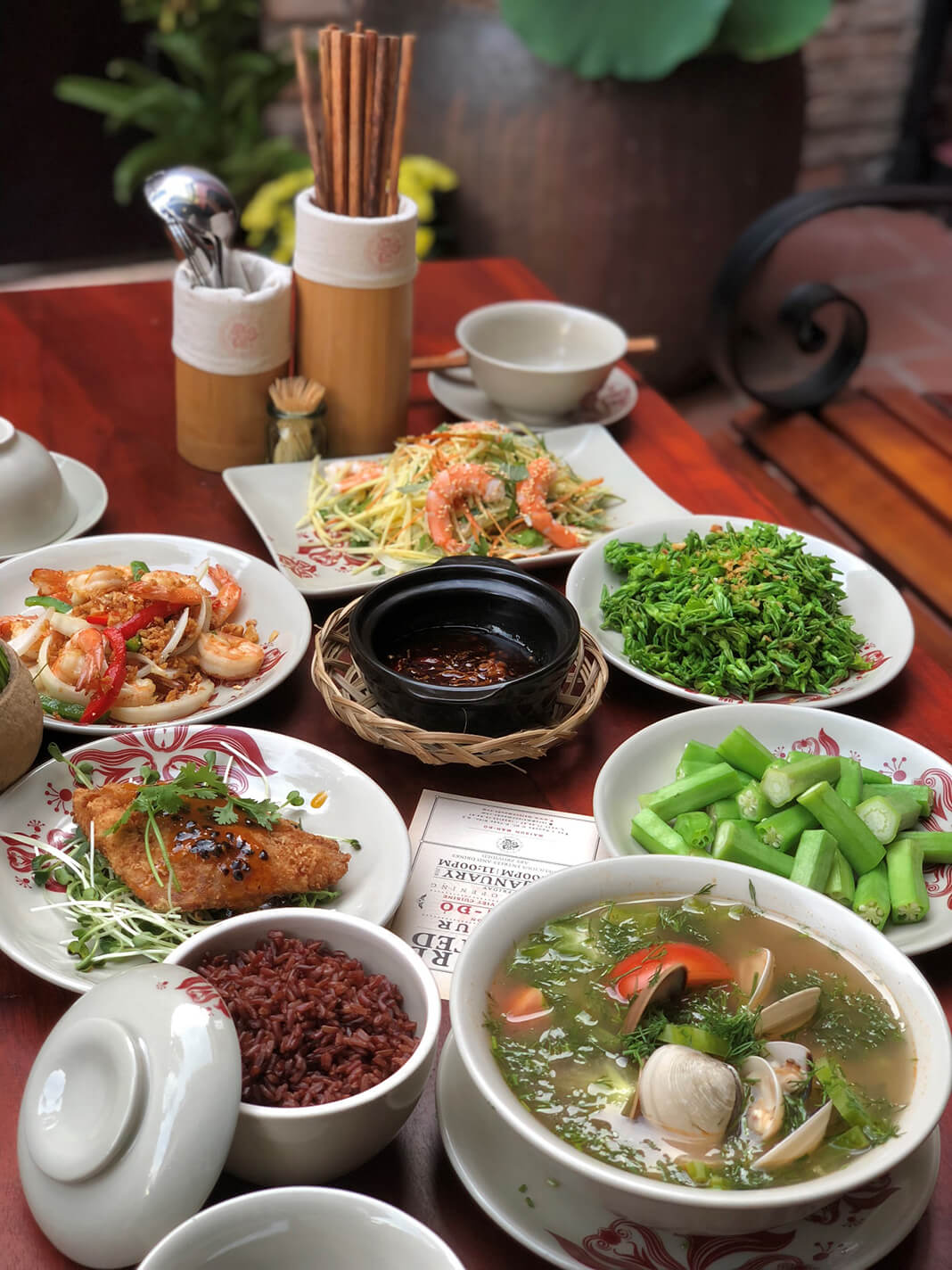 The influence of French civilization has also been promoted from the capital of Hue since after 1883, gradually spreading to large urban areas such as Saigon, Hanoi, Da Lat … and now the culture and French cuisine is lively stay throughout the provinces from the North to the South and through the East Side.
The special value of French culinary culture to Vietnam: Vietnamese people used to eat rice cooked from familiar rice, used to bamboo chopsticks and often a few large spoons using for sharing soup in their meals.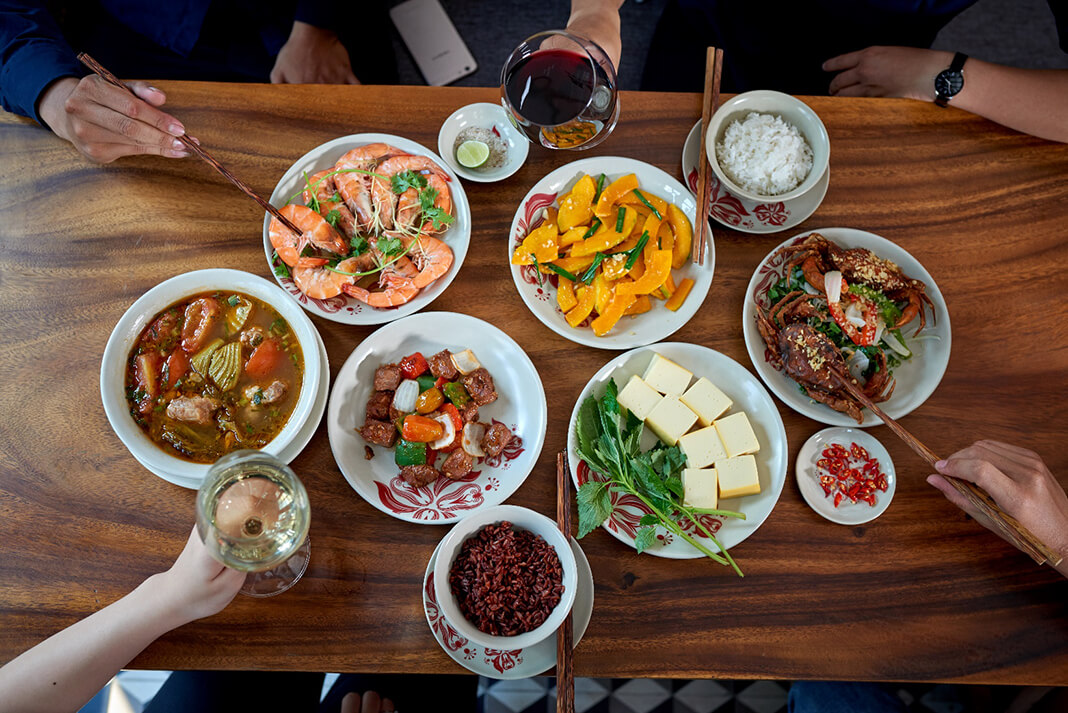 It was in the past. The Western culture, including French cuisine, is at first introduced to serve the French. Unlike Vietnamese, they are familiar with bread, vegetables such as potatoes, carrots, cauliflower, butter, cheese … And also different from Vietnamese, French cuisine uses only a spoon, fork and small knife to use for dining. The seasoning is also different from Vietnamese, they eat less salty, mainly seasoning with salt and pepper. There are no extreme spicy flavors like Vietnamese who used to chili.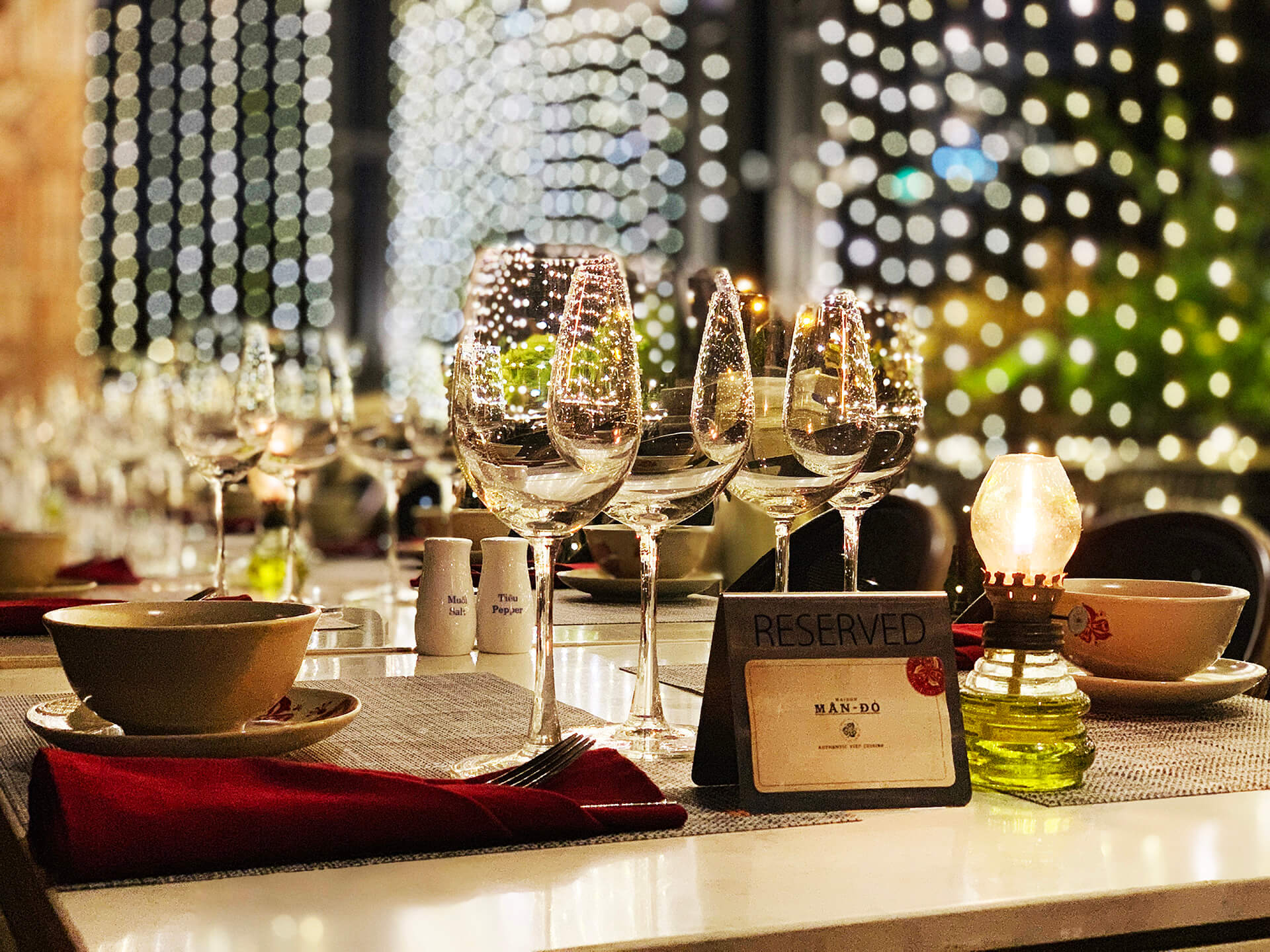 Each ethnic group and each nation has its own characteristics of eating and drinking in its own way. But then over time, the Vietnamese also gathered some common culinary culture from others into Vietnamese culinary culture.
2. The untold story of history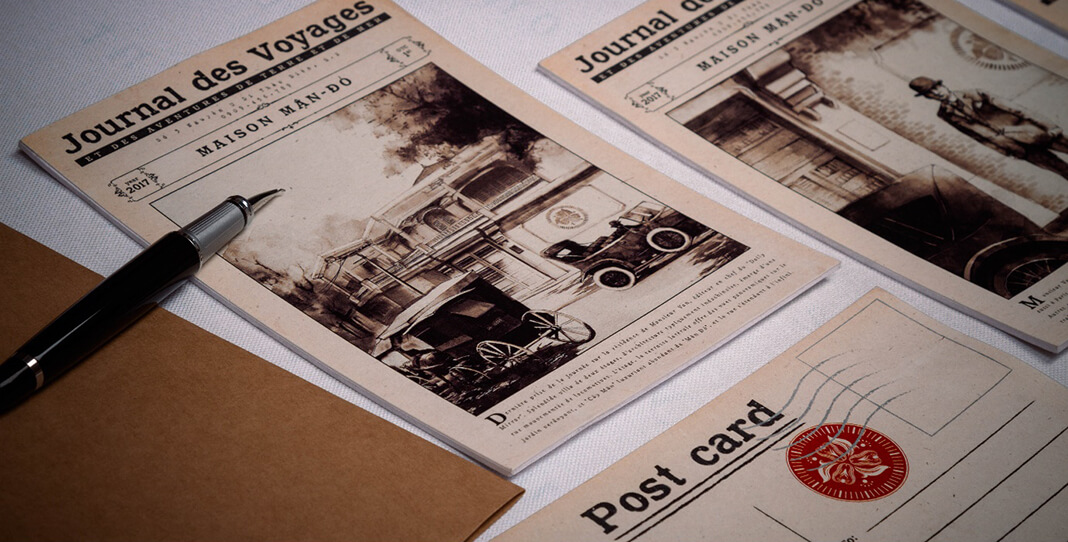 History seems to have randomly chosen "culture" as the first and thorough contact point of the Franco-Vietnamese relationship: the French first arrived in Vietnam to evangelize – disseminating a literary "product" of new culture in this country.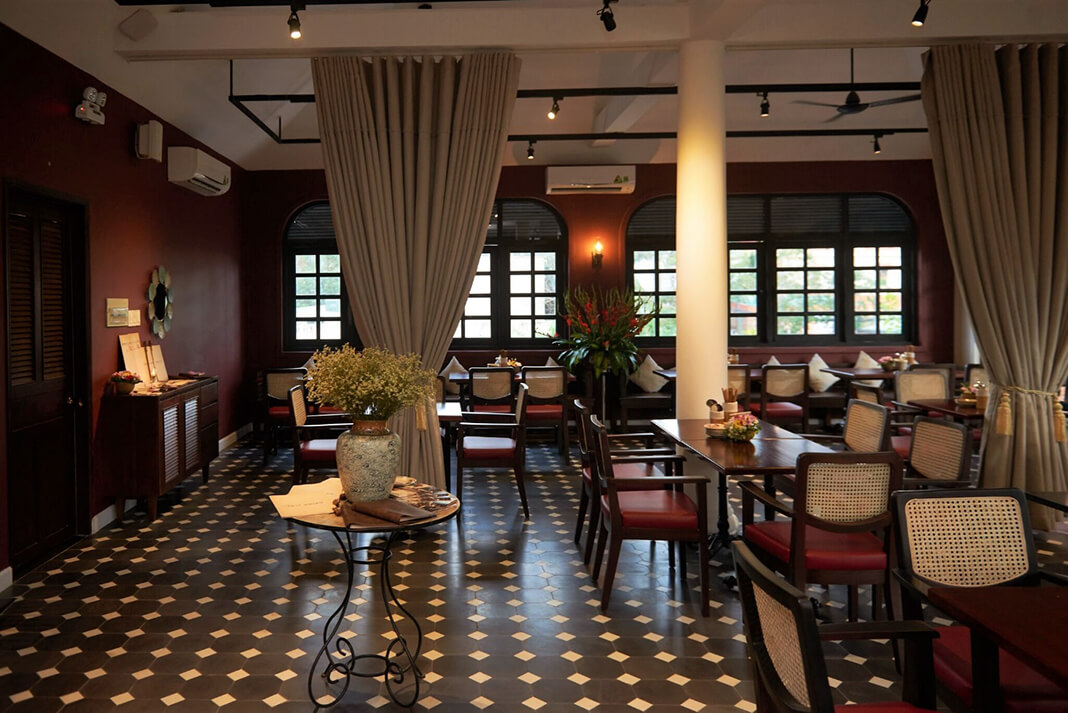 The language barriers were quickly overcome and the birth of the Vietnamese – Portuguese – Latin dictionary in 1651 compiled by missionary Alexandre de Rhodes after 12 years of operation in Vietnam can be considered as a rewarding achievement of this initial contact.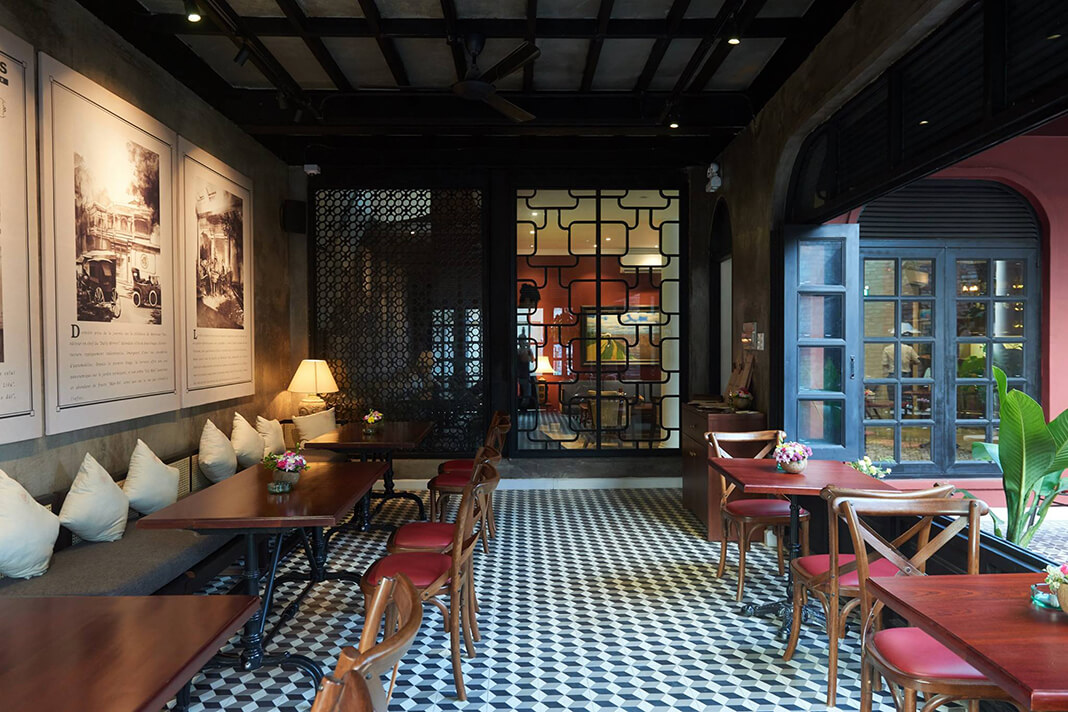 The collision and mutual cultural influence from here began. The need to build public buildings and houses for the French gave birth to the construction industry in Vietnam and left unique architectural works, a common heritage for both countries. The combination of French architecture and indigenous architecture gave birth to Indochina (Indochina) architectural line unique and unlike anywhere else in the world.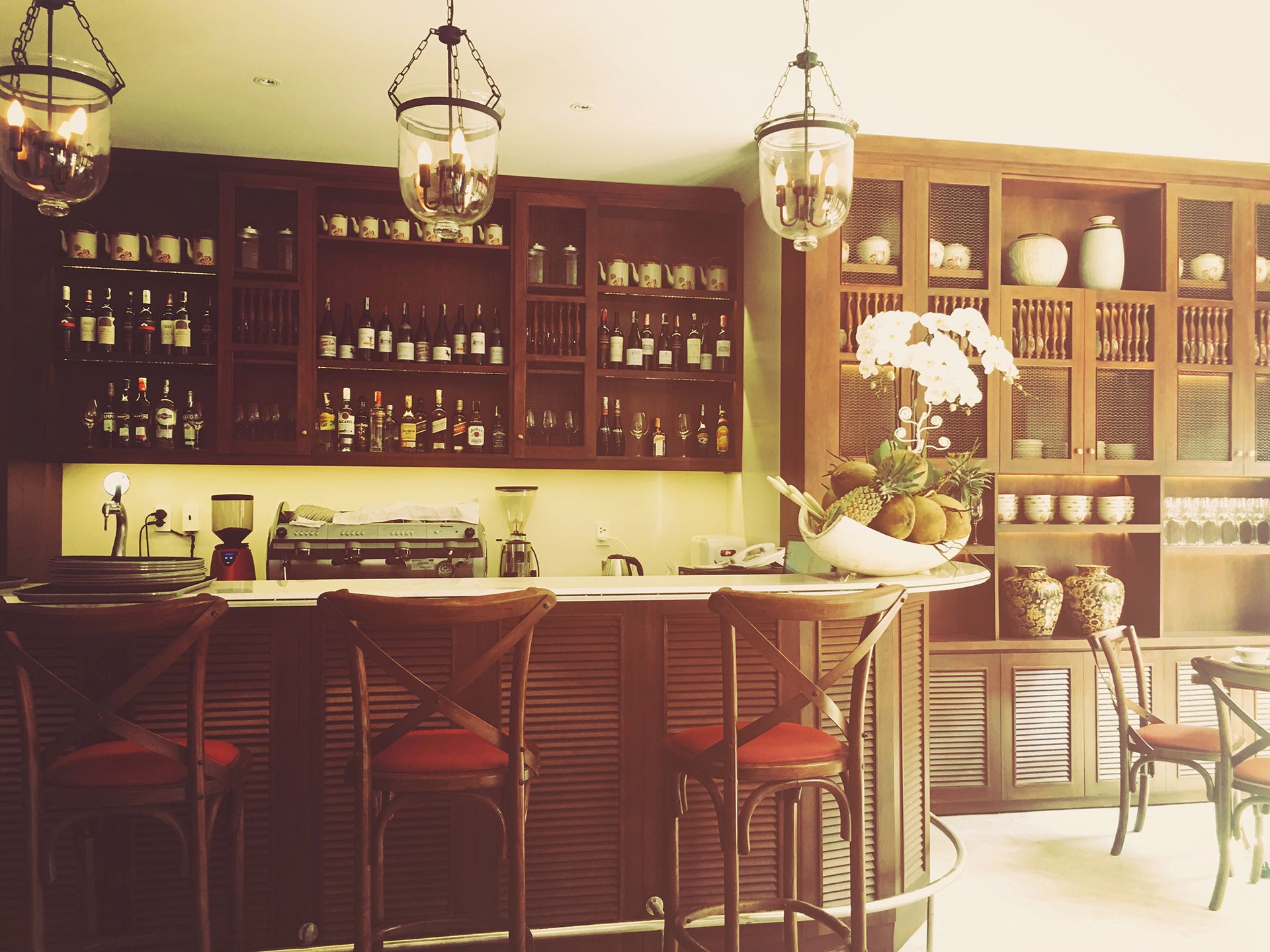 It seems that the French and Vietnamese share too many similarities, so the newly born architecture in Vietnam was immediately accepted and became the legacy of today with French areas, righteous monuments like City Hall, Treasury, banks, schools, museums in Saigon – Gia Dinh, Hanoi, Hai Phong, Da Lat, …
This is the concept design of MAISON MẬN-ĐỎ. A harmonious combination of French and Vietnam that has to go through nearly 100 years of history. A way to demonstrate nostalgia and cultural integration. The space presents the history of the nation, the harmonious combination of French and Vietnamese cuisine and architecture.