Not all meetings with clients and prospects should be held in the office. Some should take place at a restaurant with function spaces and service to meet specific requirements.
What is a business meeting with clients?
Business meetings with clients or partners are held to further business goals, which entail but not limit to, customer appreciation, product/service introductions, deal negotiations and contract signing ceremony. Function spaces with the right ambiance, attentive service and high quality food are important, sending the right message to business partners.
These meetings should be held in premium restaurants with a dedicated space to ensure privacy. Dishes that require convenience to eat, must be eye-catching and delicate in plating.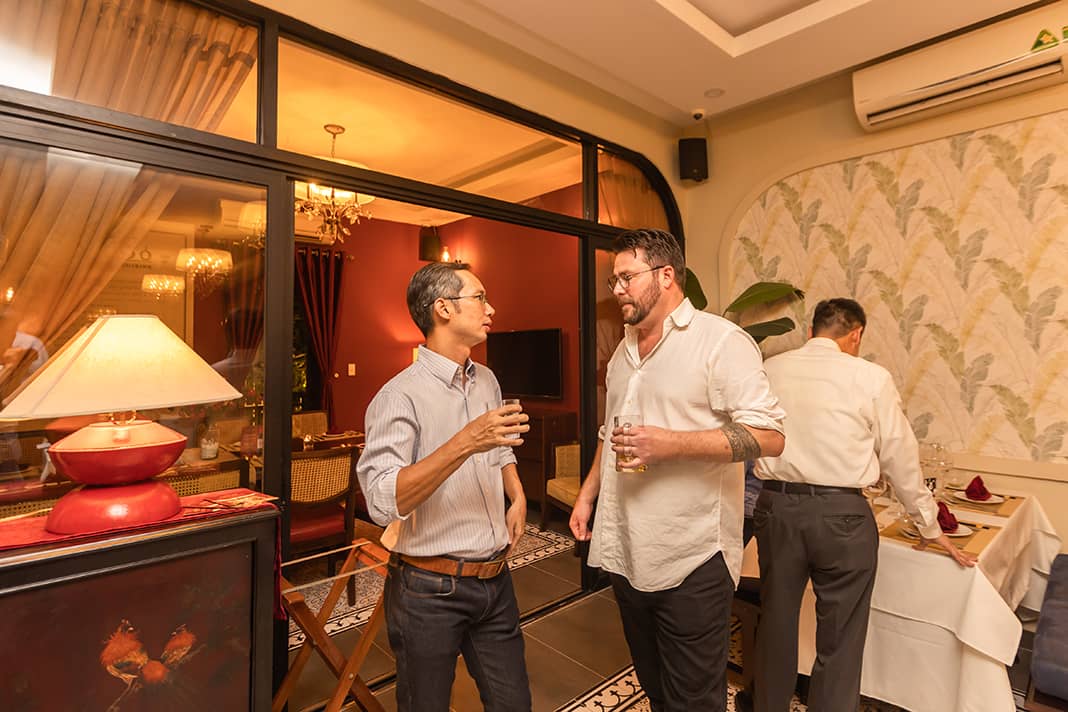 When to treat your clients?
Not all meetings should take place in your office. Venues for business meetings provide a common ground for relaxation and privacy. Inviting your clients, especially important ones, to premium restaurants with fine food to show appreciation.
If you make an appointment to meet customers and partners at the company, the meeting will only revolve around boring and rigid work content. Until the end of the working session, the two sides said goodbye to each other. Thus, the whole process takes place continuously, which can cause stress on both sides, sometimes fatigue, leading to unsatisfactory results.
Instead, meeting and entertaining partners in a separate space, being served delicious food while still exchanging work makes the meeting relaxing. Both parties can present the content of the work and comment on the dish. After the work content is over, the two will enjoy dessert together with wine and can discuss future plans.
With the above reasons, you may consider organizing parties to increase successful.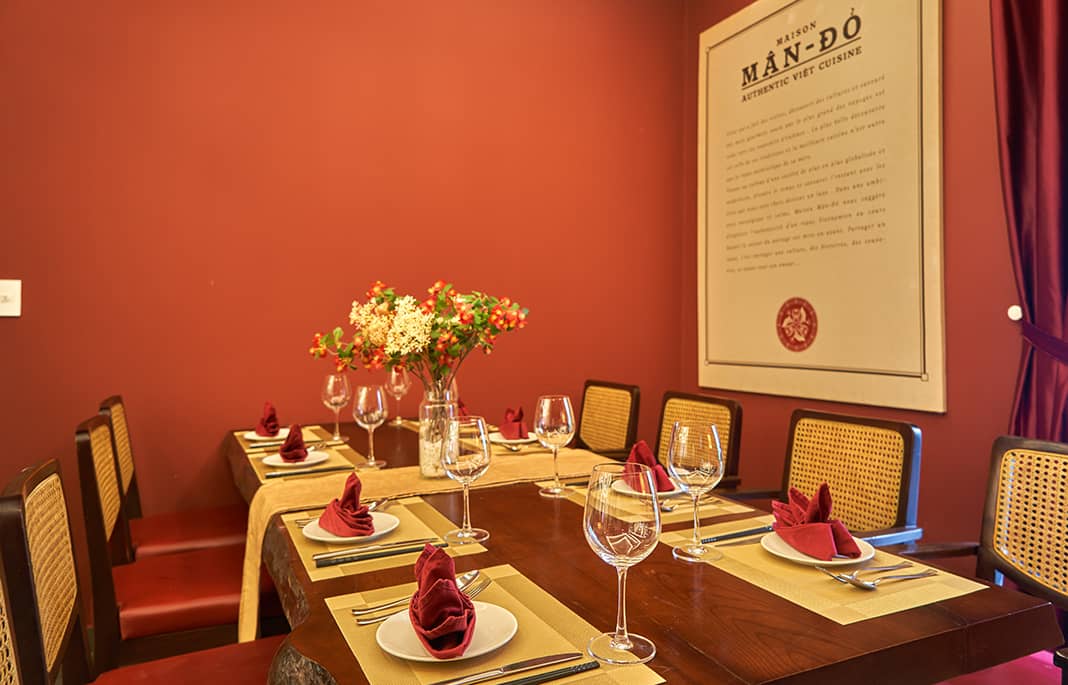 Suitable venues
Which venue will be suitable for parties to entertain partners?
To answer the question of which venue is suitable for a party, you need to know the following two things:
First, the common standard for choosing the right space for a meeting with a partner must be privacy and calm. You cannot choose a restaurant located right on the highway, where the traffic is busy. Because important negotiations need the silence of the surrounding environment for both sides to hear clearly what the other side is saying.
Besides, the banquet room space needs to be moderately large to create comfort. There should also be a separation around the room to ensure privacy.
Secondly, in terms of interior design, the furniture of the space should be elegant and stylish. If possible, you should research your partner's preferences to choose the right space. It can be modern, classic, nostalgic or a mixture of both.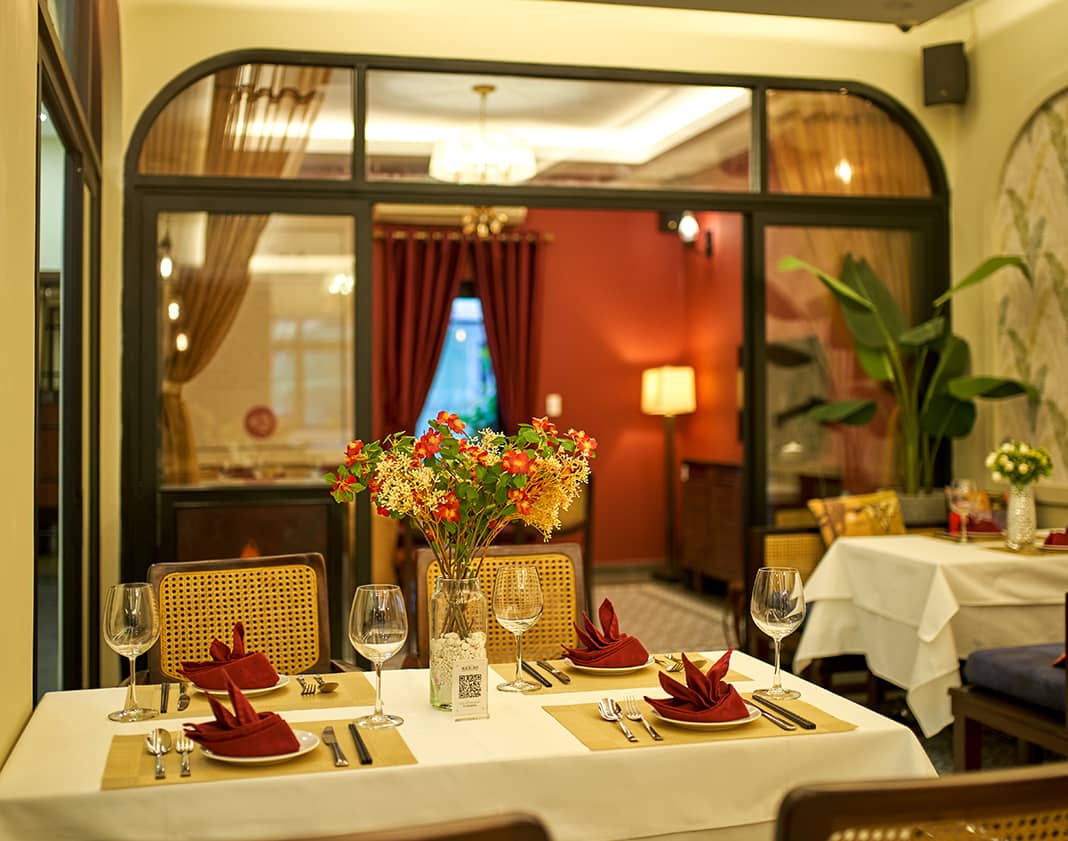 The right set menu or set of dishes
After choosing the right space, a party for a partner will not be complete without elegant dishes to enjoy. Usually, parties for partners will be held at lunch or dinner. Of course, when choosing these sessions, we must ensure that the served dishes are enough, can be divided into many dishes and served in turn.
Besides, whether Asian or Western dishes also require sophistication in the way of processing and presentation. Even how to enjoy food needs careful consideration. You can't just exchange work while your hands are busy holding food. Therefore, the dishes served at the partner's reception often are simple and easy to eat, ensuring that there is no need to use bare hands.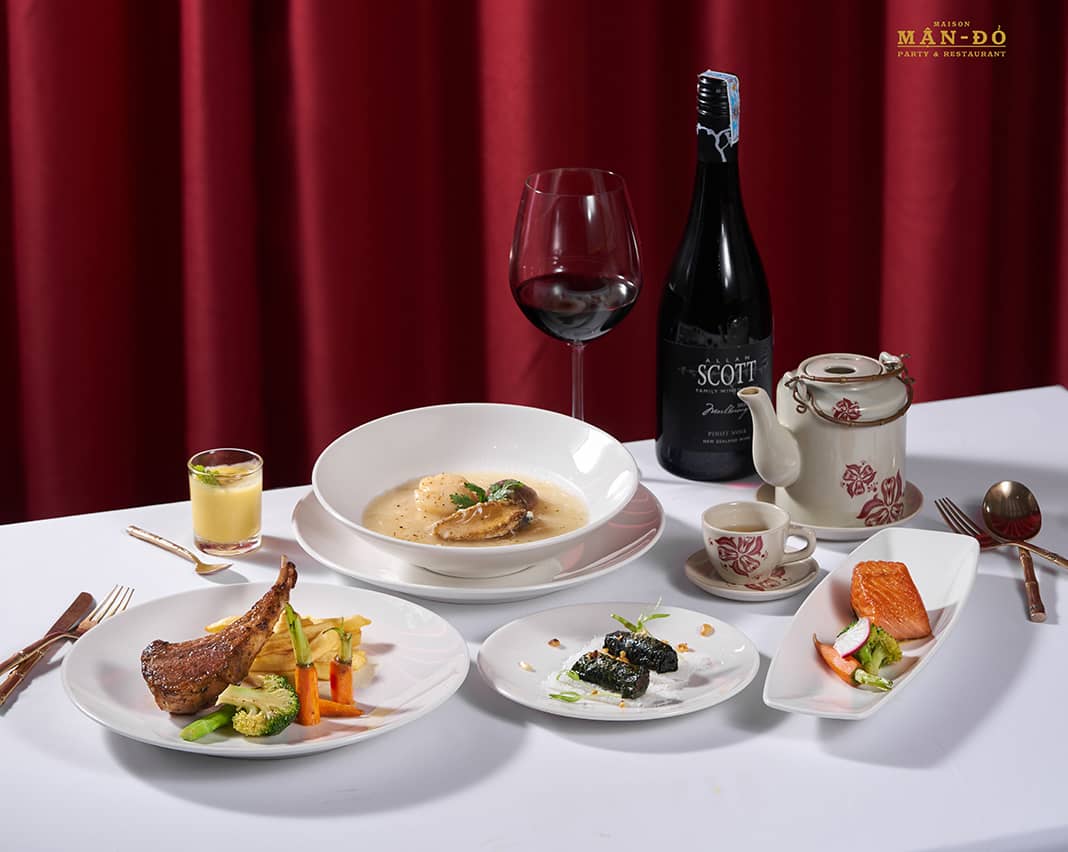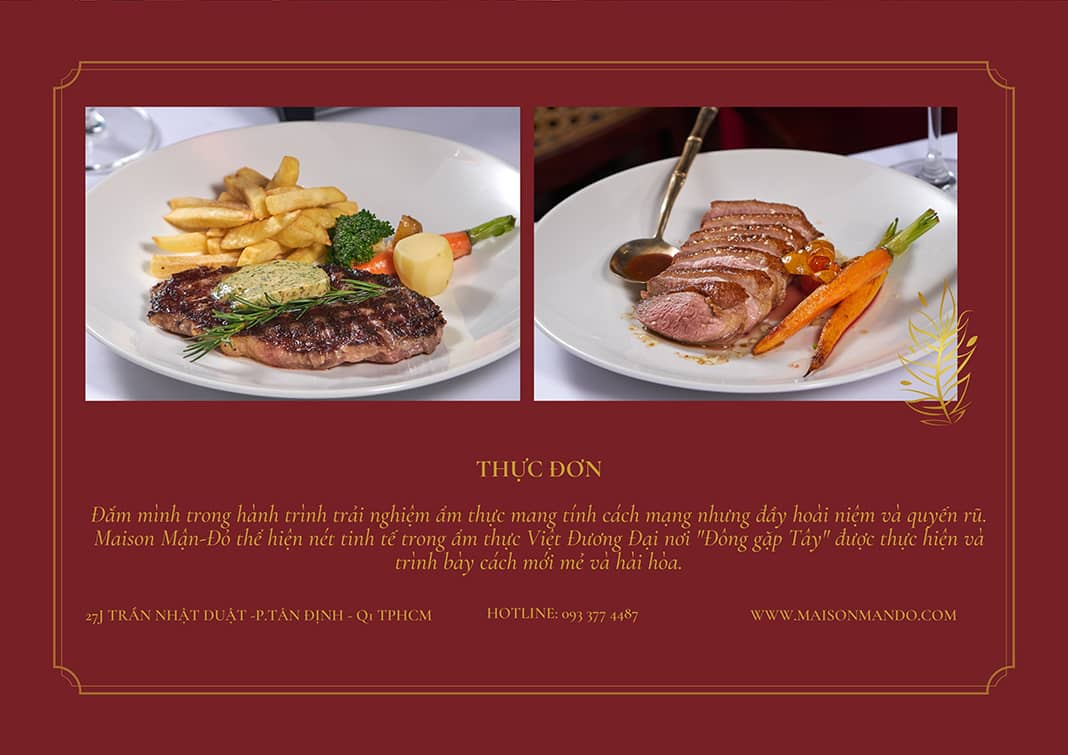 Note more when entertaining partners
In addition to the above content, in order to make the party for your partner more successful, you need to note the following points:
Choose outfits that are polite, elegant and suitable for the restaurant ambiance.
Let your partner choose the food first.
Learn silverware and dining wear rules.
Do not take pictures of food.
Do not put personal items on the dining table.
Pay if you invite customers.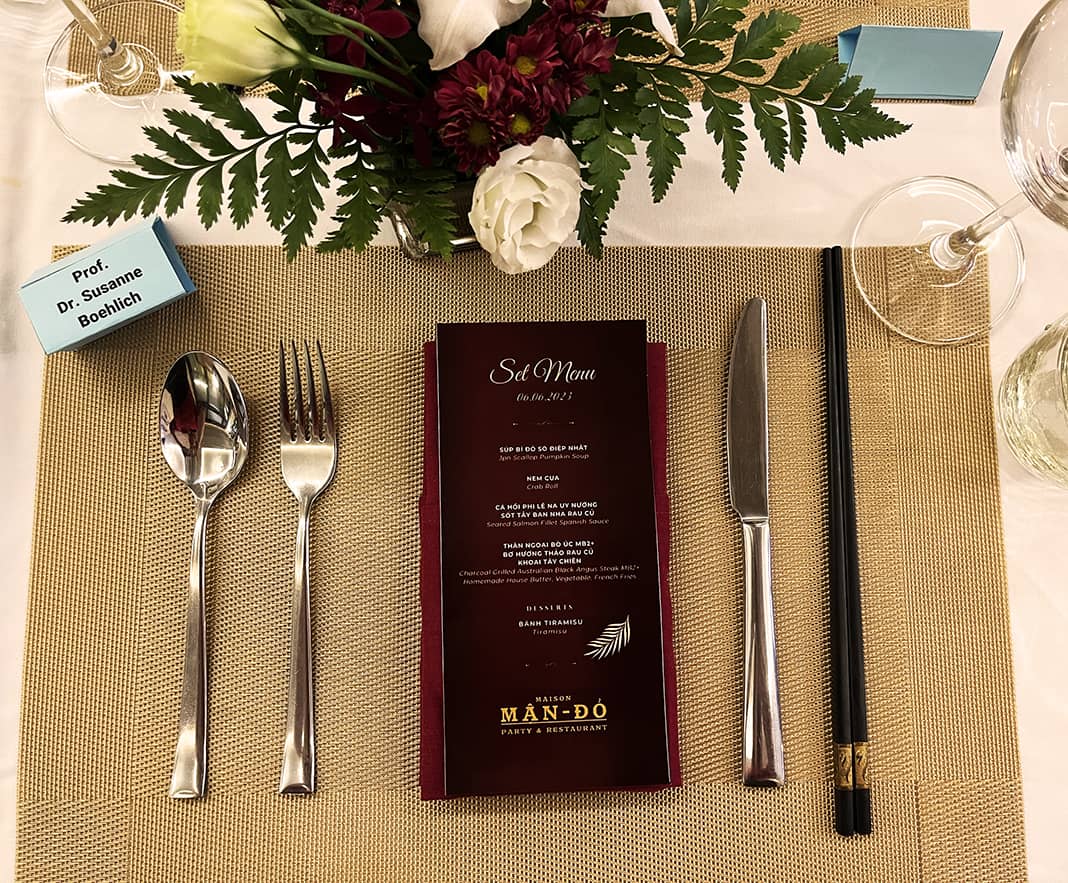 Maison Mận-Đỏ Restaurant organizes banquets for your corporate clients and partners.
Maison Mận-Đỏ restaurant located in the heart of District 1 in Saigon is the choice of many corporate when they need to organize a reception for their clients or partners. The restaurant masterfully modern Vietnamese classics, and presents Vietnamese Cuisine in contemporary ingredients and settings. The elegant cozy house setting fits all requirements for dinners and events whether corporate or private.