The restaurant organizes New Year's parties for corporates and businesses in Ho Chi Minh City. Meeting at the beginning of the year is considered a way to bond employees in a business. It is not simply a meeting and greeting at the beginning of the year but also has important meaning for every business.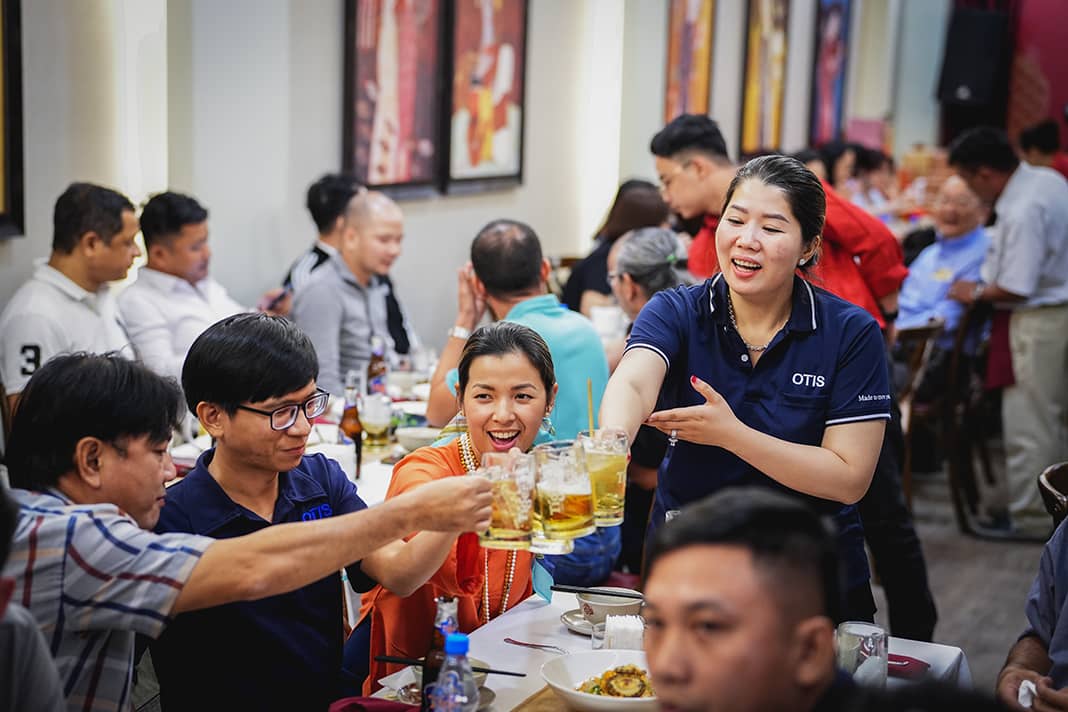 What is a New Year's party?
Tan Nien is a Sino-Vietnamese word translated into Vietnamese. Tan means New, Nien means Year, combining the two words we have the phrase "New Year". So the New Year's party is a party held at the beginning of a new year and aims to exchange and meet everyone to wish health and success.
New Year's parties play a very important role in Vietnamese culture and society. The party creates an opportunity for people who are far away to meet each other, people exchange wishes for a lucky new year. Not only that, the New Year party also plays the role of pushing people closer together, a special culture of rice agriculture land. For the corporate, the New Year's party is an opportunity to wish for happiness and prosperity for the whole year to their companies.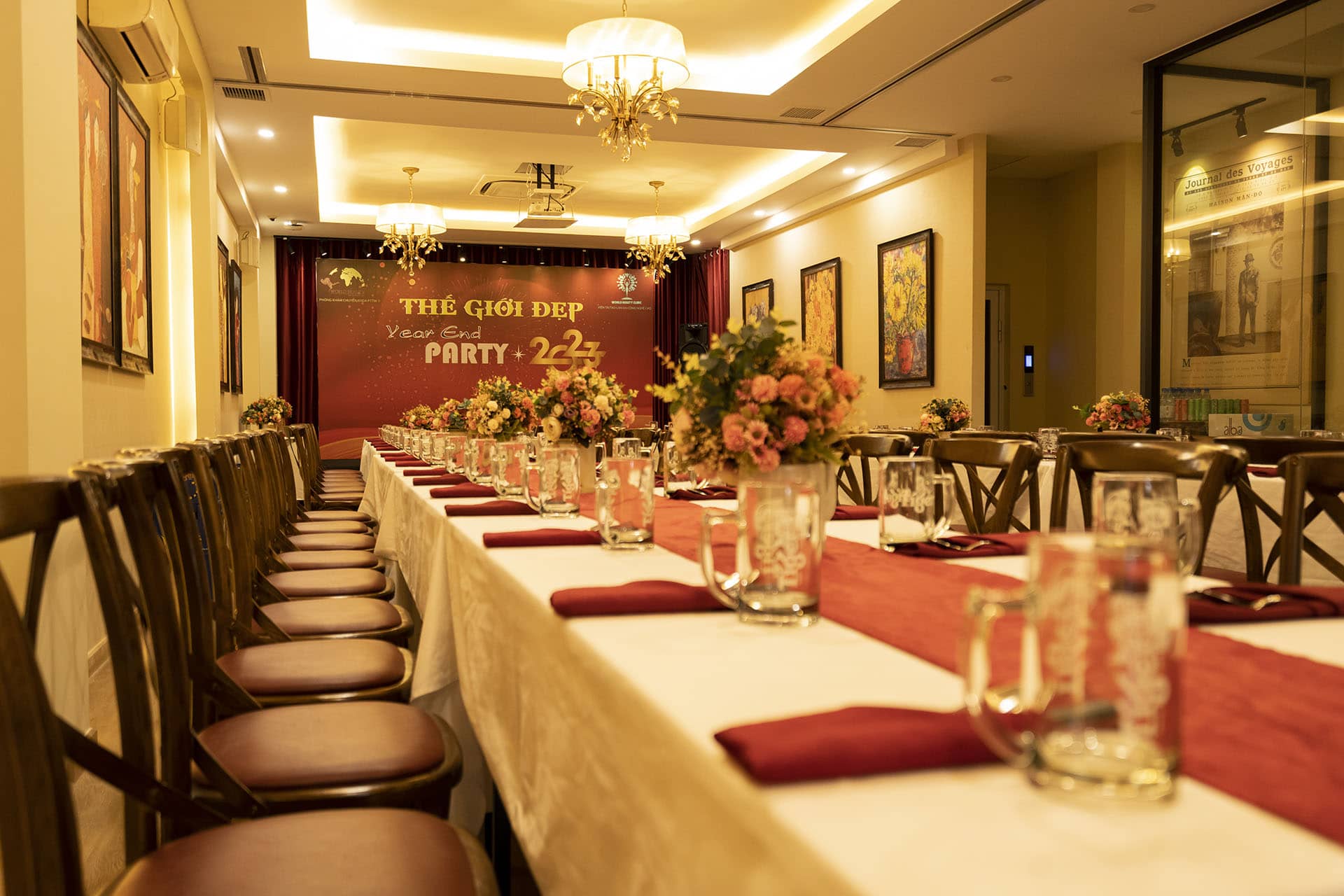 Many Forms of New Year's Eve parties
New year parties are similar to year-end parties in terms of planning and organization. Each practice chosen will fit a different corporate culture. It depends on the members and corporate culture to choose how to organize an epic and meaningful new year party. Here are the four (04) most popular and effective New Year's party forms.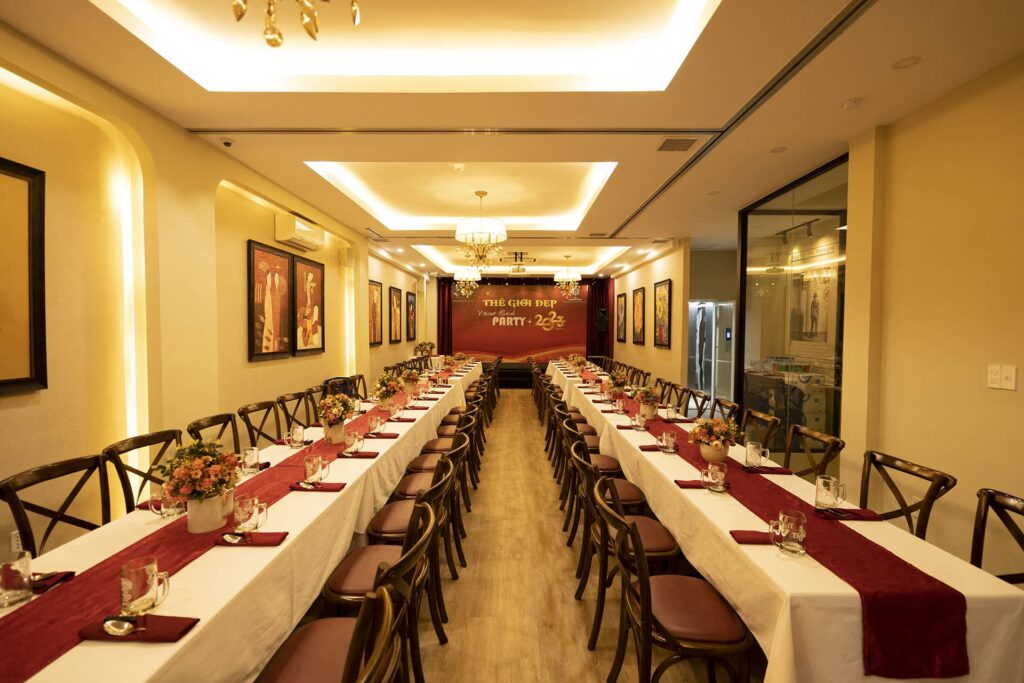 Corporate New Year's party with Family Day
Family day party is a corporate New year party combined with family day. It occurs when the company organizes a New Year Party for their employees with the participation of employees' family members. This practice has only developed in recent years. The new year party combined with Family Day helps each employee's family become closer together. This is a way for the company to show concern for the employees' family and psychological life of each employee. The New Year's Eve party is an opportunity to meet, get acquainted, and bond emotionally between employees and the company.
The company may choose a day to organize a party with cooking competitions, entertainment, games for all ages. This form of party is often chosen to be held outdoors, or in a large venue.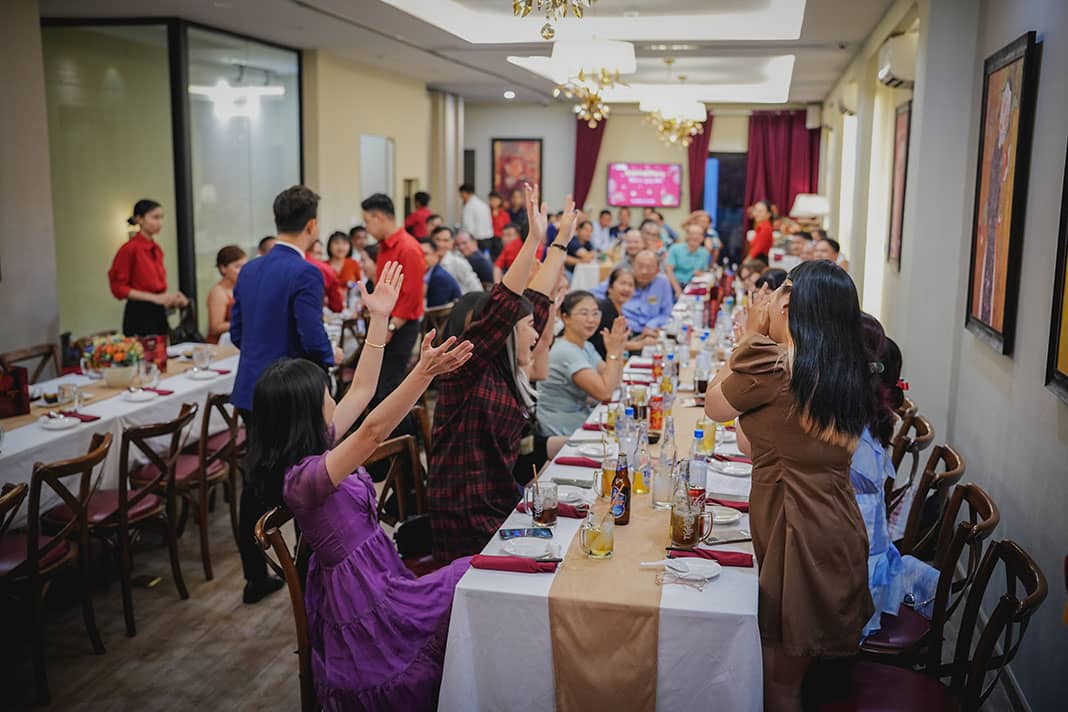 New Year's Gala Party
The New Year's Gala party is the most popular form. It's not just about a simple dining party. The gala party will have more attractive parts such as competitions, games, and exciting musical performances. Feasting, drunkenness, dancing and singing to the loud music often characterize such a Gala celebration. Hearing this, many young people probably like this kind of dinner,  but this form of party will not fit all companies' cultures. This form of excessive pleasure and revelries may not the choice of many serious corporate culture and many old aged people.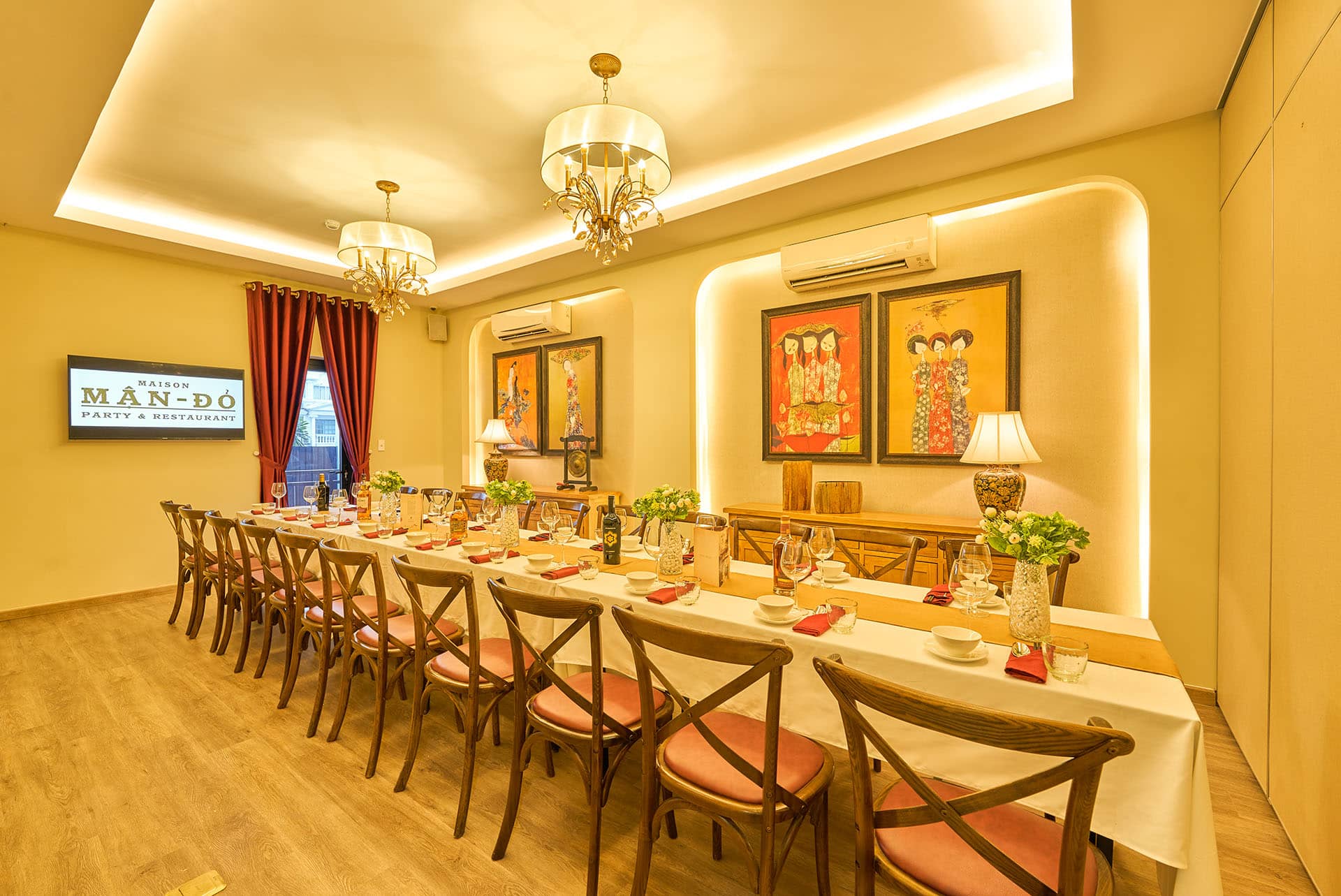 New Year's celebration with trip
This form of organization is quite costly and needs more days. At the beginning of the year, the company will organize trips for all employees. Usually the destinations are famous places for tourists, or it could be visits to temples and churches. The trip destination will depend on the company's budget. The trip usually occurs for 2 to 4 days.
New Year party with team building
This form of new year celebration is usually low cost but highly effective. Team building means playing games with the team. The new year party will no longer simply be about overeating and drunkenness, but will also have attractive team activities. This form increases solidarity and increases teamwork efficiency among employees.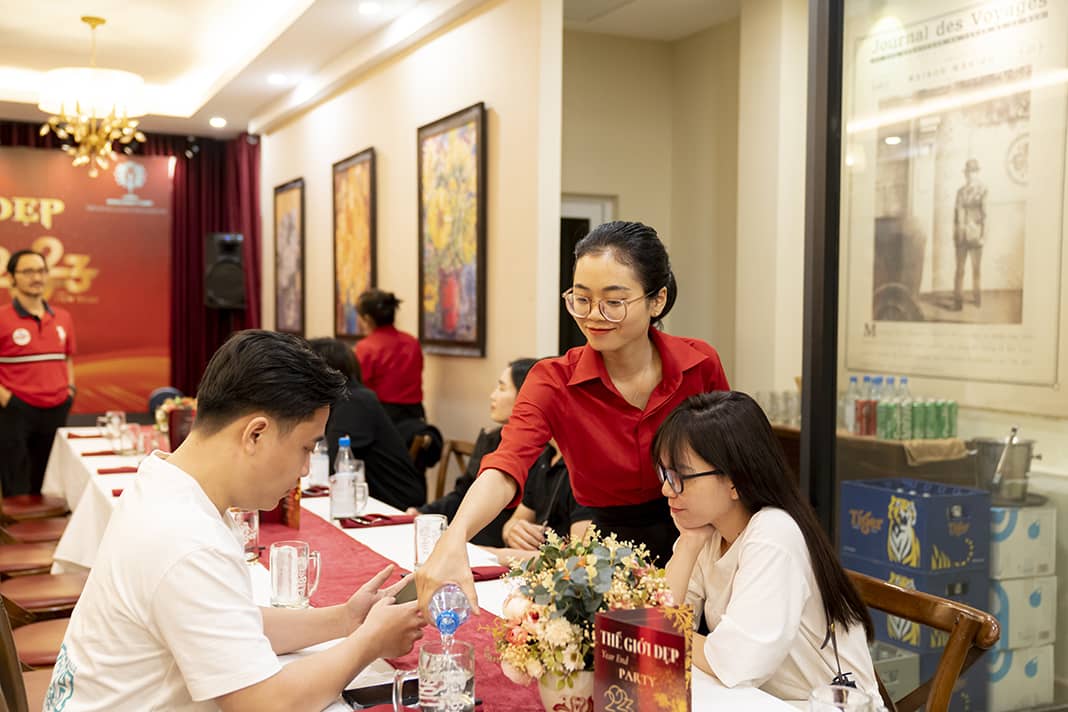 New-year party program
Opening Program: Usually the opening is the part that brings atmosphere to the party, because the first impression is always important. A good opening program will attract participants to stay longer. In the opening program, there will be parts such as: the company leader's speech declaring the reason for the party; giving gifts and rewards at the beginning of the year; starting the entertaining activities, and serving champagne for the party.
Main Program: This is the main part of the party. All the things that make the party pleasant and enchanting. During this time there will be a dining party and engaging activities for team members. The dining part usually occurs before the entertainment parts or dining and playing could happen at the same time. Dining party will include feasting, drinking and toasting for the new year kick-off celebration. The entertainment part will include games, small competitions and divertissement such as karaoke, dance, etc.
Closing Program: At the closing part, we only need to do three things: the leader speech announces the goals for the new year, takes souvenir photos, and ends the program with a performance.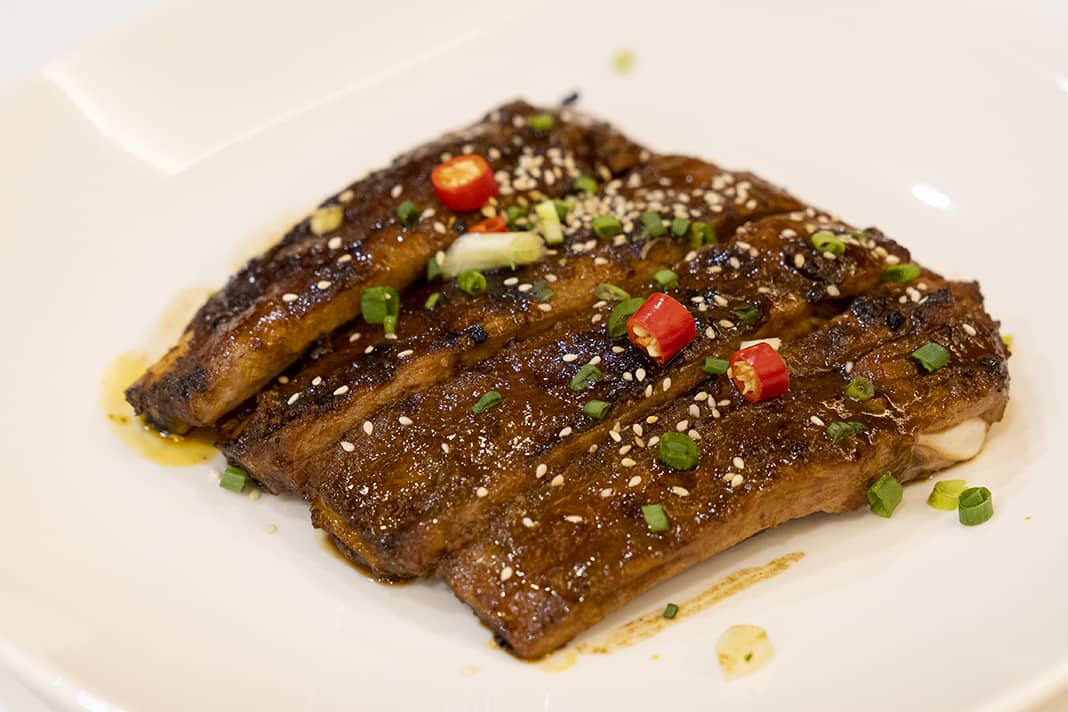 Maison Mận-Đỏ restaurant provides premium service for corporate new-year party in District 1, Ho Chi Minh City.
Maison Mận-Đỏ Restaurant provides premium service for corporate new-year dinner, helps create your most memorable corporate celebration in private dining. The Restaurant masterfully modern Vietnamese classics and presents Vietnamese Cuisine in contemporary ingredients and settings. The elegant cozy house setting fits all requirements for dinners and events whether corporate or private.
With a convenient location in District 1, 27J Tran Nhat Duat Street, the indoor cozy venue with premium dining experience is the exact place in town for your special and most memorable corporate new-year celebration.
If you still hesitate, please contact the restaurant's Hotline for advice and to make an early appointment.
In addition, for early booking you may receive special incentives. Please contact us directly for more promotional information.