Romantic birthdays for couples in Ho Chi Minh City have many places to choose from. An important factor is the place where you choose to organize your party. A meaningful birthday party contributes to making that person feel loved, and touched. Therefore it helps to strengthen the relationship.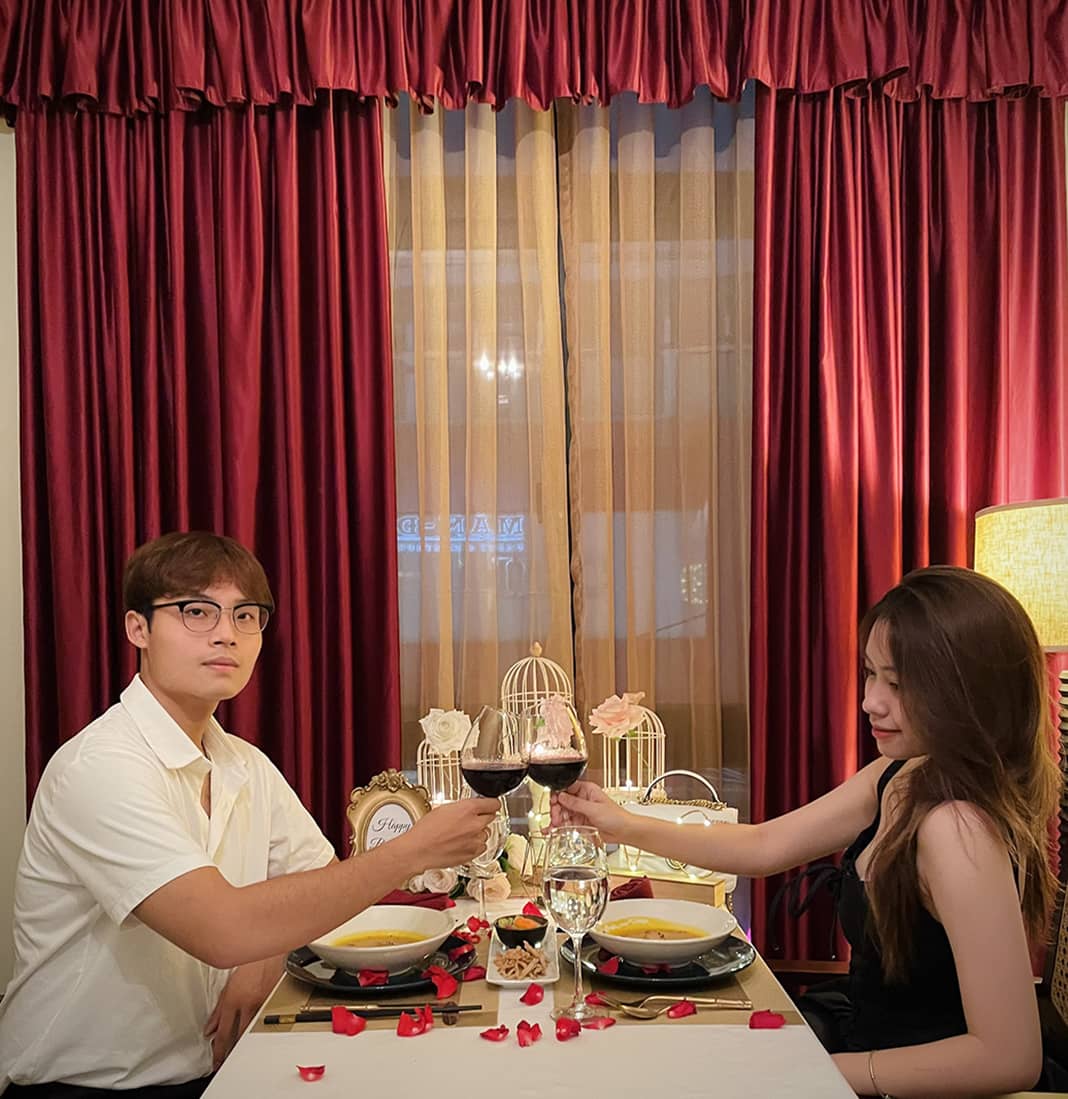 Romantic birthday celebration
Movie Café: this is an option for a romantic and emotional birthday party woven by your movies of choice. You will have a private room with drinks and popcorn with your lover on their birthday.
Your own cooked meals: there is nothing better than being the chef of the day. A birthday party for two, held at your home, featuring flowers, candles and balloons decorated by you. Come to think of it, your lover will be more in love with you.
Restaurant with elegant venue: Let you and your lover relax at an elegant restaurant. The decoration is delicate, eye-catching and full of romance. The chef's pick dishes guarantee to make everyone satisfied. There is a lovely cake. There are pictures of the two of you under the flickering candlelight.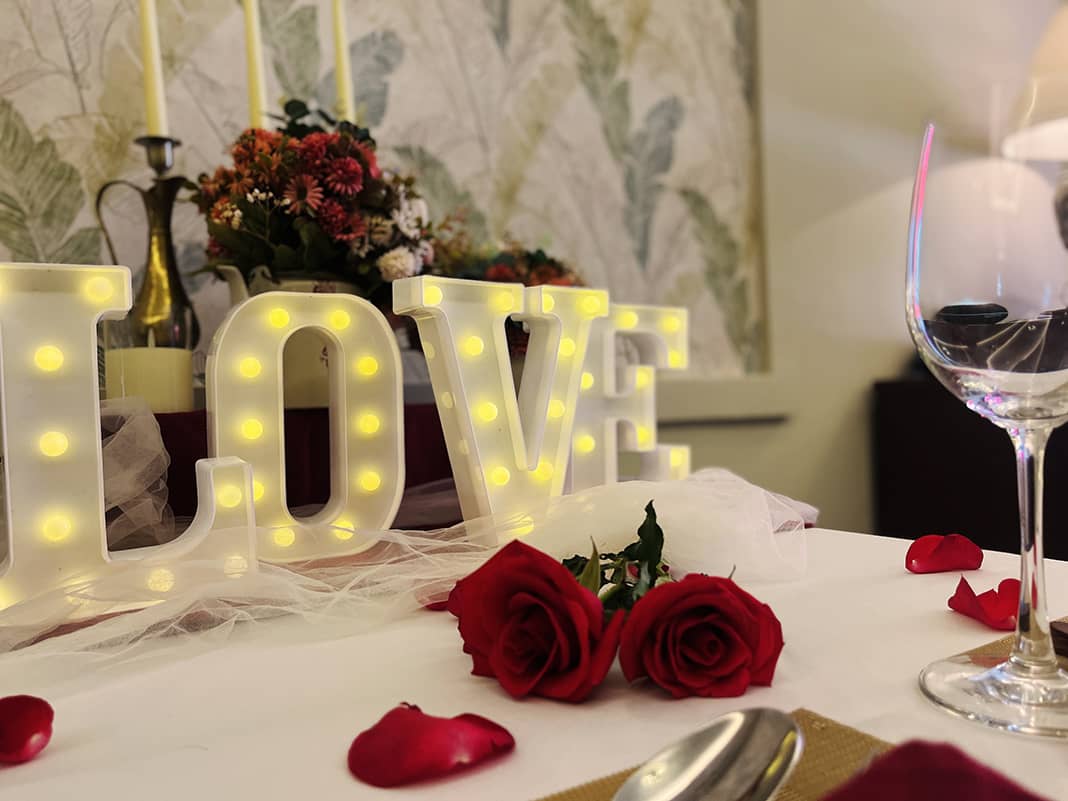 Option for busy people
You are a busy person but you still want to organize a romantic anniversary birthday for your loved one. What to do when you have very little to no time? Choose an elegant restaurant to celebrate your loved one's birthday party.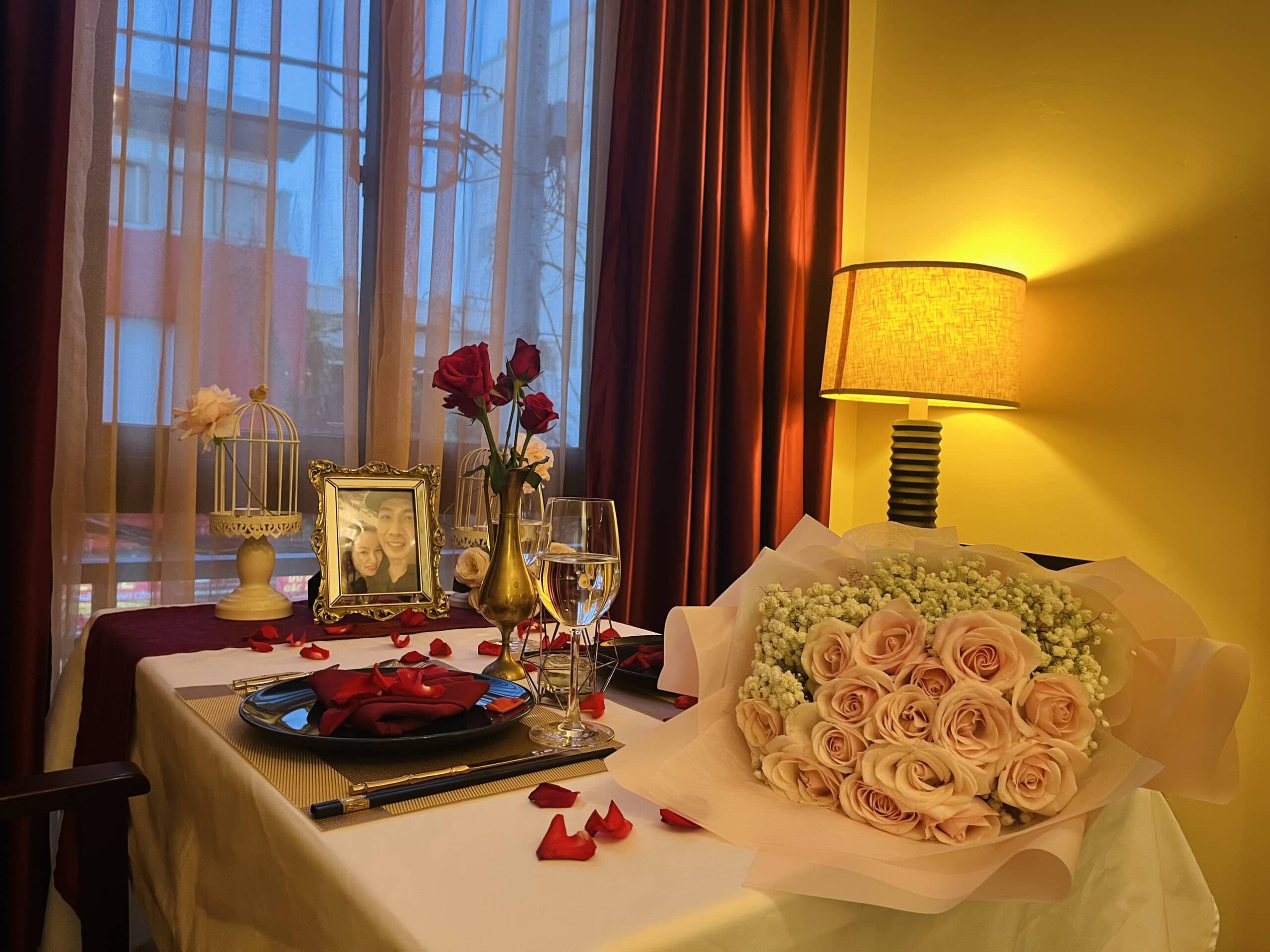 Maison Mận-Đỏ Restaurant is a romantic place to celebrate birthday for couples.
The food is guaranteed to be delicious. There are many options: the shortest way to one's heart is from the stomach. Choose dishes that your companion may likes, and let the skilled chef of Maison Mận-Đỏ prepare it. You can just sit back, relax and enjoy beautiful moments with your other half.
Decorate the way you want: let the team at Maison Mận-Đỏ restaurant creates magical for your party.
Romantic anniversary date venue in Ho Chi Minh City
A private room with the right music for your partner: let this party be just for the two of you at Maison Mận-Đỏ.
Attentive and friendly service team: don't lose your naturalness when dating, enjoy the extremely cute service attitude of the staff of Maison Mận-Đỏ restaurant.
All you need to do is to book your party with us. And Maison Mận-Đỏ Restaurant  will take care of the rest.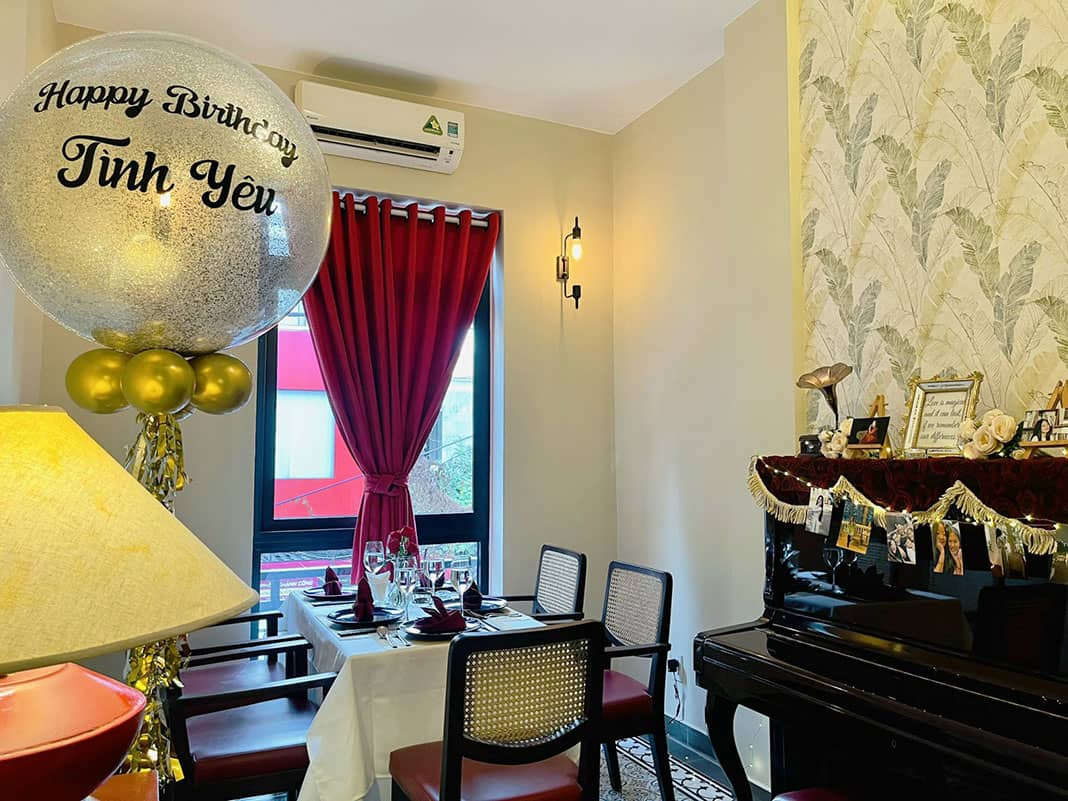 Full cost for a romantic party
Set Menu from only 1,400,000 VND/person, including wine and dessert
Basic decoration set from only 500,000 VND
Romantic private room for 2 people free of charge
Total from only 2,800,000++ VND/2 people for a memorable evening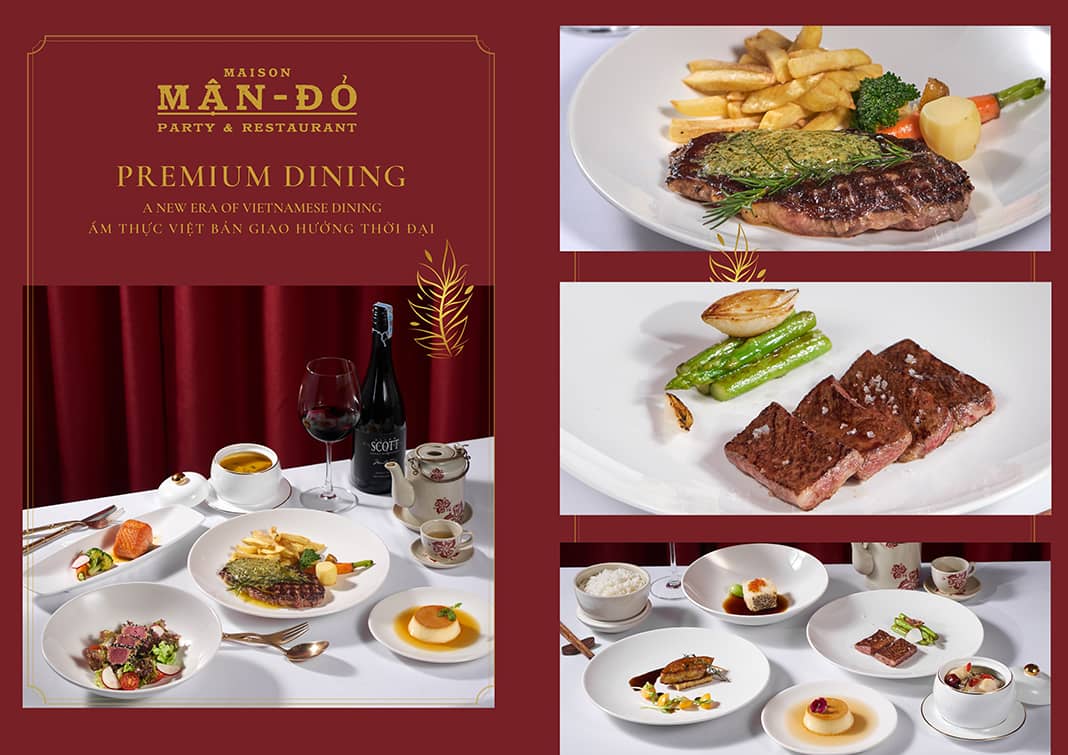 Maison Mận-Đỏ Restaurant, indoor elegant cozy private room with indulgence premium dining experience located in the heart of Hochiminh City is ideal for your most memorable romantic moment with beloved one.The restaurant brings back the delicacy of hospitality where craft, service, and ambiance is swathed in velvet, old music and emotional architecture in a juxtaposition of tradition against progression. It showcases fresh contemporary ingredients in his creations with an authentic yet innovative approach by staying true to the philosophy of Vietnamese cooking while incorporating East meet West culture.