Nowadays, companies have started to pay more attention to organizing parties that tailor to their needs. High standing restaurants can better accommodate these requests compared to organizing in a company's workplace.
What company's event or party?
Company's party or event is a celebration hosted by the company's people for a specific purposes, i.e., product launch, team building, appreciation/congratulation/farewell party, celebrating project success, etc. These parties or events are a great way to improve company culture, help team building, promote creativity or boost company morale.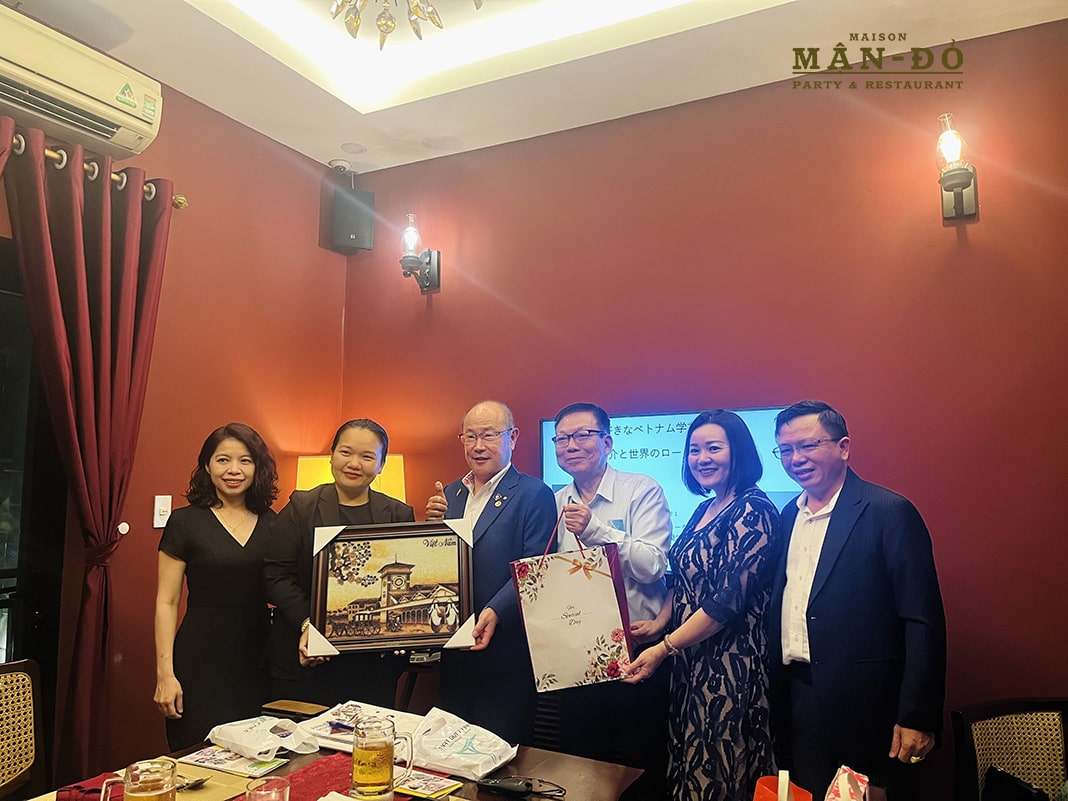 Customer Appreciation Party
The customer appreciation party is a day when businesses celebrate their clients for their support and loyalty when they utilize the company's products or services. Through this day it's also an opportunity for companies to hear from customers about company's weaknesses and things that need to be improved.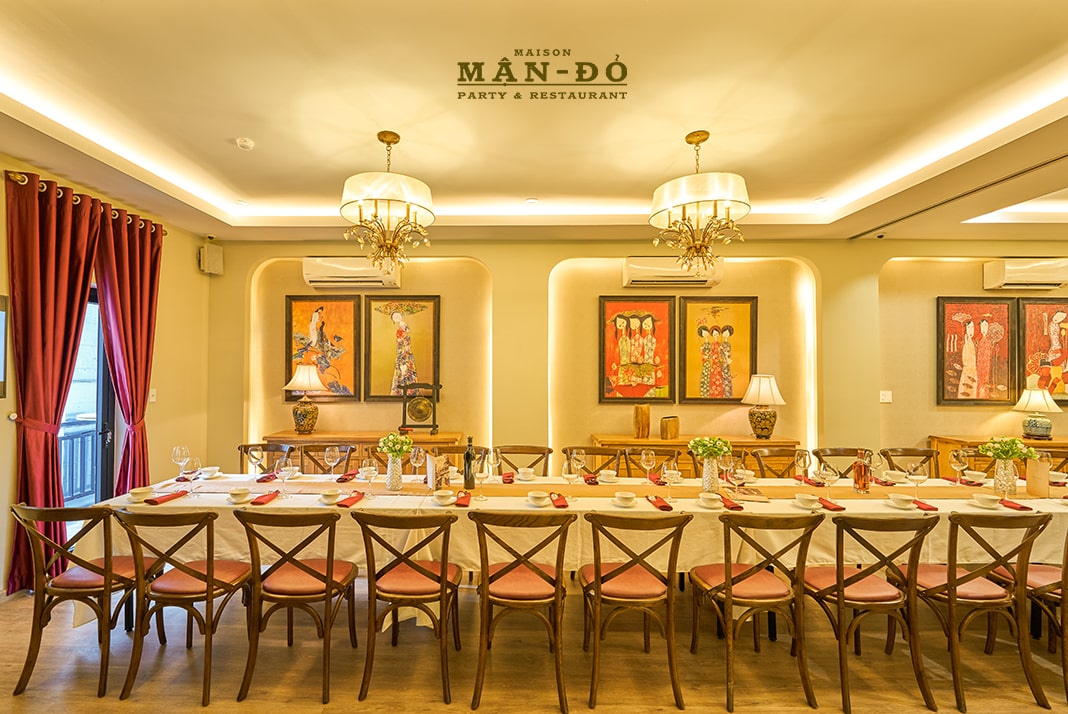 Project success celebration
Each project completion is an endless effort of the whole team. In order to recognize employees' contributions as well as encourage more effort in upcoming projects, some companies organize a party to boost employees' morale and promote team building.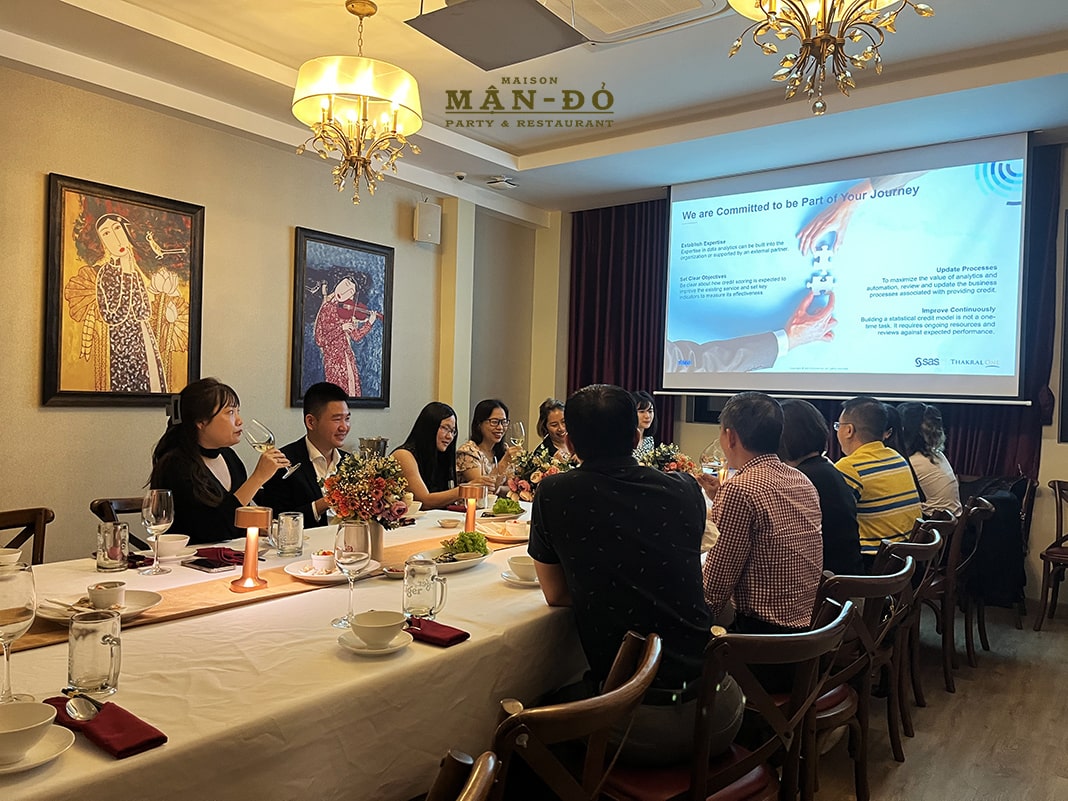 Birthday party for employees or a boss
Usually the human resources of a company hold monthly parties for employees who have birthdays in that month. Most of the time it is more convenient to host at a restaurant.
Notes when organizing a company's event or party
In order to smoothly hosting memorable a company event, you need to remember to:
Define the purpose of the specific event.
Choosing the participants, the main character of the party, the role for each participant.
Plan the whole party with timing, budget, and activities
Find restaurants with nice space, fine food, convenient location and matching company's budget.
Plan your request for decorative settings in advance.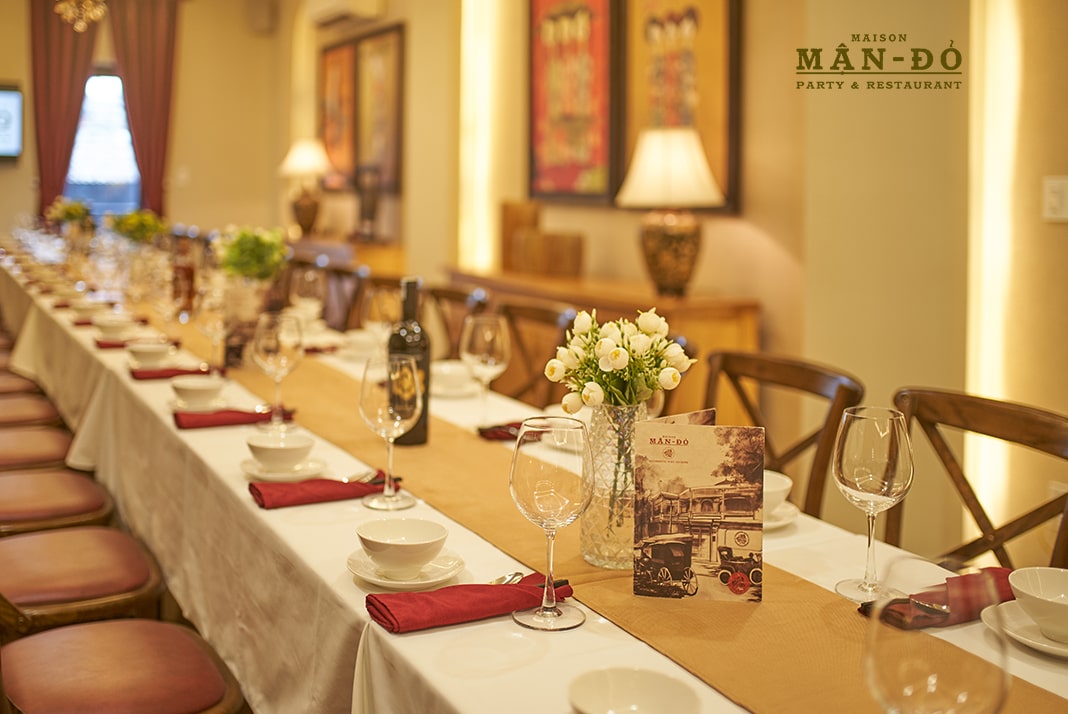 Maison Mận-Đỏ restaurant providing corporate party services
With many years of experience in the field of providing corporate party services, enthusiastic staff, cozy luxury restaurant space and masterfully contemporary Vietnamese cuisine. Maison Mận-Đỏ restaurant is a right choice to bring your corporate event into amazing experience.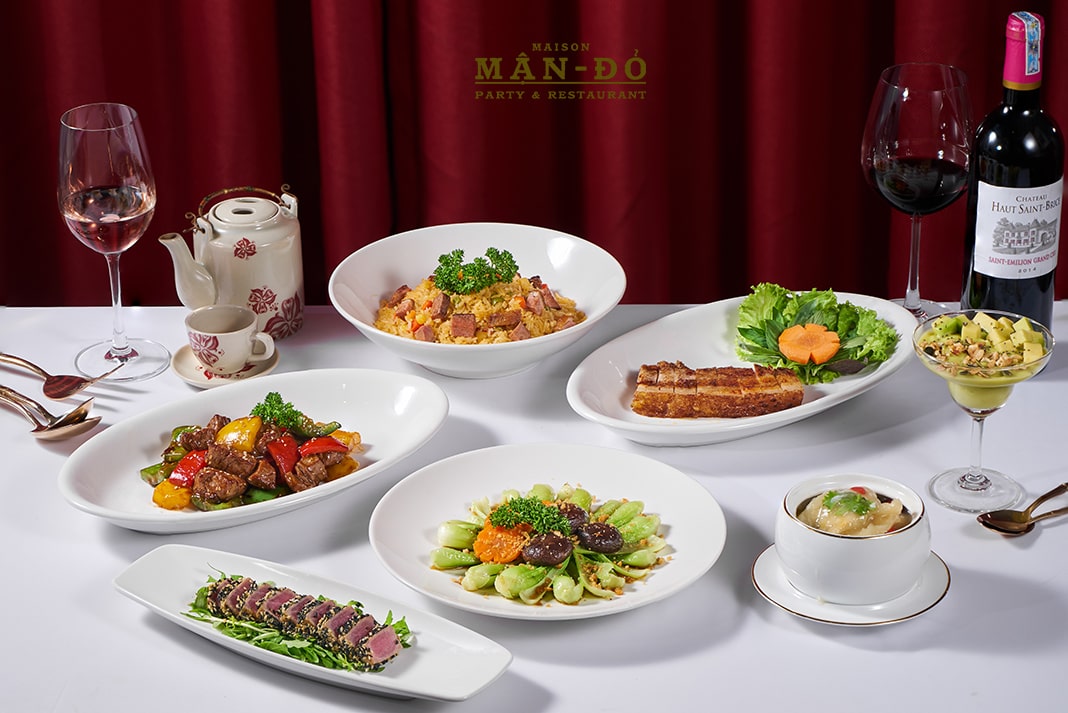 Different settings can be tailored up on request in advance. And not to mention again that the location is in the city center which helps a lot to get around.