TOP TIPS FOR PLANNING A SUCCESSFUL PARTY AT RESTAURANT
– Birthday Party Planner
– Farewell Party Planner
– Wedding Planner
– Baby shower Planner
– Wedding Announcement Planner
– Engagemnet Party Planner
– Wedding Anniversary Planner
[toc]
If you live in a small apartment in a big city, it can be hard to host an elaborate party at home. The 60 people you want to invite over for a happy hour cannot all fit into a junior one bedroom. A hotel ballroom maybe too big and boring for a small group of friends and family. Luckily, Thao Dien District has some sleek restaurants and bars, and our savvy Maison Mận-Đỏ's team knows they can transform a beloved eatery or speakeasy into a venue for your next soirée.
Trust me, you can host any kind of party at Maison Mận-Đỏ's Restaurant to honor an intimate anniversary dinner. Planning a party just got easier by Maison Mận-Đỏ.
TOP tips for planning a successful party at restaurant
1. Located at Thao Dien D2, the most artistic and coolest neighbourhood of Saigon
Scout out the right location is one of the first step in planning. And why Thao Dien, District 2? For many locals and expats, Thao Dien is seen as a place where people with more money than sense go to live in an overpriced bubble — to hide from the real Vietnam. But, in reality, Thao Dien is a thriving community filled with amazing restaurants, boutique shops, nightlife and all the creature comforts of a modern city.
2. What are you envisioning? A Sit-down dinner in a private room?
Begin by thinking about the type of event you want to have. What are you envisioning? Will it be a sit-down dinner in a private room on a Saturday night at 7 p.m.? Or do you want everyone to get together after work for a happy hour that extends into dinner and dancing later on in the evening? Choose a date for the event and narrow down a theme.
At Maison Mận-Đỏ' Restaurant, we have different type of event you want to have.
Sit-down dinner in a private room
Free move style finger food party in fresh air
Combining both style
3. Venue designed into a nostalgic Indochinese style, with refined dining room
MAISON Mận-Đỏ, its name sounds like a synthesis: this "maison" (house in French) is the place where East meets West. Or, more precisely, where France meets Vietnam. Designed into a nostalgic Indochinese style, with a refined dining room and certainly one of the most romantic terraces in town, this elegant mansion became within only a few months one of the most recommended Vietnamese restaurants. Ear to mouth drove us to the chic, slightly remote District 2, where the best chefs are slowly setting an upscale gastronomic hub.
The elegance of the house, with made-to-order furniture, nostalgic pictures of the yesteryears capital city of Cochinchina will make your parties or anniversaries so appealing and very special.
Our Painting room capacity, up to 22 pax for sit-down dinner
Our first floor Outdoor Venue, up to 50 pax for sit-down dinner
Our first floor Piano room capacity, up to 65 pax for sit-down dinner
The whole mansion may contain up to 150 pax for sit-down dinner.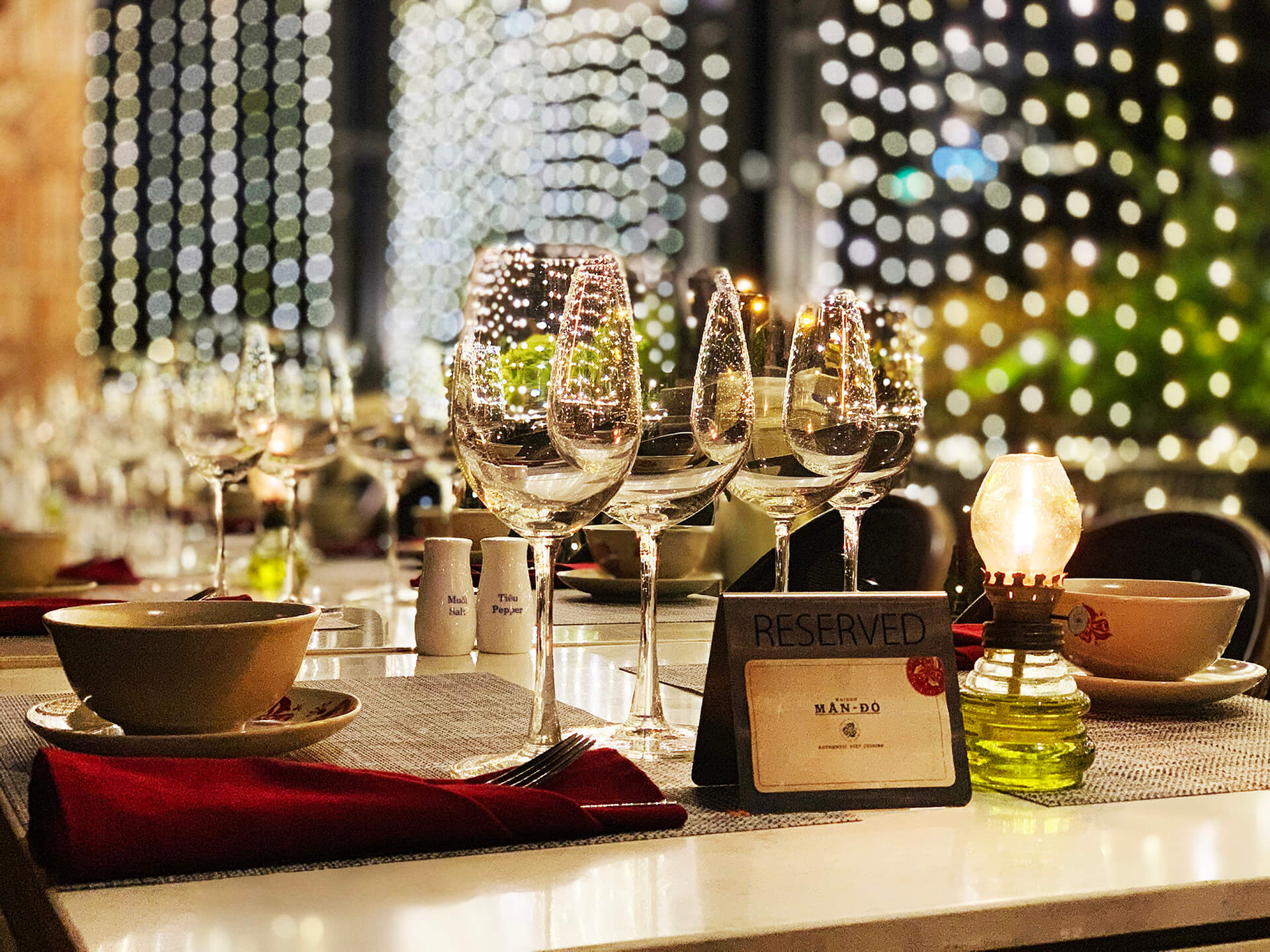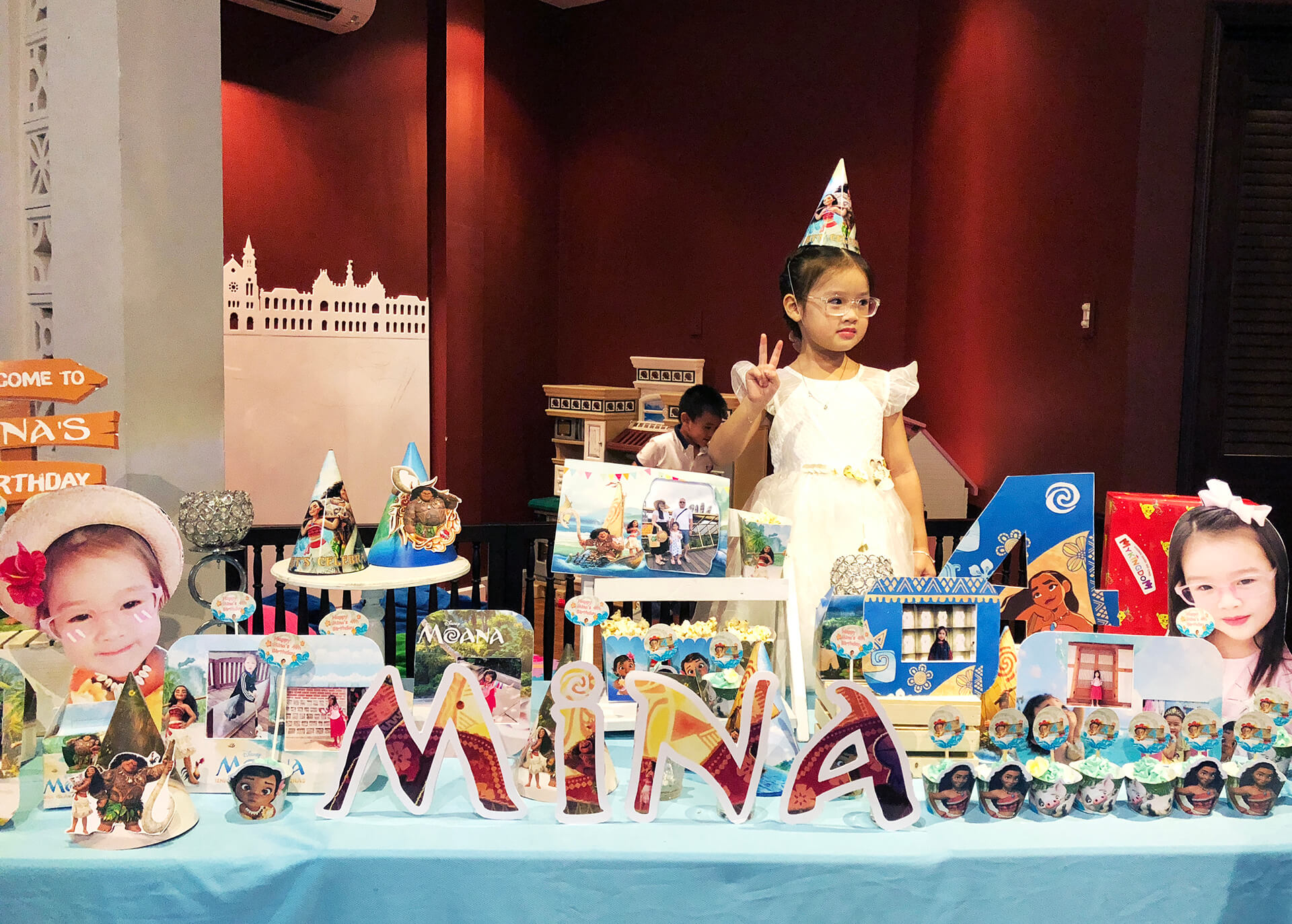 4. Personalize the spaces with decoration and discuss details
Decorate the space like you would in your own house.
Usual layout is long table, but round table may be arranged on request.
Gallery table maybe decorate in classic or modern vintage style with host pictures, lights, floral decorations, fresh flowers on request.
Add ballooons, backdrop, cloth napkins…
Our standard equipment available such as speakers, microphones, karaoke is priced reasonably and help you minimize cost by hiring experts. FREE for high expenditure of the party.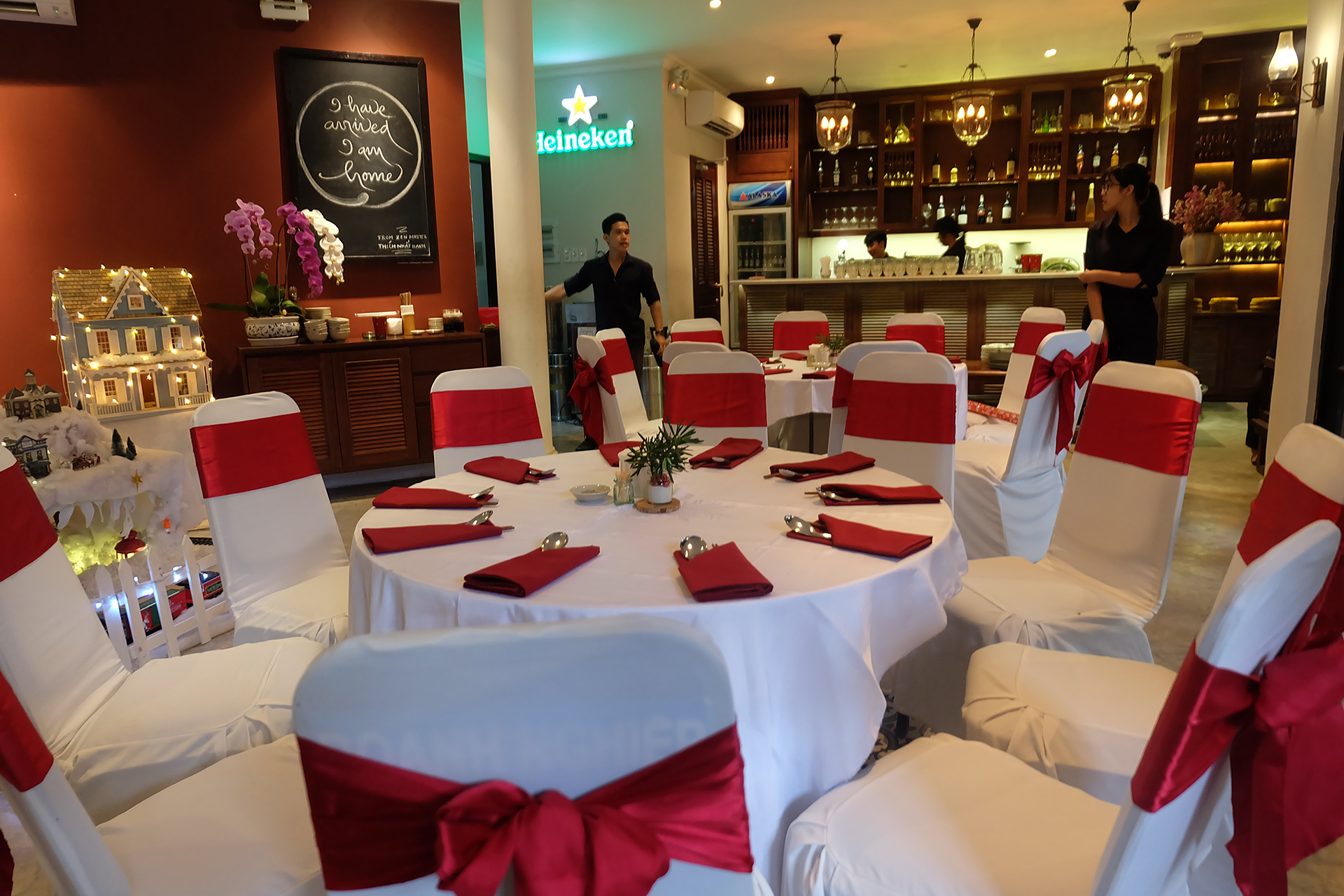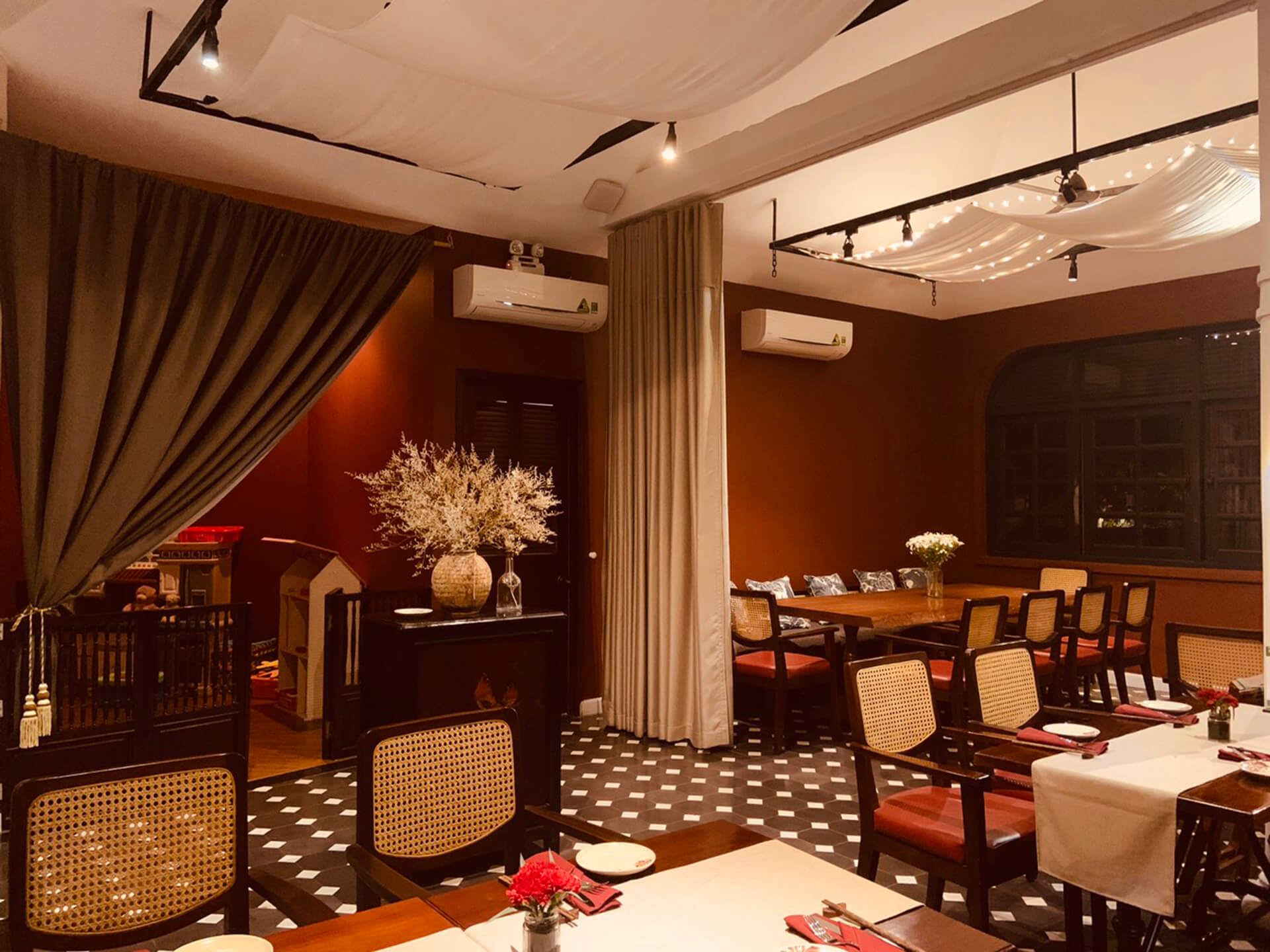 5. Curate the Menu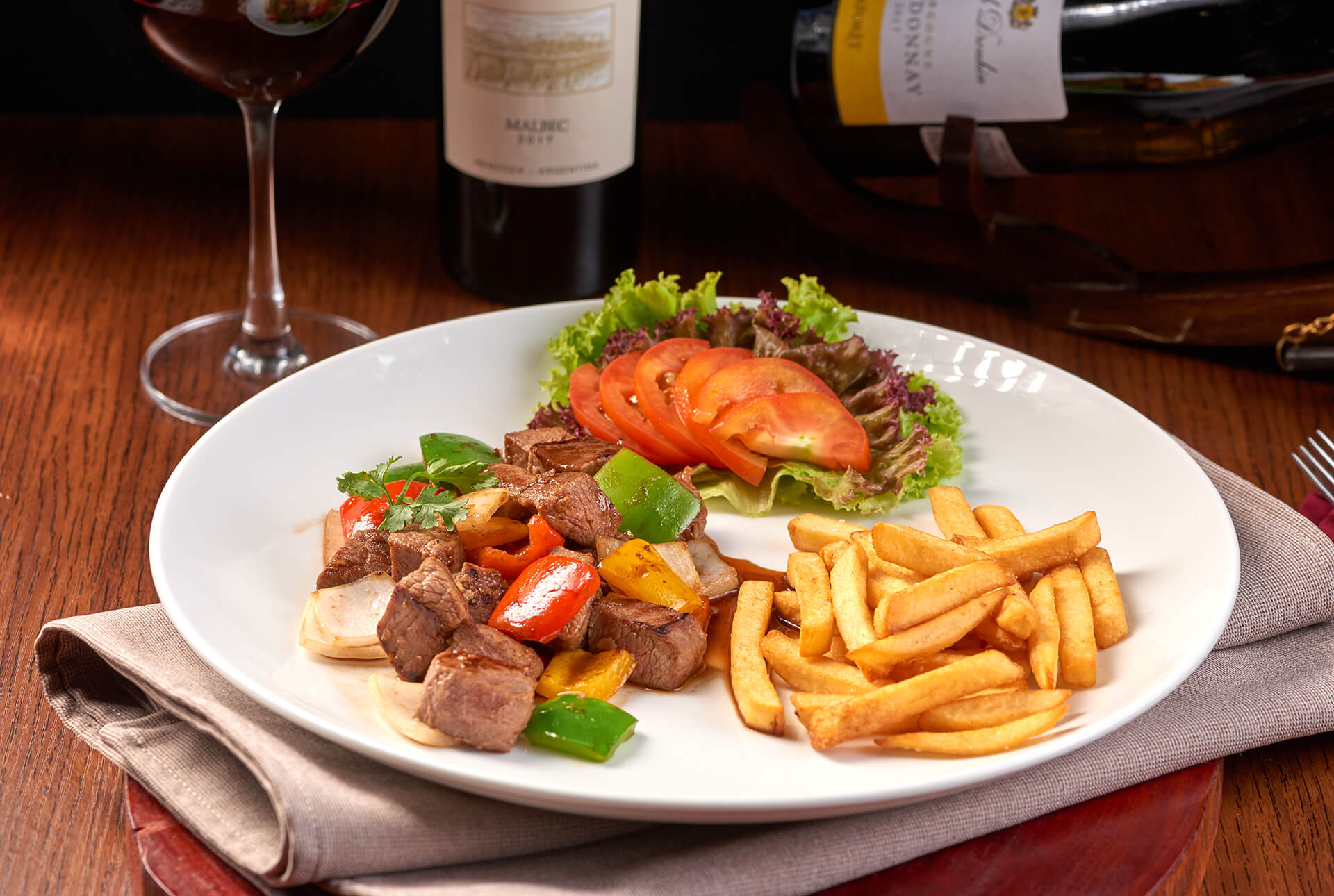 If you're doing a dinner in our restaurant, you can work with our party planner to come up with a curated menu, even if some dishes are not in our Menu. We have several recommended set Menu for dinner with different cuisine style. Have a few appetizers served as finger food style; then you may select salad/soup, entree, intercourse, main course and dessert options. Go all out with wine pairings.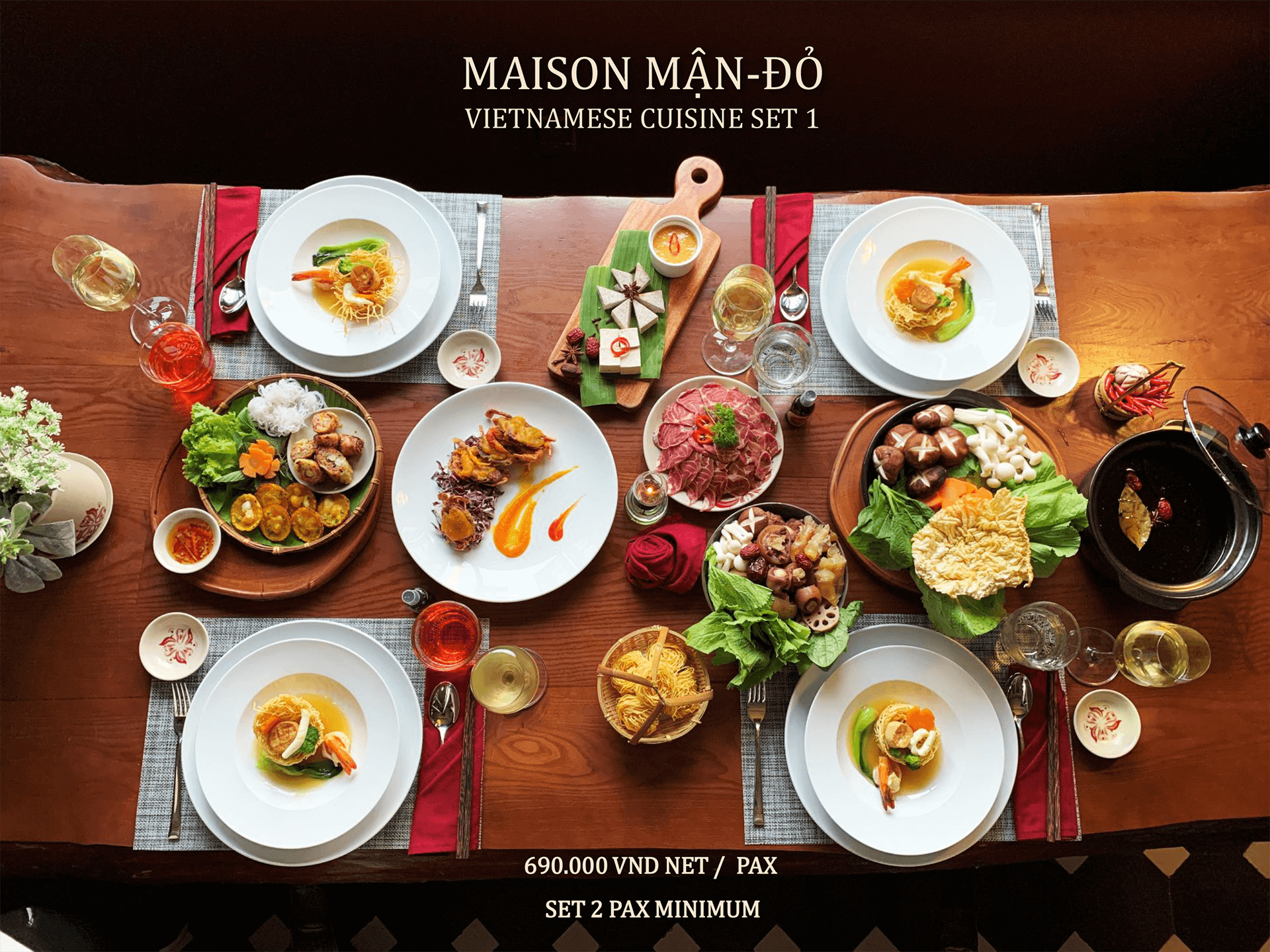 6. Exquisite Vietnamese Cuisine with amazingly light bill for Thao Dien
A fine dinner with us in private room, only your table, could start at 25 USD/pax. Indeed, for some banquets, the price is not the main focus because that's all about our friends or family, and that's priceless. But to have a party in the Thao Dien area, which is dubbed the "new rich neighbourhood", not every restaurant may have products that could fit budget.
7. Stay communicative with us for changes
Close to the day of the party, keep the restaurant staff informed of any changes. Your vegan friend surprised you by flying in? Let the kitchen know they'll need a vegan dish. Your parents stopping by for a drink? Tell the staff to keep an eye out for them and point them in the direction of your table. Good communication is key.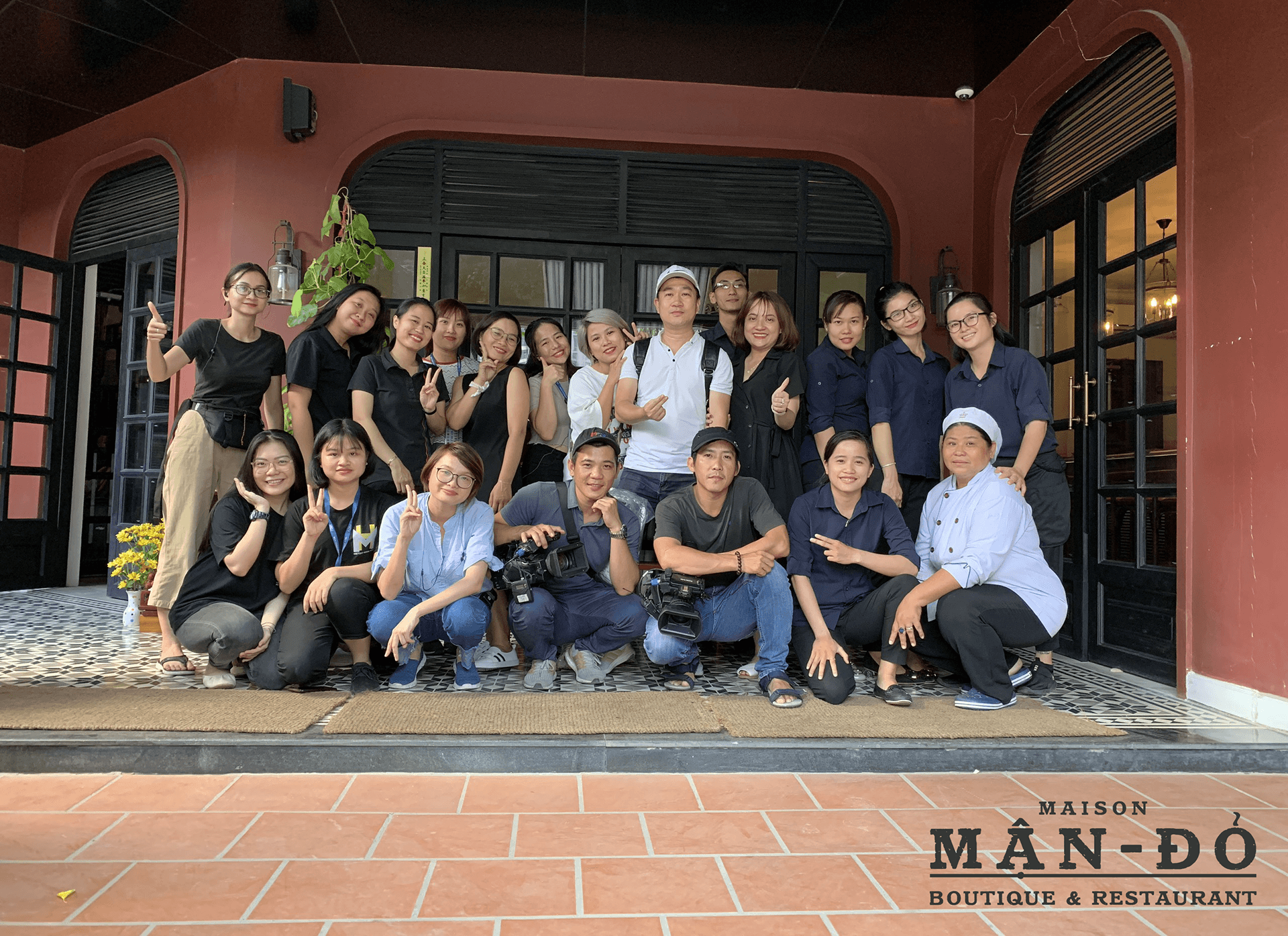 BOOKING A TABLE
OUR HAPPY CUSTOMERS