The first thing when looking for a restaurant with delicious Vietnamese food, you need to know which Vietnamese dishes are delicious and authentic. From there you can choose a delicious Vietnamese restaurant in Saigon, such a big city.
1. "Phở"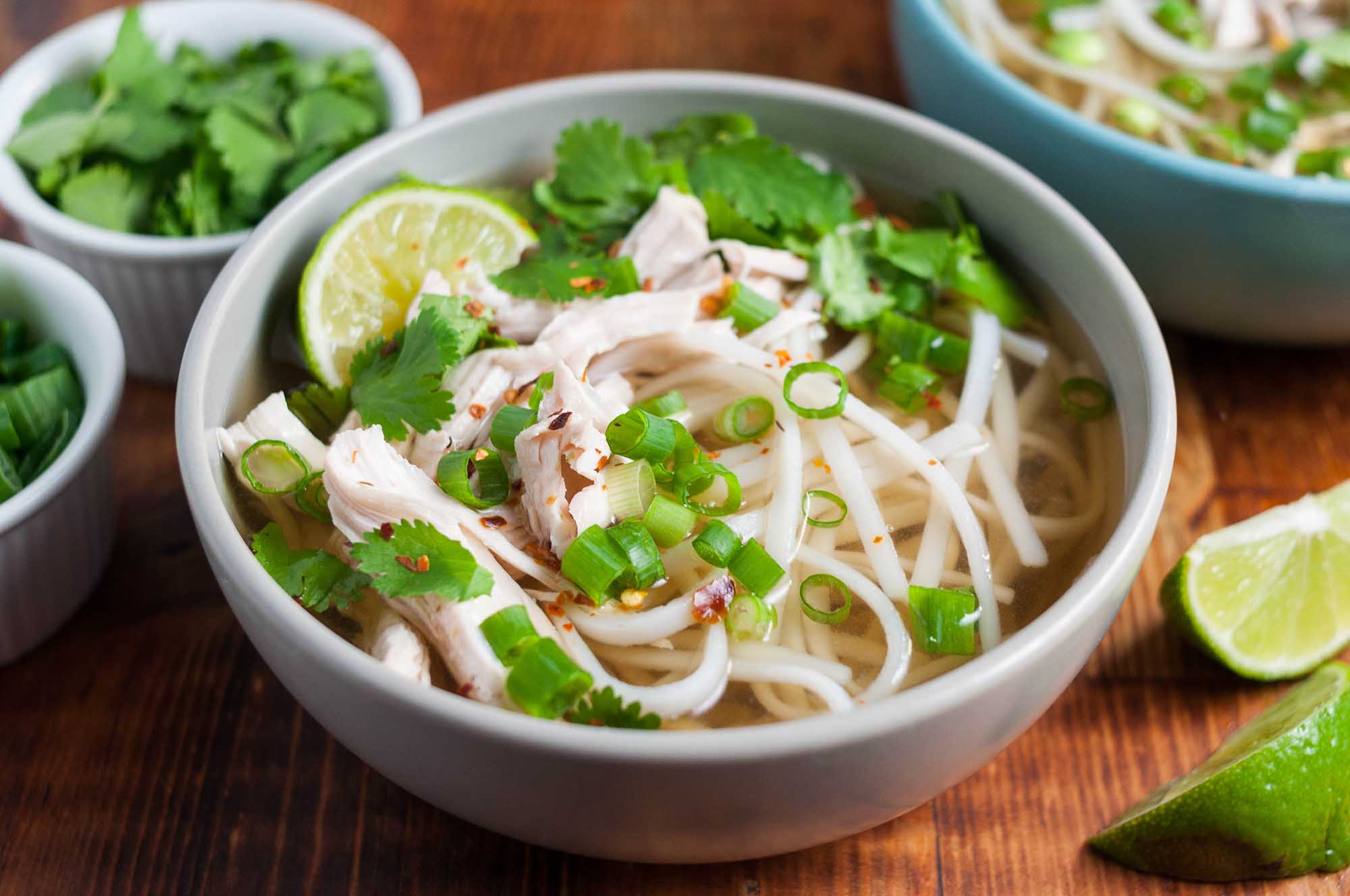 Every day in Vietnam millions of bowls of pho are served. This is always considered the most popular and the most tempted dish in Vietnamese cuisine in the eyes of international visitors.
2. Fresh Spring Rolls "Gỏi cuốn"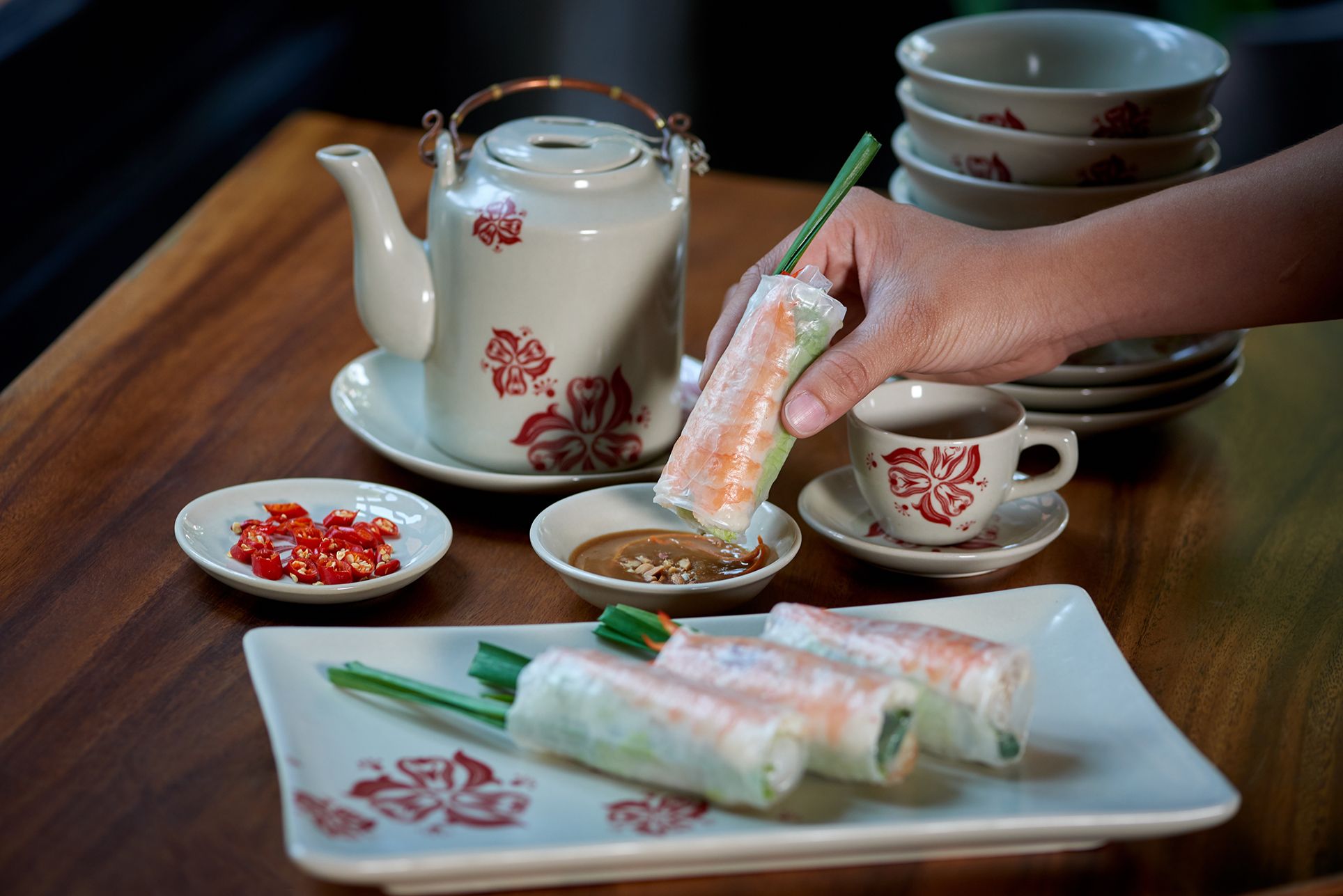 This is the perfect Vietnamese snack, with main ingredients such as shrimp, vermicelli, pork and green vegetables healthily wrapped in thin, tough rice paper.
3. Fried Spring Rolls "Chả giò" or "Nem"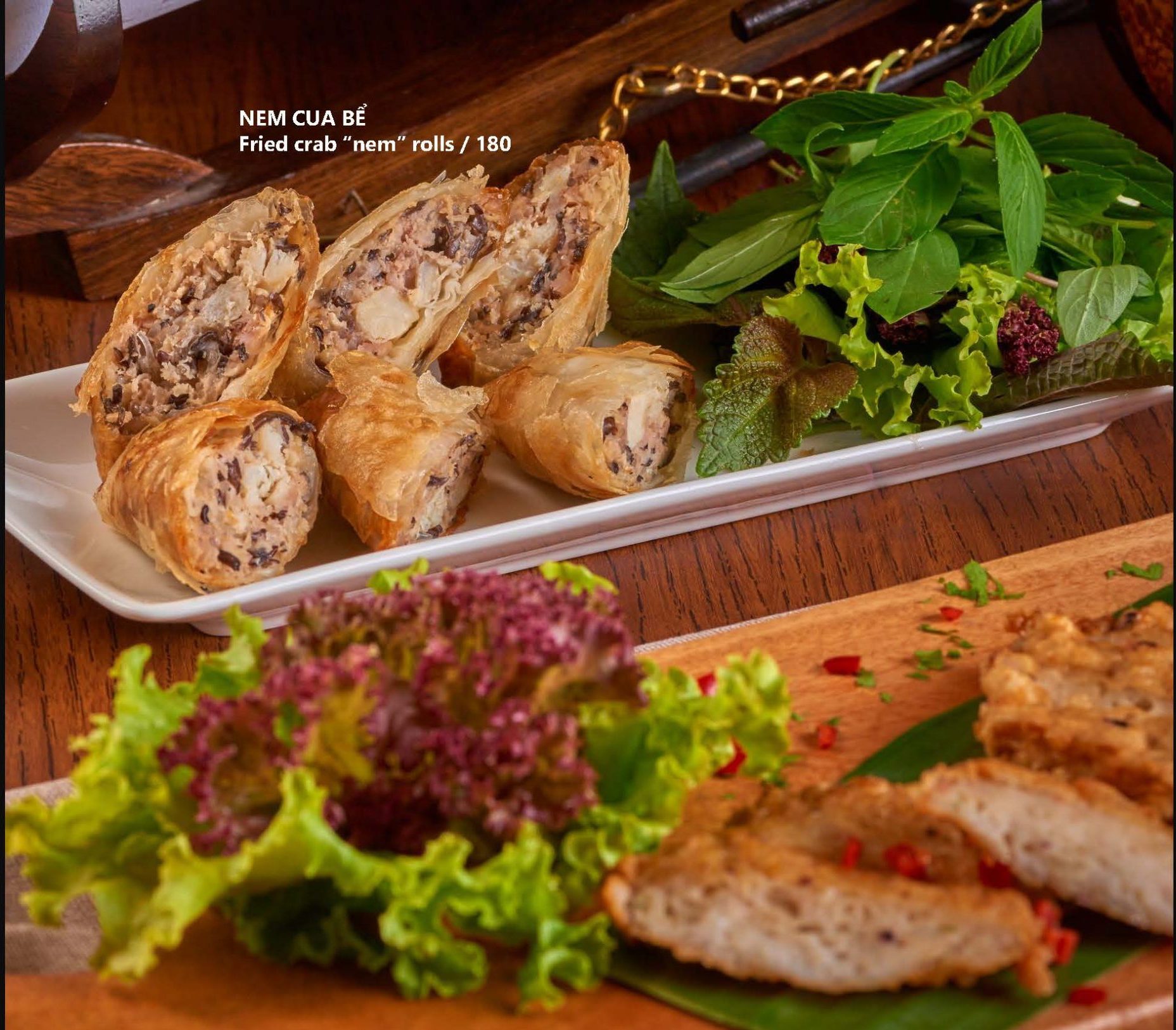 The rolls are made from minced pork, eggs, wood-ear mushrooms and vegetables wrapped in rice paper and deep fried. This dish is popular all over the world with many different versions and recipes.
4. Grilled chicken fillet with lemon leaves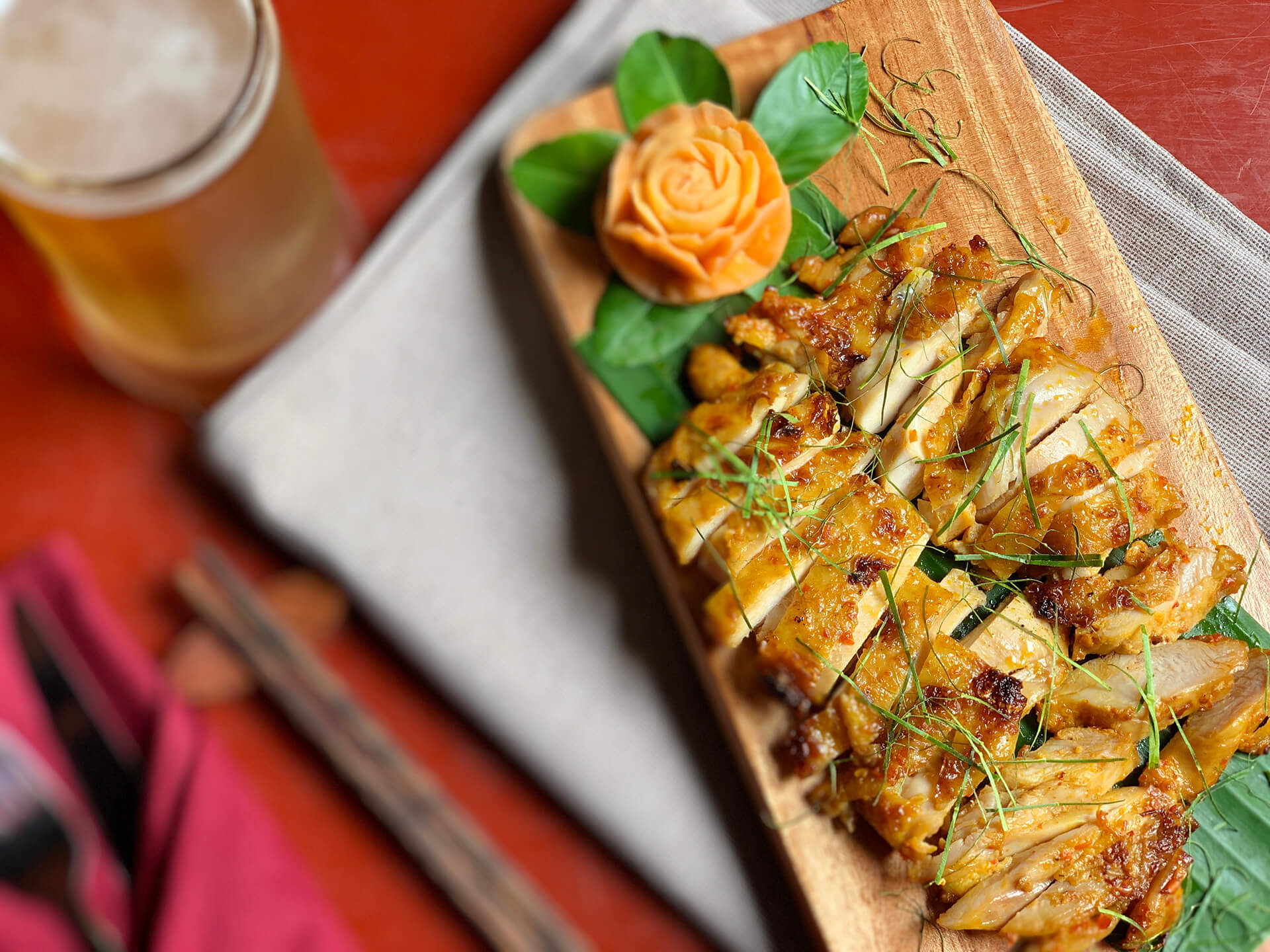 Grilled chicken with lemon leaves is a famous dish like spring rolls, the combination of chicken and lemon leaves is probably only used by Vietnamese Cuisine. Grilled chicken has many types, but grilled chicken with lemon leaves version makes many food lovers nodding deliciously.
5. Fried baby squids
Vietnam is a coastal country, so fresh squid is easy to buy and popular in Vietnamese cuisine. Typically, squid is moderately sized and crispy. This dish is loved by all ages and regions because it is easy to eat, very well pairing with beers and wines.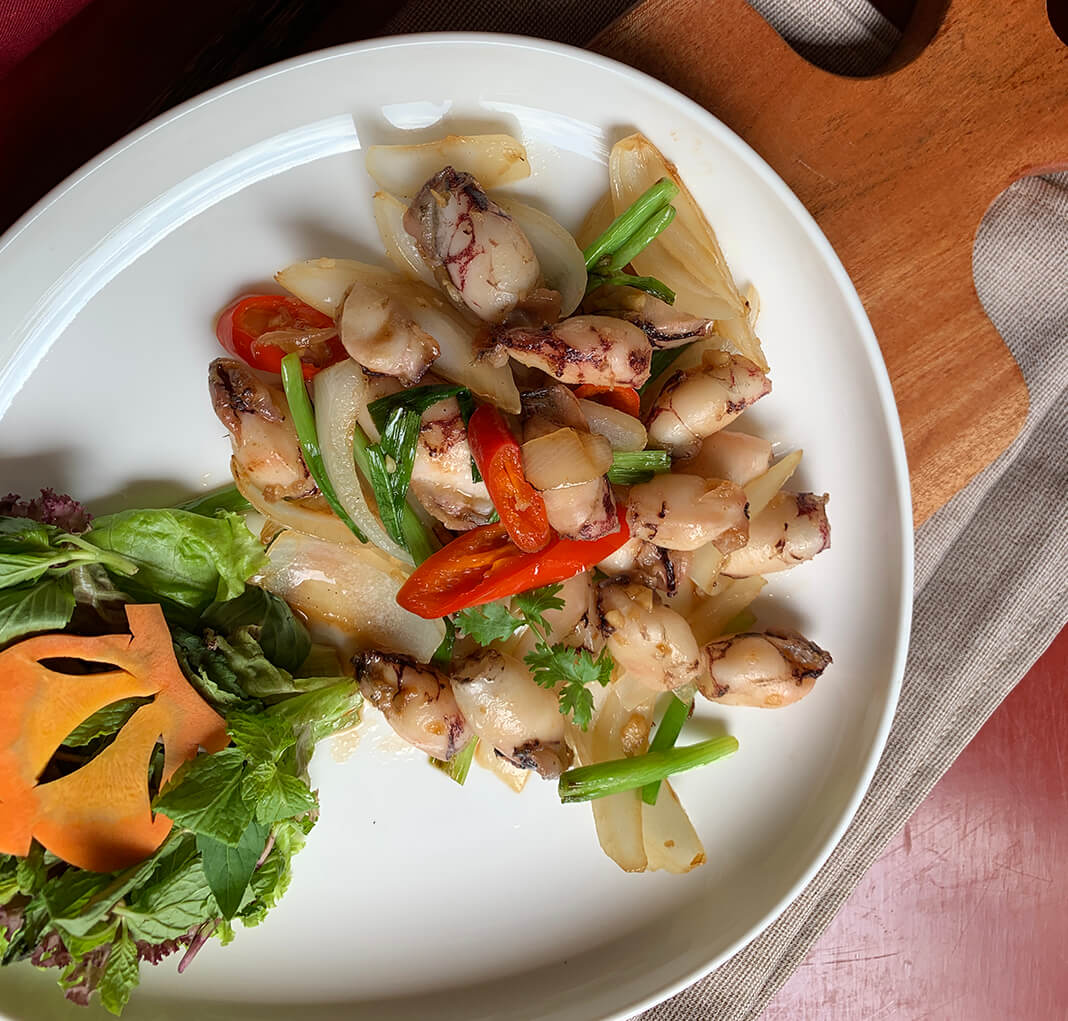 6. Vietnamese sandwich
Millions of sandwich are baked every day. Vietnamese sandwich is not only delicious, cheap but also full of nutrients and a good choice for a hasty breakfast.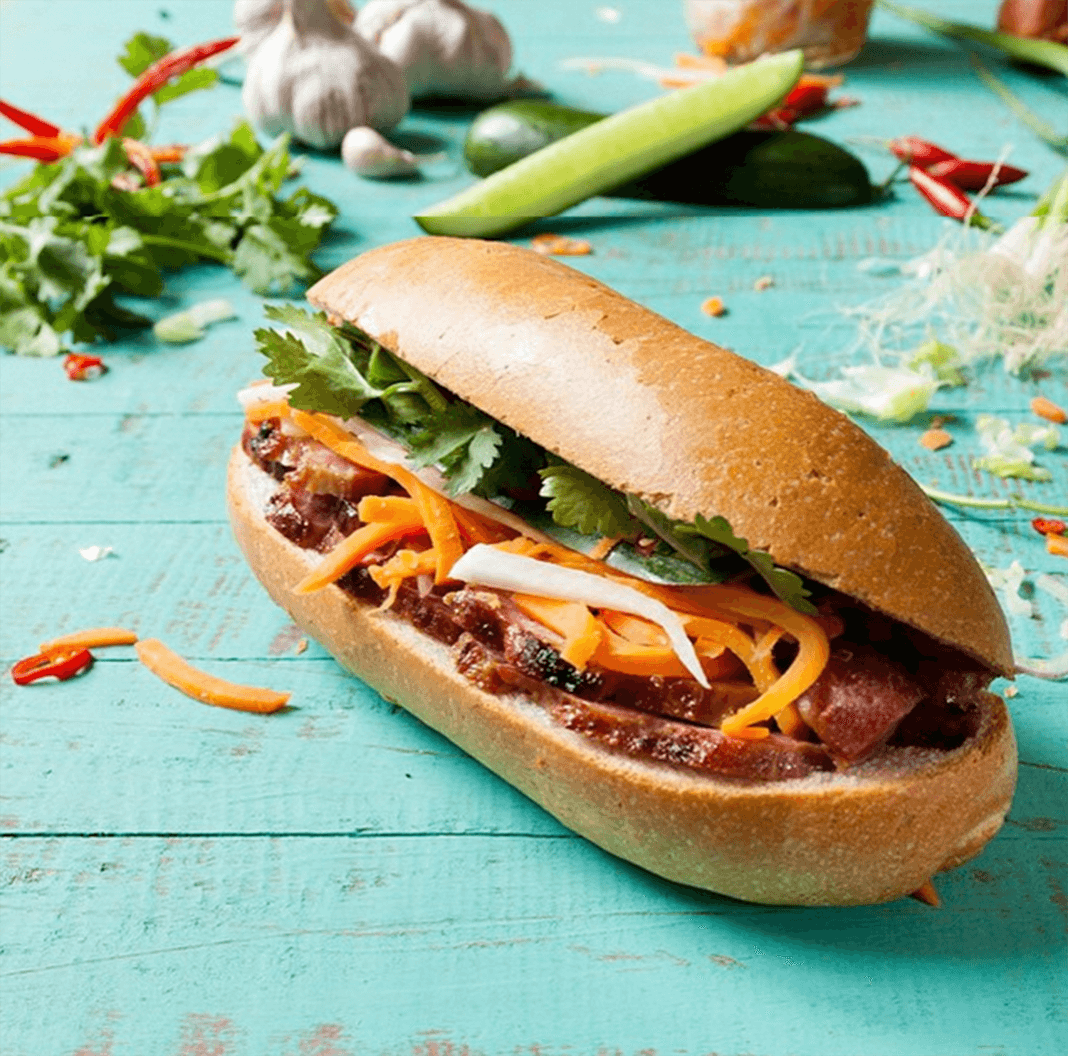 7. Caramelized fish with fish sauce
Fish is boiled continuously in cooking oil, water, garlic, onion, salt, fish sauce and coconut water inside the clay pot to create extremely condensed and attractive taste.
8. Vietnamese salad "gỏi"
Salad often have main ingredients such as grated green papaya, banana blossom, sliced ​​cabbage, mixed with pork, chicken, peanuts, spices mixed with ingredients with lemon, garlic, chili, fish sauce. The dish tastes sour, spicy, salty, sweet and refreshing, very easy to eat.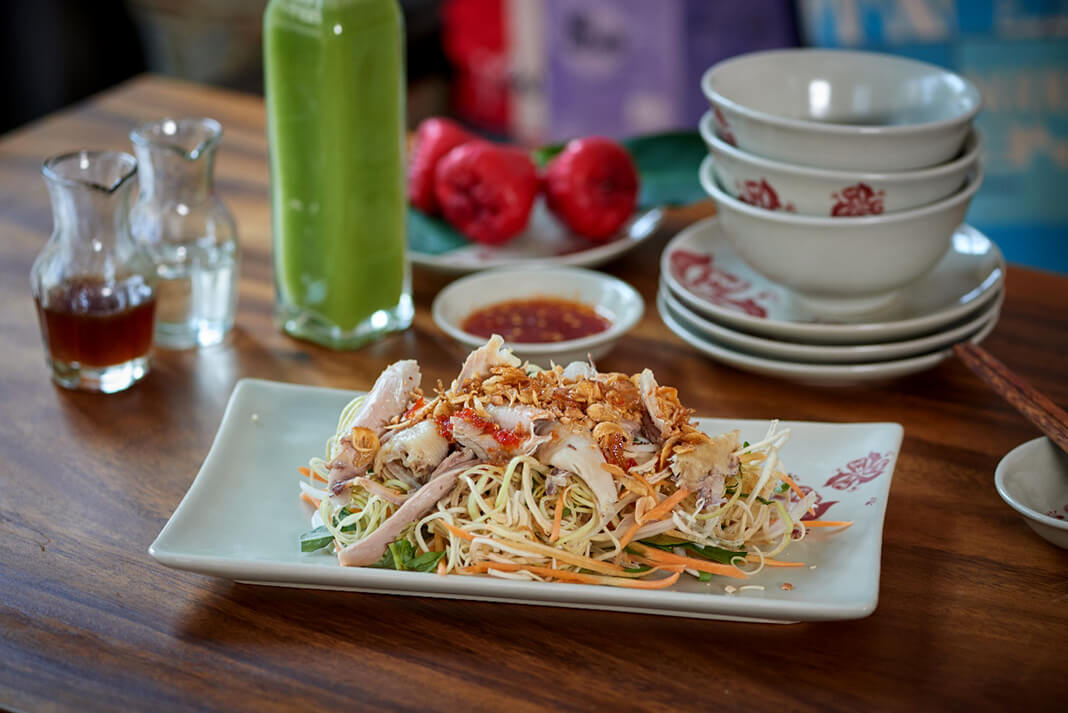 9. Morning glory sauteed with garlic
Morning glory sauteed with garlic and greasy cooking oil. Even people who do not like to eat green vegetables are easy to fall in love with this rustic dish.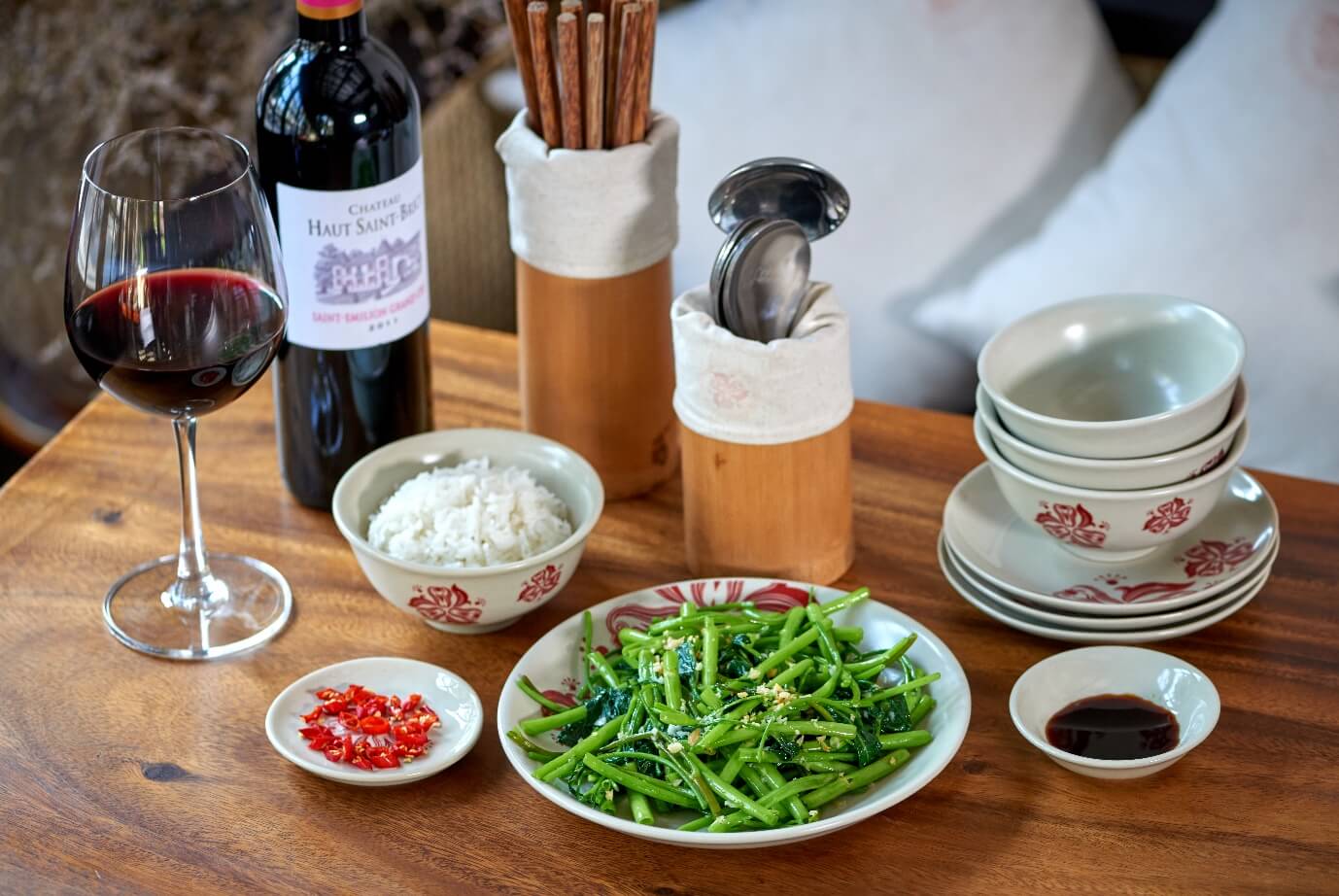 10. Fish or squid pies
The fish is mixed with dill garlic shallots black pepper and seasoning. The you can use hands to knead the fish paste until combined well. The more you knead, the chewier the fish cake will be.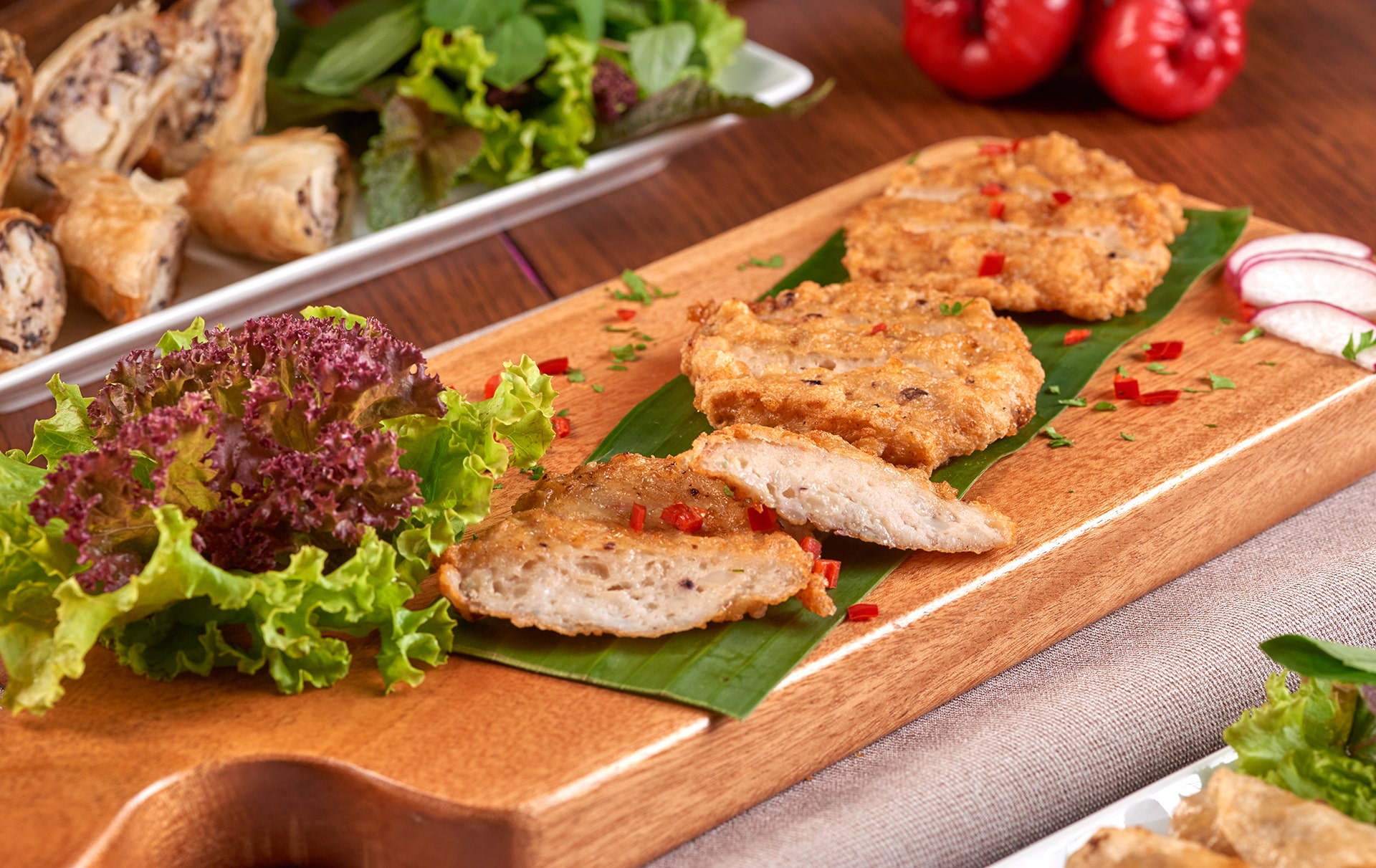 11. Snails
Vietnamese people love to eat snails and the snails here are extremely diverse in both types and processing. Locals eat snails when they sip with beer or a little rice wine.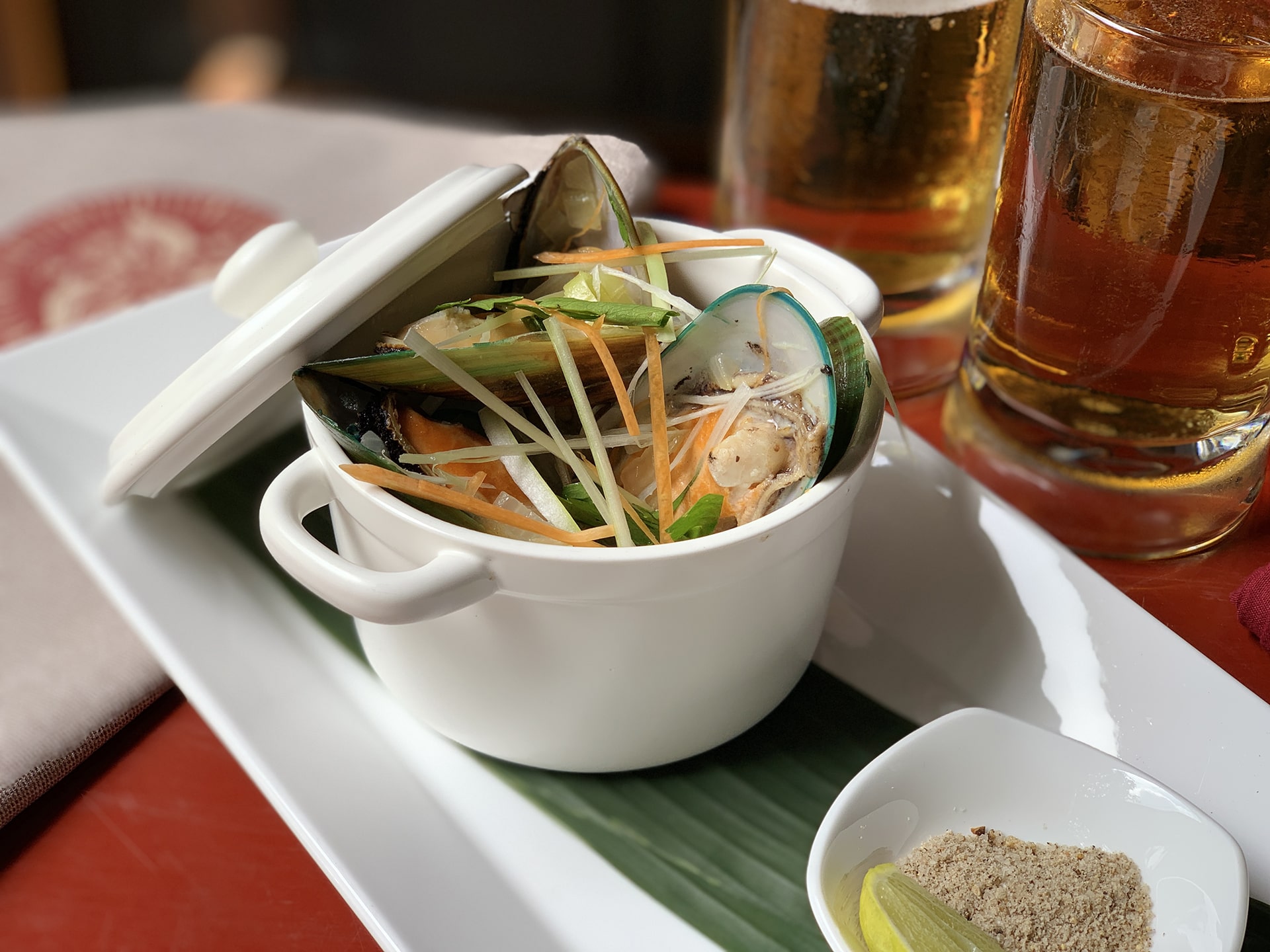 12. Pork caramelized with fish sauce
Not originating from Vietnam, but pork caramelized with fish sauce has become a daily dish of Vietnamese people. On the occasion of Tet holiday, Vietnamese families always cook a pot of pork caramelized with duck egg in fish sauce to offer to their ancesters altar and eat on three New Year days. Now the pork caramelized with fish sauce is not only used for Tet, but also at daily meals.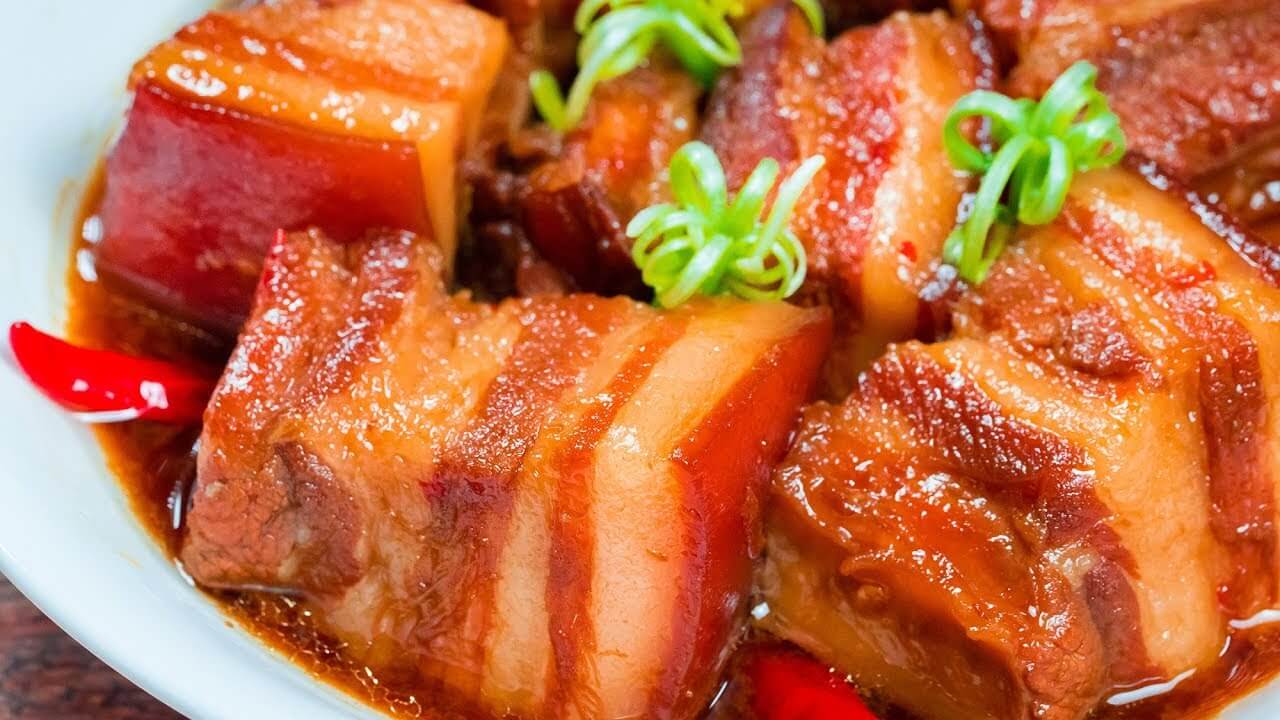 13. Mini traditional pancakes "Bánh Khọt"
Mini pancakes are easy to make and very familiar to Vietnamese people, especially in the South. Compared to many other breakfast dishes, "banh khot" has a rustic flavor. The white color of rice flour, combined with the greasy taste of onion and the sweet taste of shrimp in khot cake, really satisfy customers.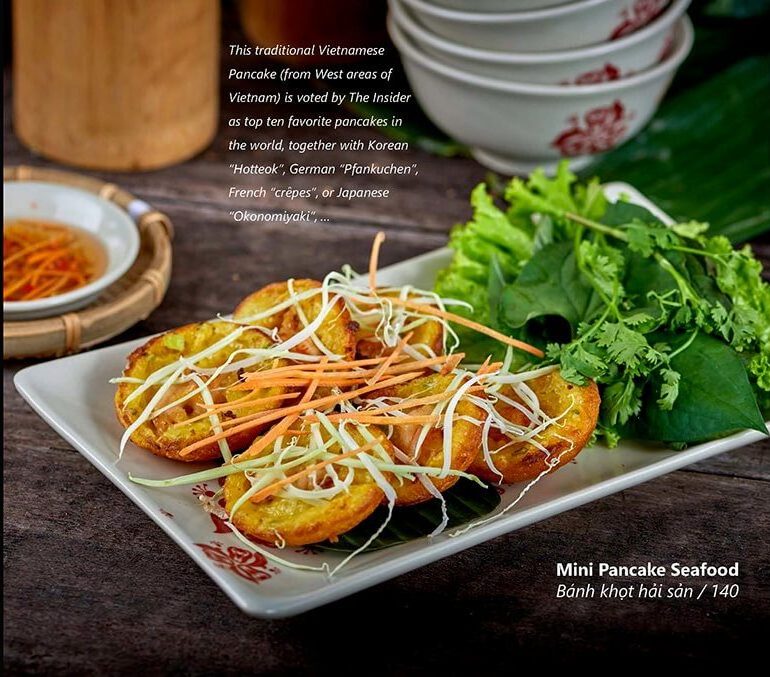 WHERE SHOULD WE GO FOR DELICIOUS VIETNAMESE FOOD
Depending on the needs and choose the right place for meals.
You take a business partner to dinner/lunch: You have to be very careful in choosing where to go. You need a restaurant with a beautiful and quiet space, suitable for business discussion.
You dine out with your other half: Delicious food is top priority when dinner out with friends, but with the other half, you should choose a restaurant with a romantic space. It helps to manifest your subtlety in the need of warming up and preserve your relationship.
You go out with family: It is important to go out with your family to choose a restaurant with a cozy space and play area for children. Each time the family goes out to eat helps the family members to connect more to each other.
4 REASONS FOR YOU TO CHOOSE MAISON MẬN-ĐỎ RESTAURANT
1. It's a delicious Vietnamese Restaurant in Saigon cooked from a talented Vietnamese chef.
So great if you need to try Vietnamese cuisine, we have a chef specializing in Vietnamese dishes with long experience and immense passion in the profession.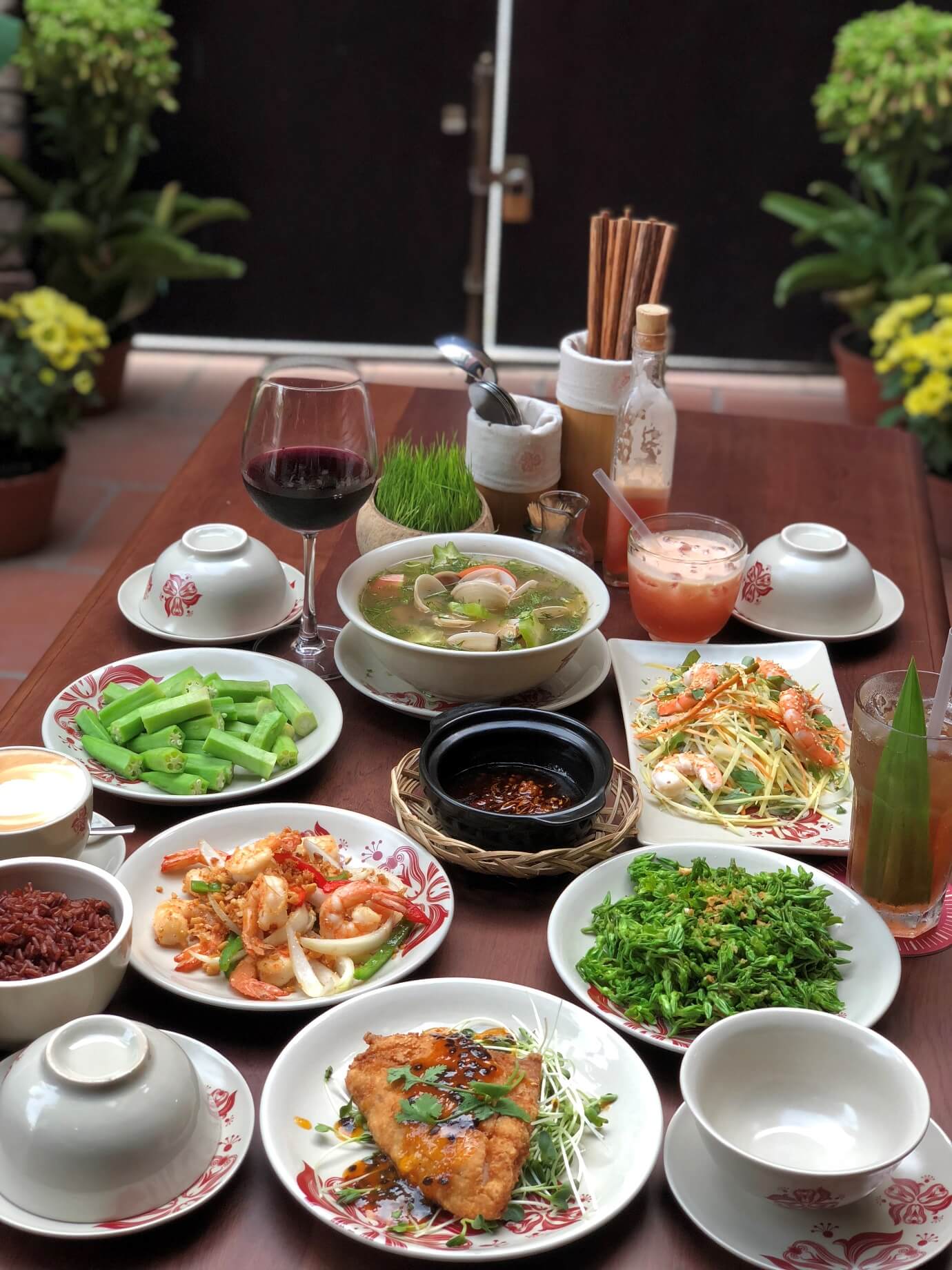 2. Spaces designed into a nostalgic Indochinese style of Saigon in the early nineteenth century
Inspired by the Vietnamese family meal in a mansion in Saigon in the early nineteenth century. When all Eastern architecture blends with Western architecture. Typically, this is a harmonious chemistry of French-Vietnamese architecture, creating a unique offering as the hallmark of history, bringing nostalgia to the history of the 19th century in Saigon.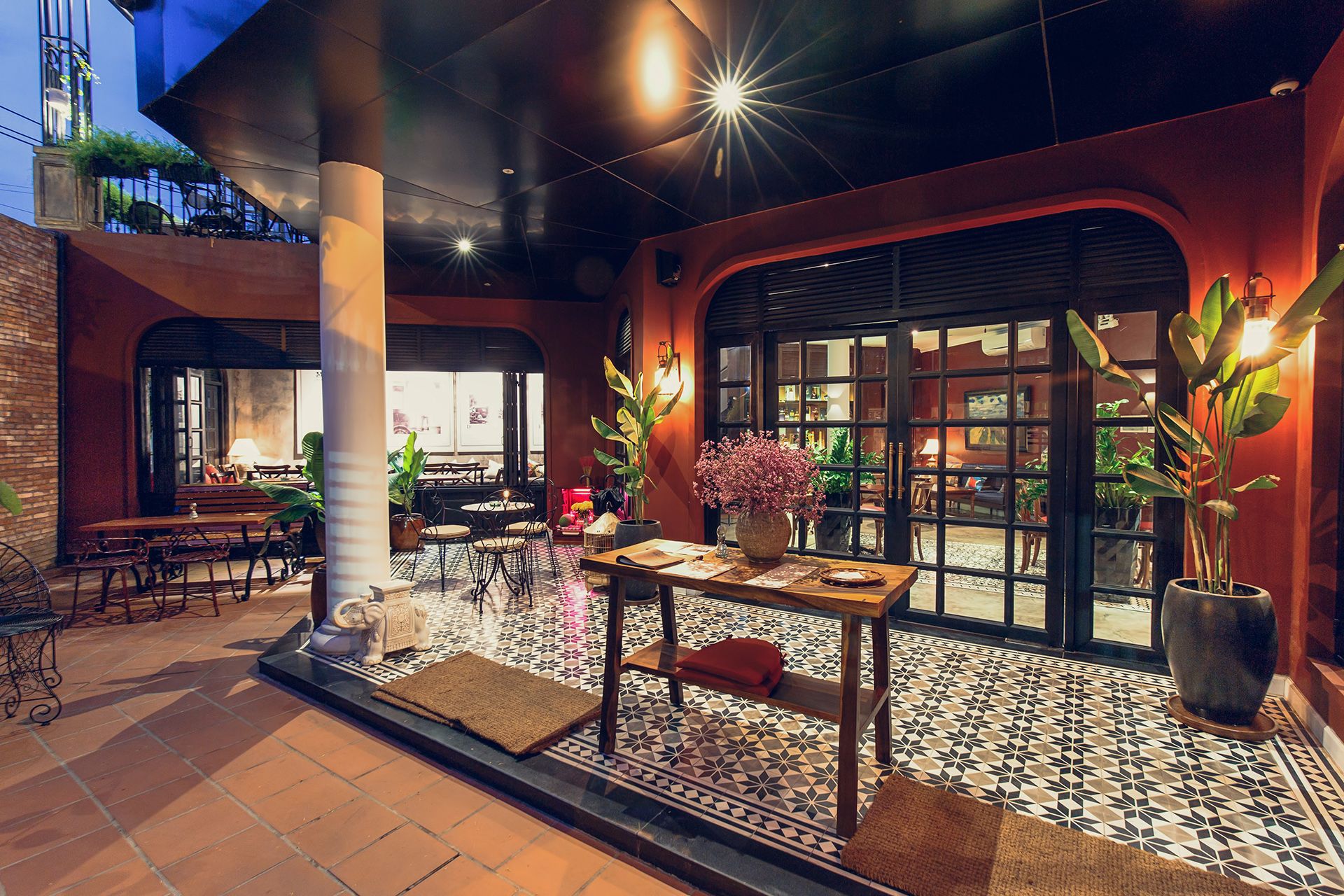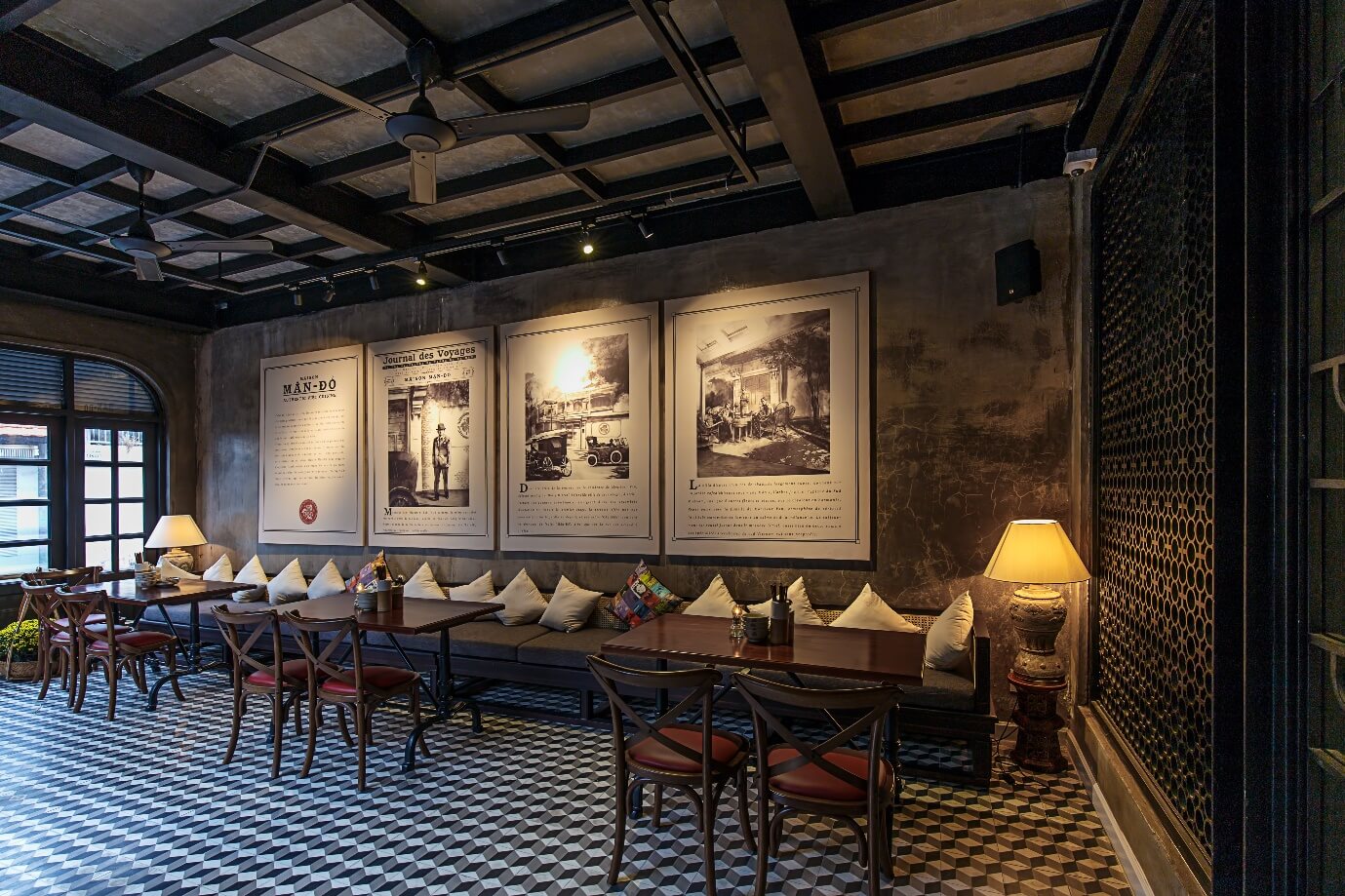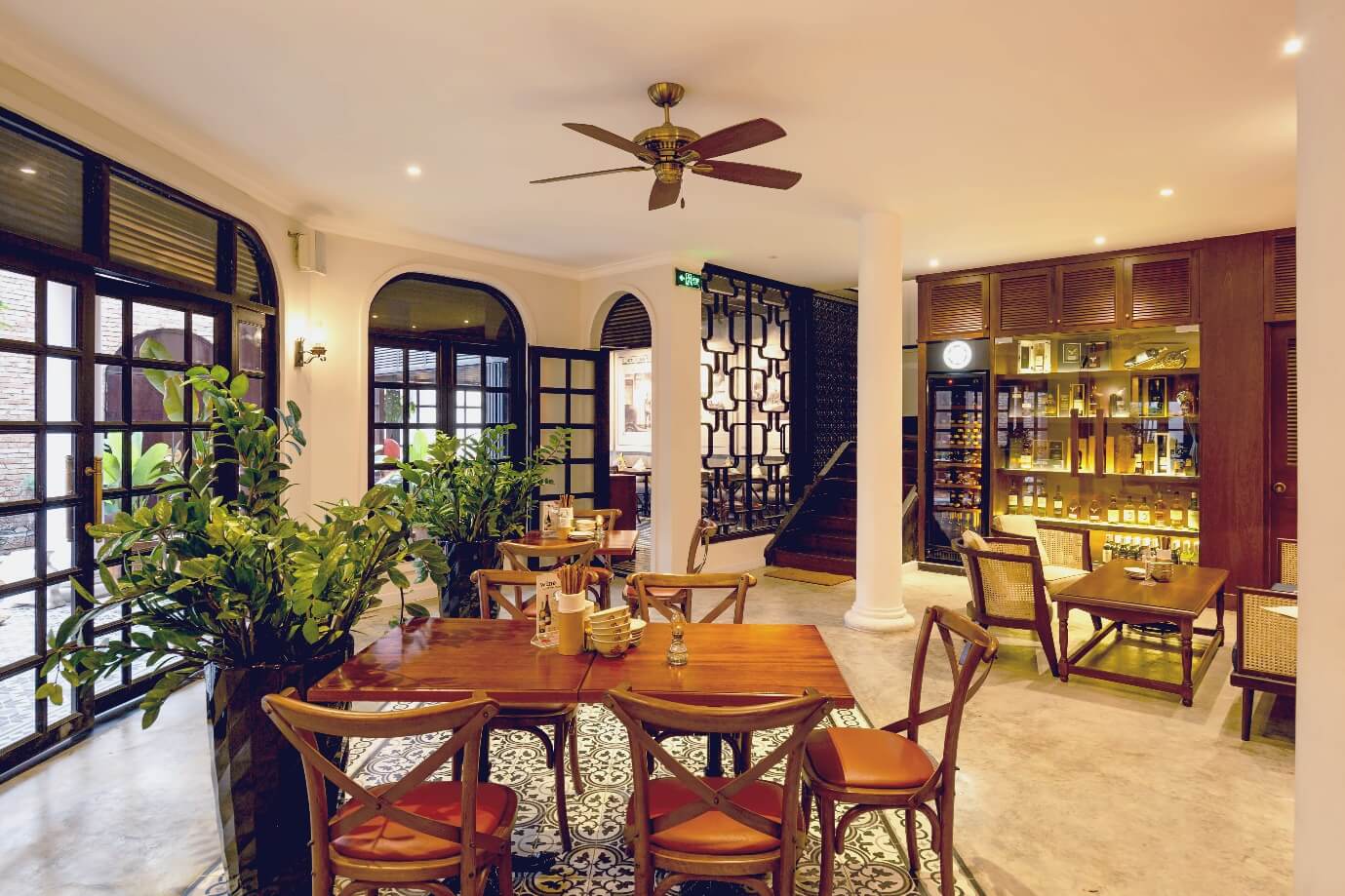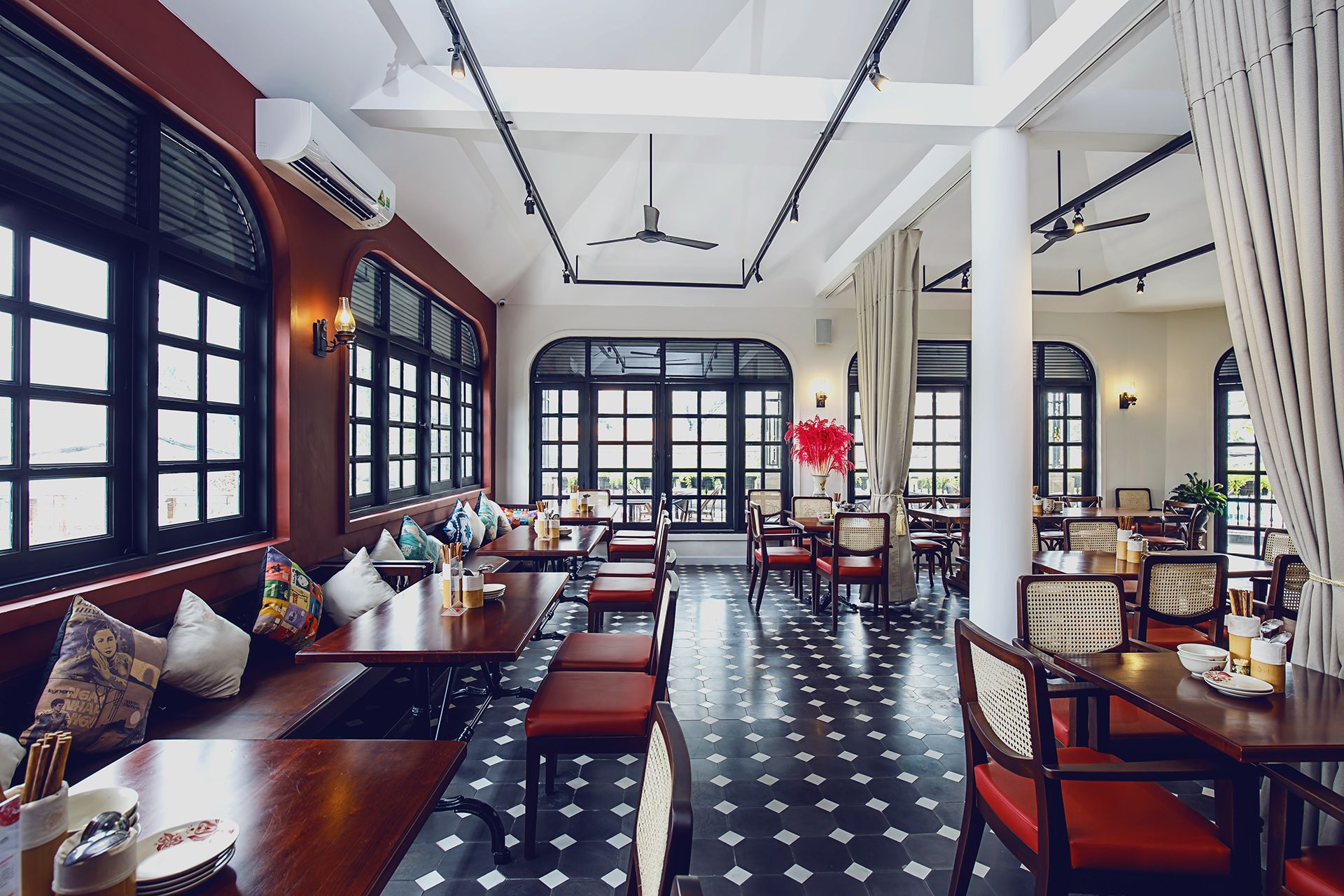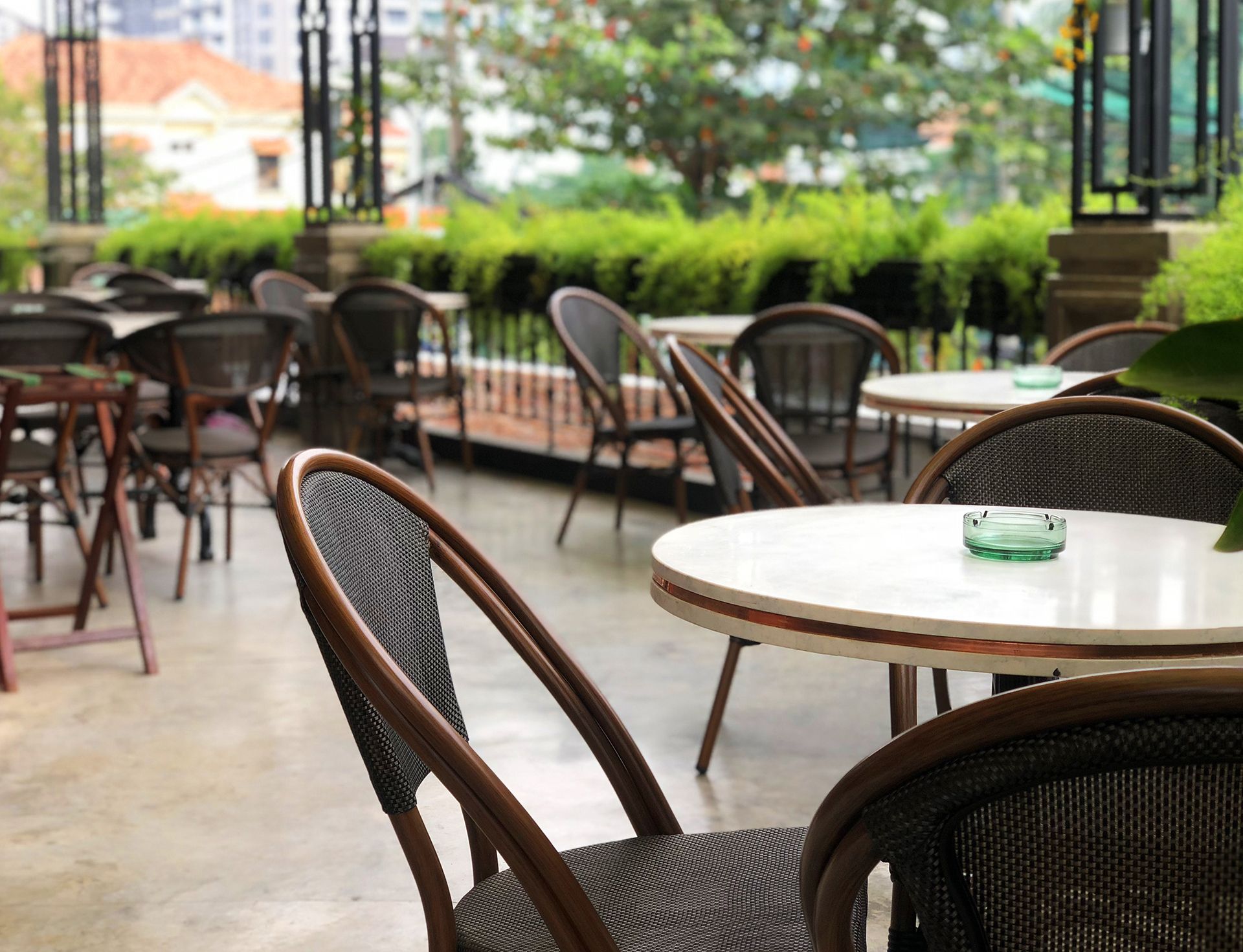 3. Elegant and friendly service style
With the meticulousness in training and selecting the right people for the restaurant that focus on the agility, elegant and friendly in the service style. This will make you feeling home and well treated when you come here.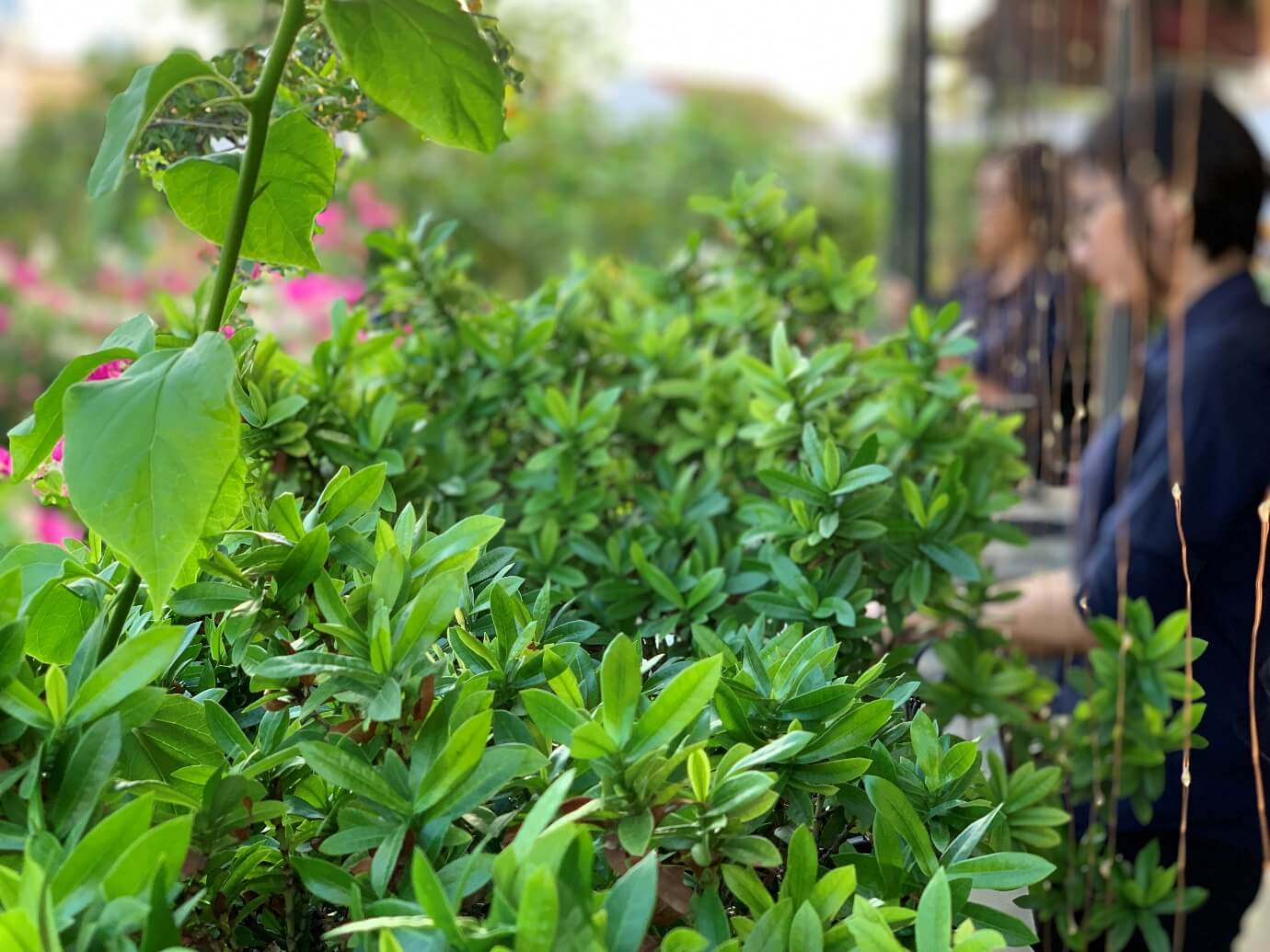 4. Have private rooms and private spaces
MAISON MẬN-ĐỎ restaurant has private spaces as per customer requests. We set up your own table for free or with minor conditions when you need private rooms or spaces.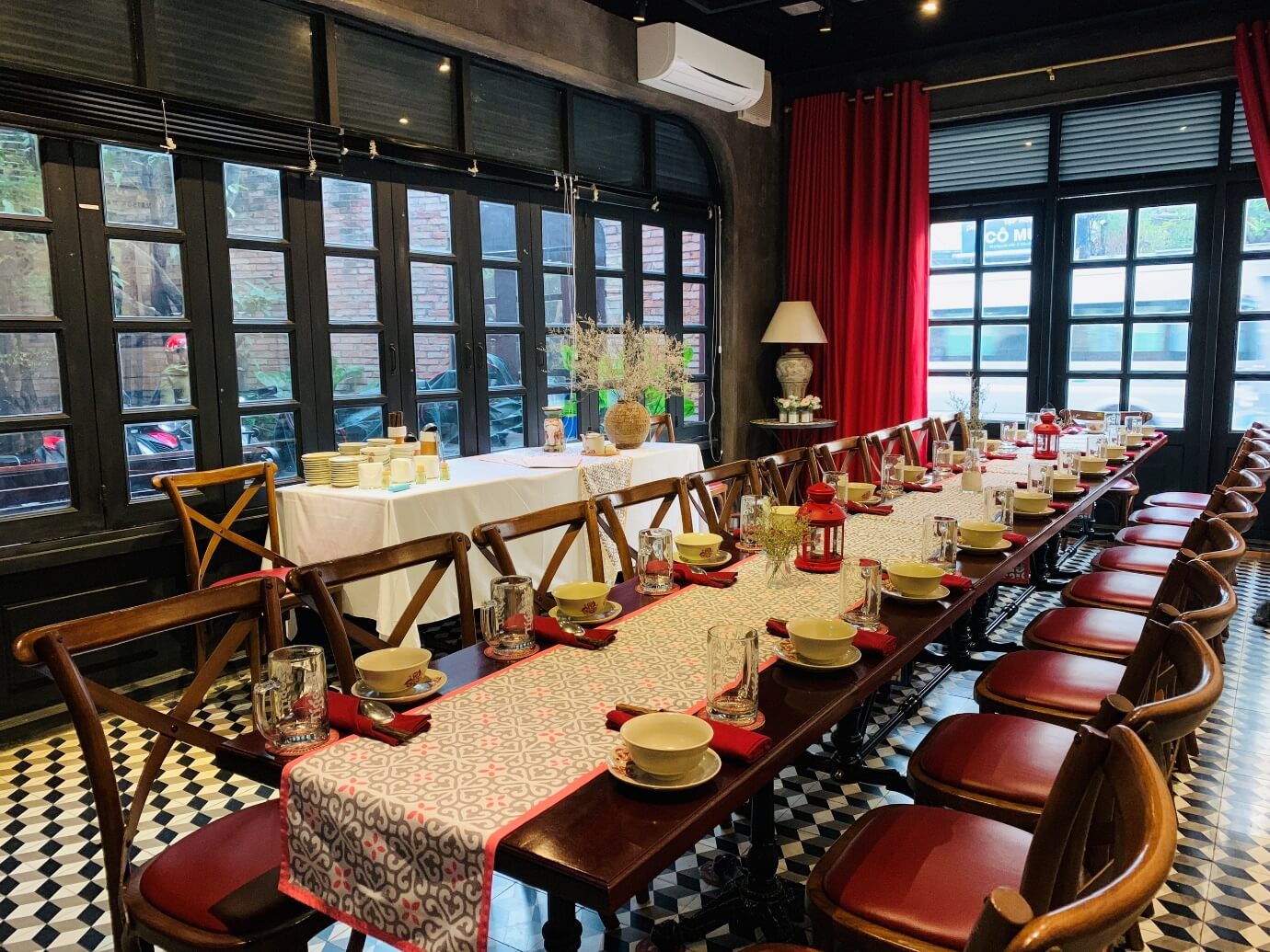 Hopefully the above information will help you, please contact us if you are looking for a restaurant with delicious Vietnamese cuisine! MAISON MẬN-ĐỎ restaurant is designed with the Vietnamese architecture in the early nineteenth century and cook by a talented Vietnamese chef. We are happy to serve you