The first thing that you need to know when looking for a restaurant with good Vietnamese food and traditional flavor. From there, you can choose the right Vietnamese restaurant somewhere in this big city
1. "Phở"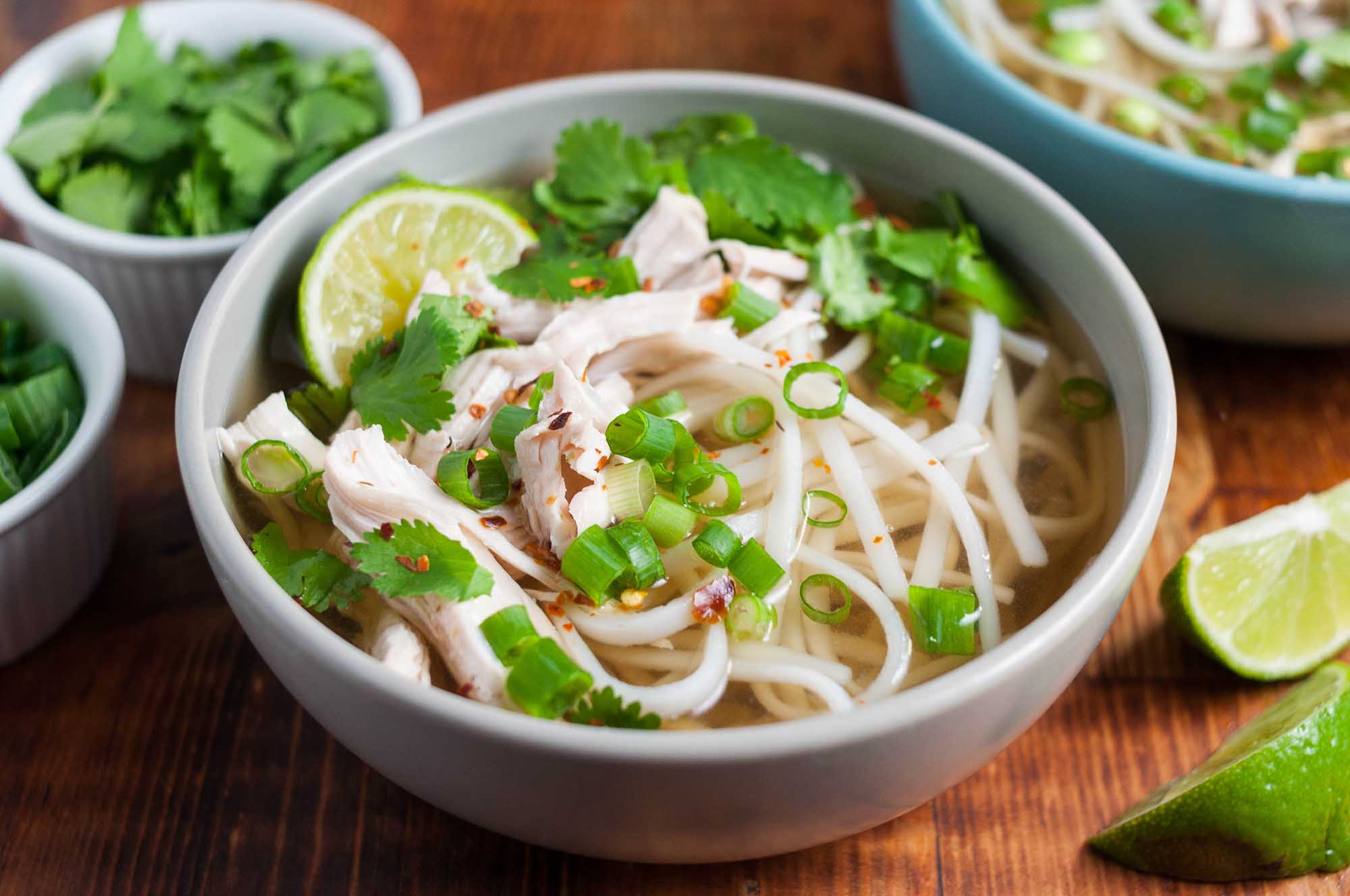 Referring to Vietnamese food, not a single visitor does not mention Pho. Pho, you will be surprised, has its influence from French dish "pot au feu". With many adaptations from North to South, it now is the most authentic and popular Vietnamese dish and is considered a top 1 delicacy in Vietnam and one of the most popular dishes in the world.
2. Pork and Prawn Spring Roll "Gỏi cuốn"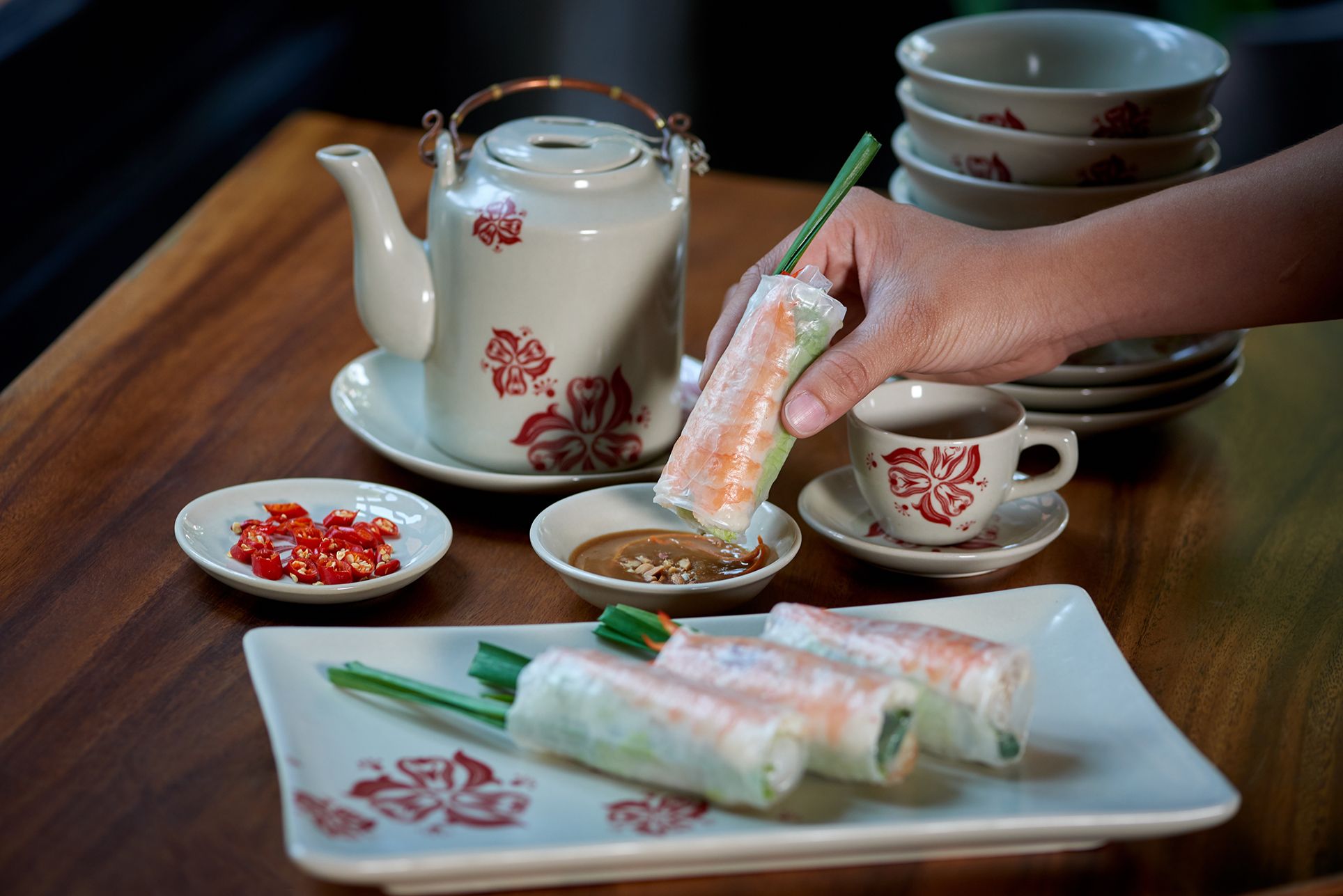 You can have a snack lined with spring rolls. This is a popular dish in the South of Vietnam. Delicately processed and used with a special sweet and sour sauce.
3. Special crab "Nem"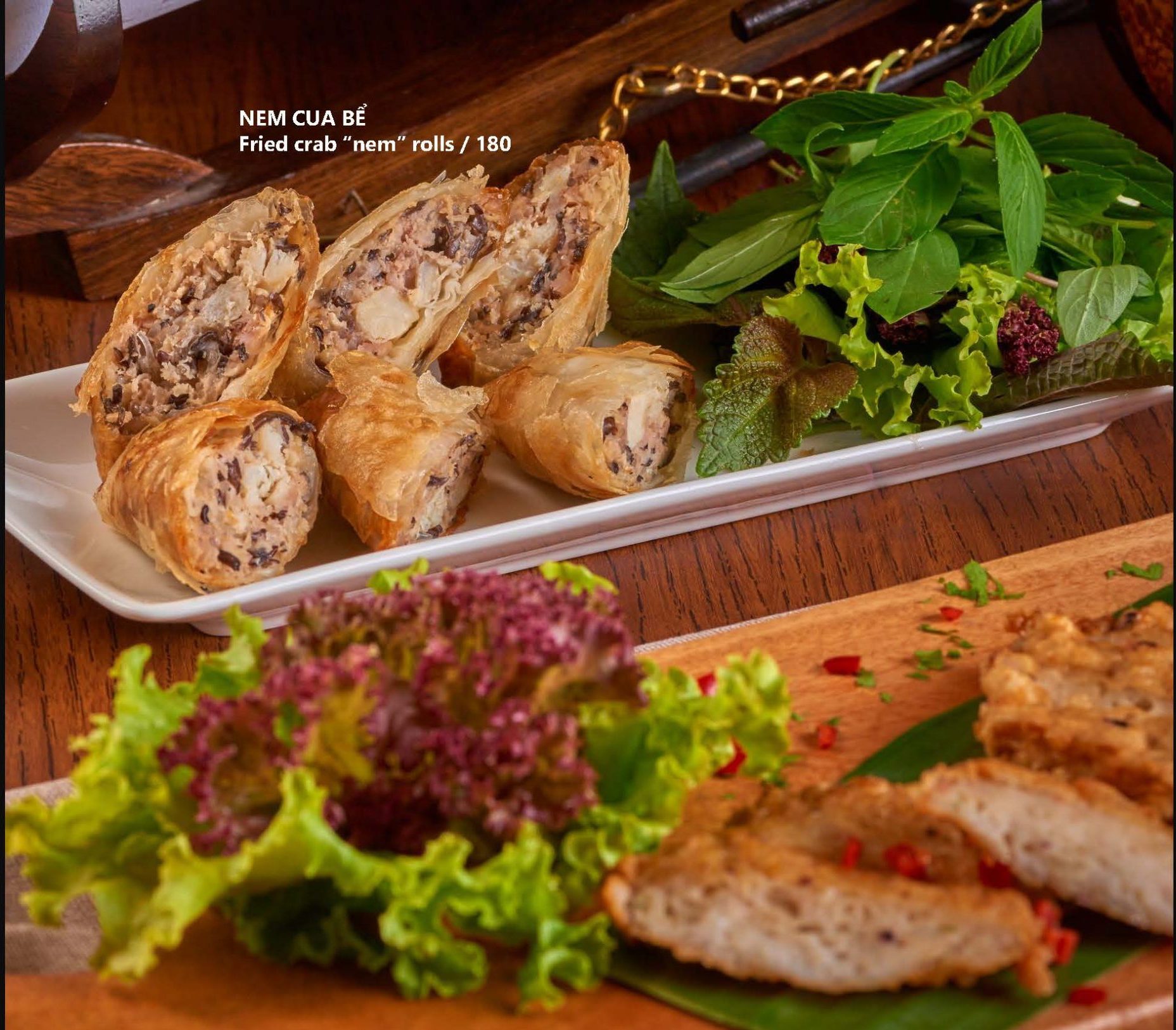 Crab special rolls are made from minced pork, crab, shitake mushroom and minced vegetables. Then wrapped in rice paper and deep fried in oil. This is an authentic rolls of the northern of the country.
4. Grilled chicken with lemon leaves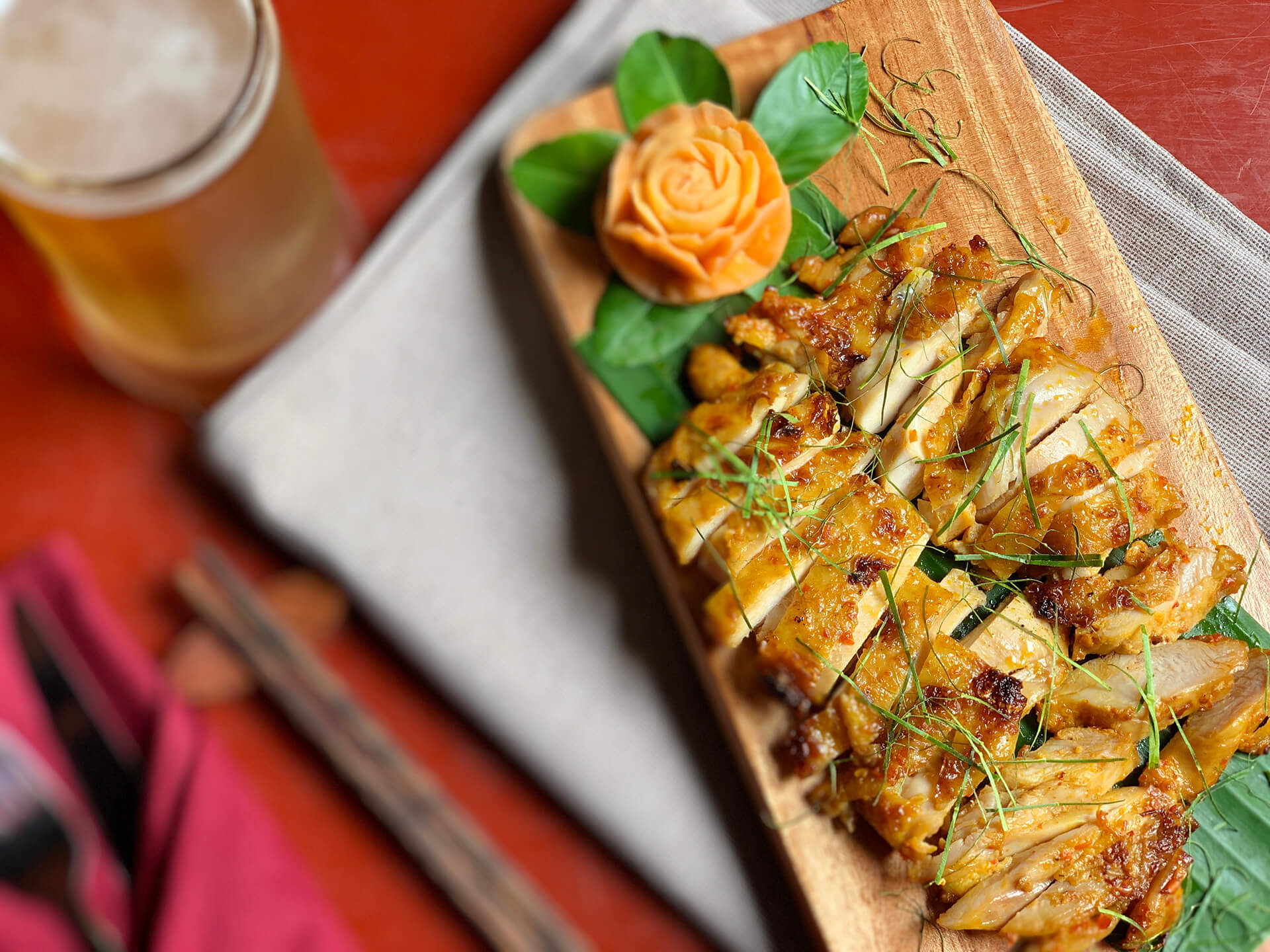 Grilled chicken with lemon leaves is a famous dish, the combination of chicken and lemon leaves is probably only used by Vietnamese. Grilled chicken comes in many styles, but the grilled chicken with lemon leaves is a unique creation of Vietnamese food, good to paired with beers.
5. Squid with fish sauce
As a country with 28 provinces bordering the sea, so fresh squid is easy to buy and popular in Vietnamese cuisine. Squid could be sliced moderately and deep fried with authentic fish sauce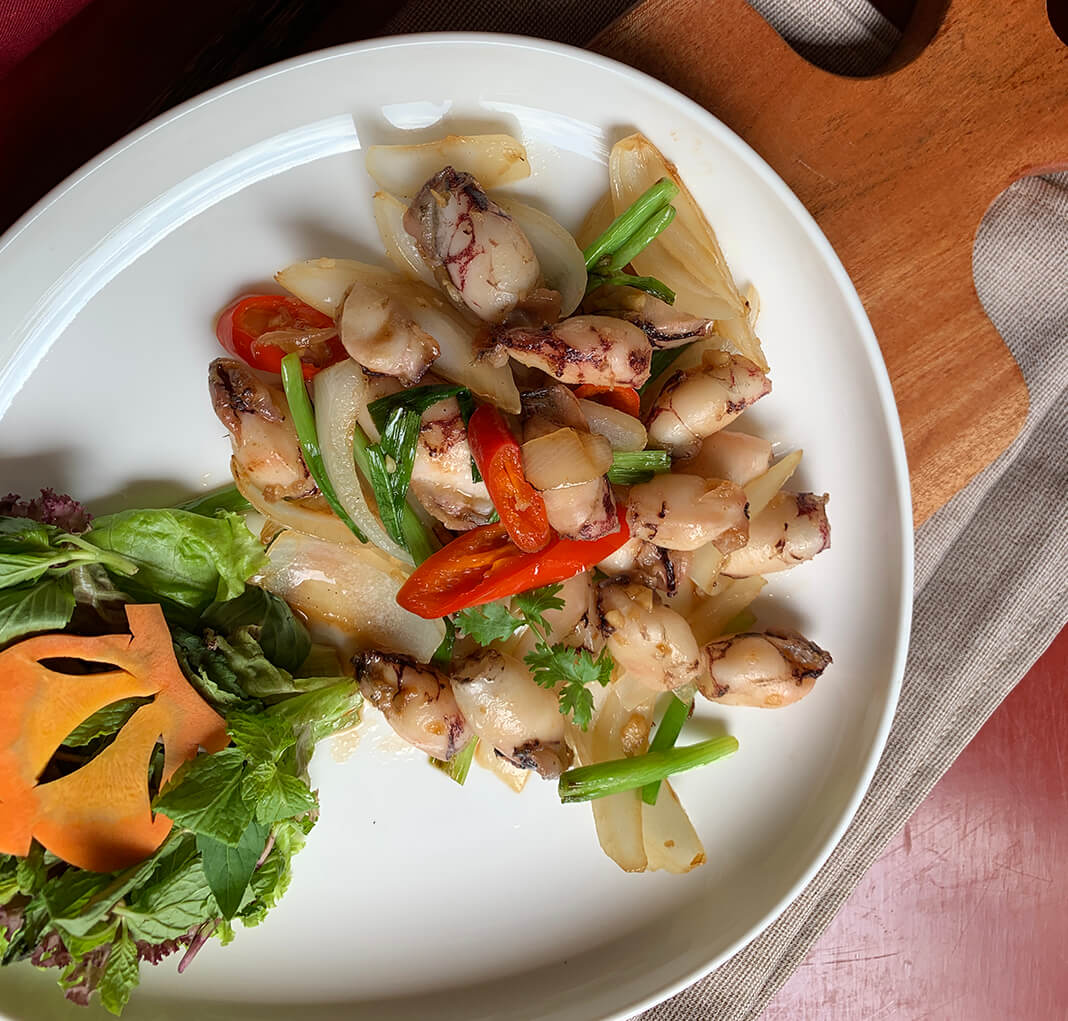 6. Vietnamese Bánh mì
A breakfast dish cannot be forgotten to mention is Vietnamese "bánh mì". It is always admired by international friends. You can find it all over the country.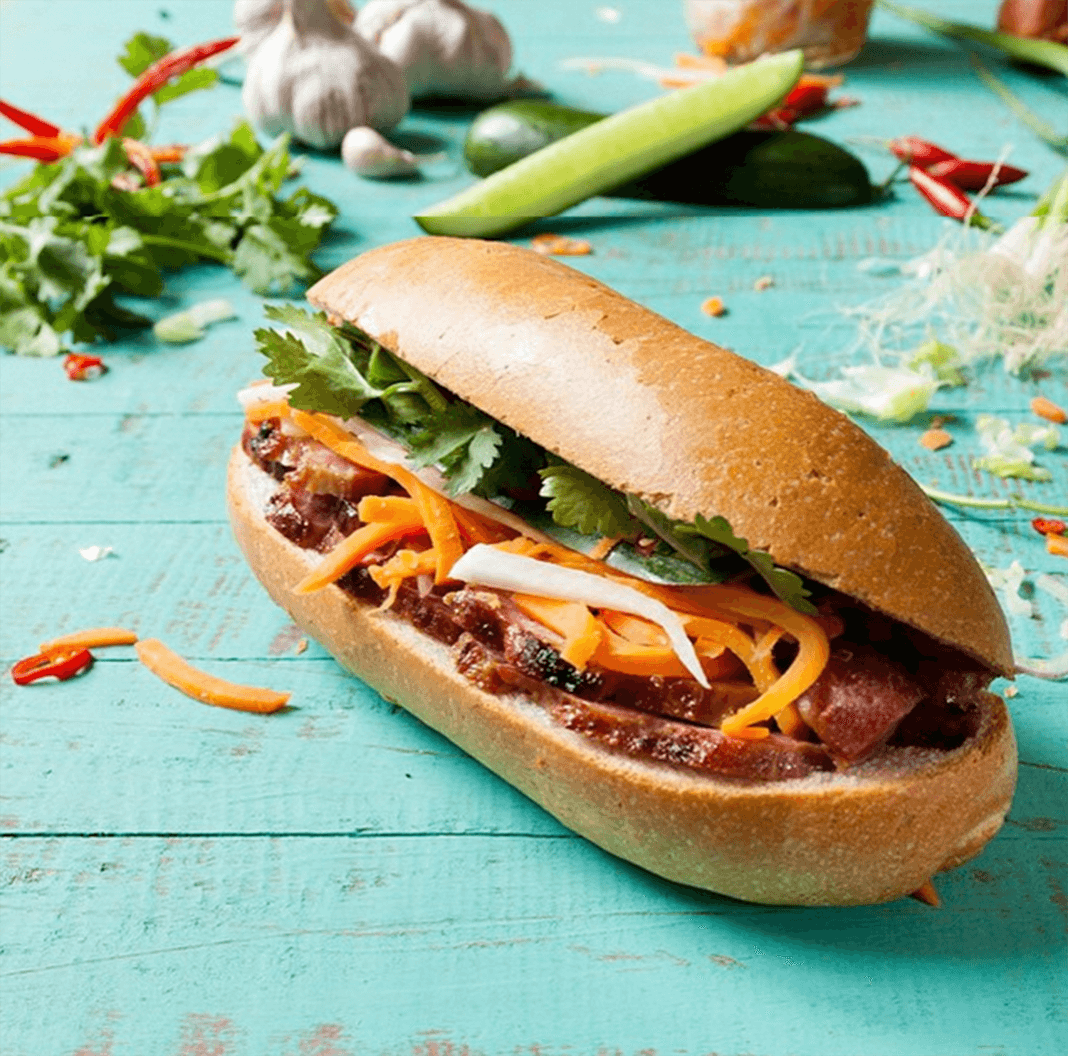 7. Stewed caramelized fish
There is a big variety of braised caramelized dish in Vietnam. One of the most popular is braised caramelized fish, which is continuously boiled in cooking oil, stock, garlic, onions, salt, fish sauce and coconut water inside a clay pot to create a succulent flavor when eat with white rice.
8. Vietnamese Salad Gỏi (Southern) / Nộm (Northern)
The "gỏi" salad usually has main ingredients from grated green papaya, sliced cabbage, banana blossom, lotus stem mixed with sliced pork, beef, shredded chicken, peanuts, and spices, mixed with lemon, garlic, chili, and fish sauce. The dish has full flavors such as sour, spicy, salty, sweet taste.t.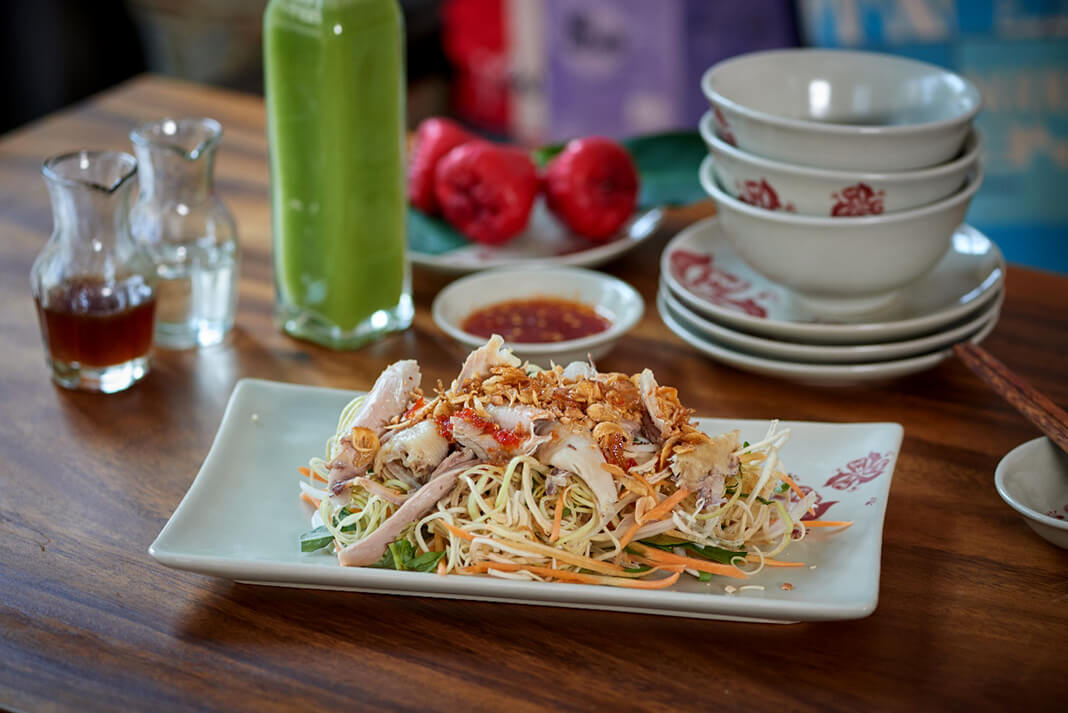 9. Stir fried morning glory with garlic
Lush green morning glory sauteed with garlic and rich oil. Even people who do not like to eat green vegetables are easy to "fall in love" with this rustic dish.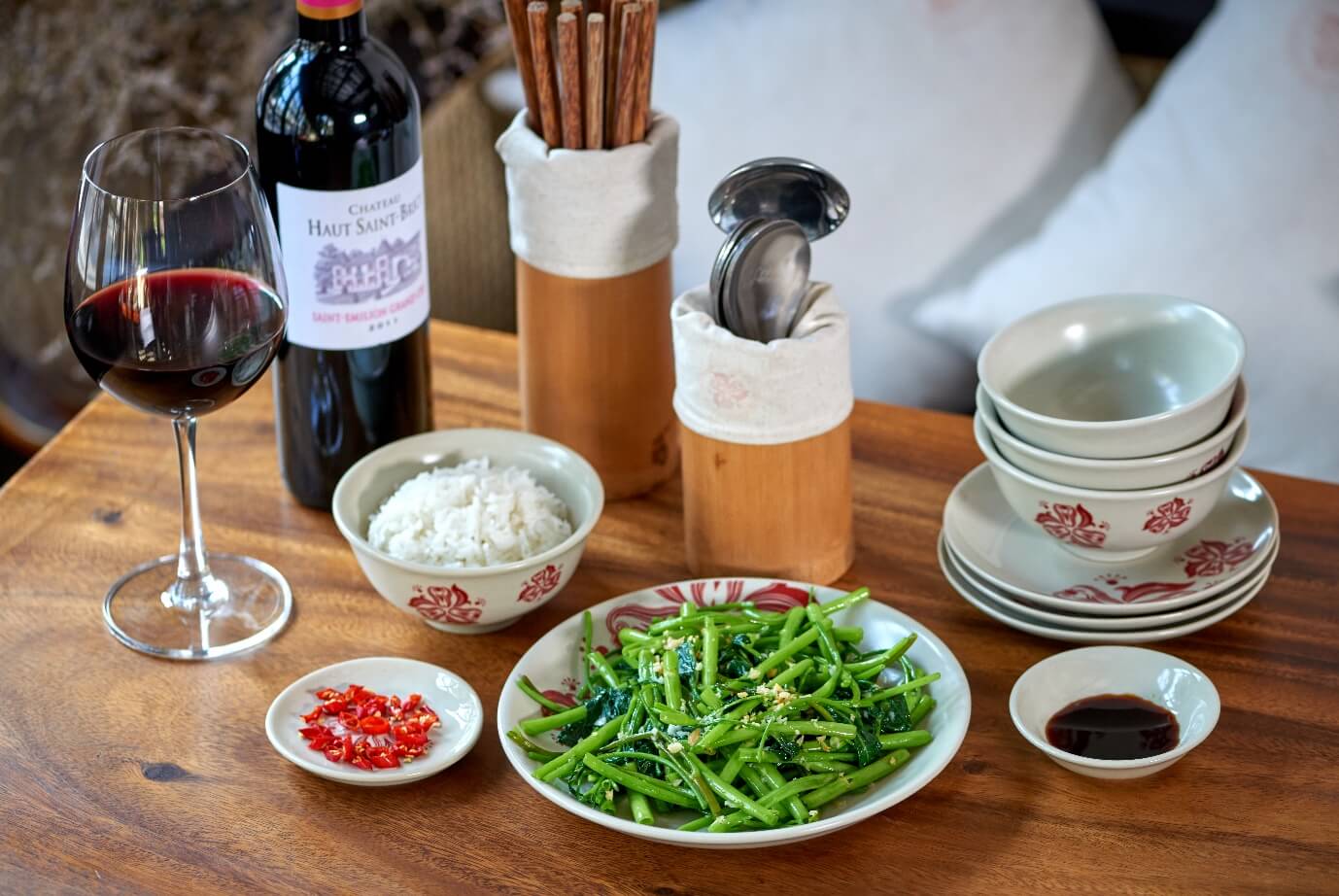 10. Fish Pies
Fish (unboned) is minced as a paste and fried. Fish pies can be made from a variety of types, have perfect toughness and crunch, often served with rice and vermicelli, bread, hot pot or eaten as snacks.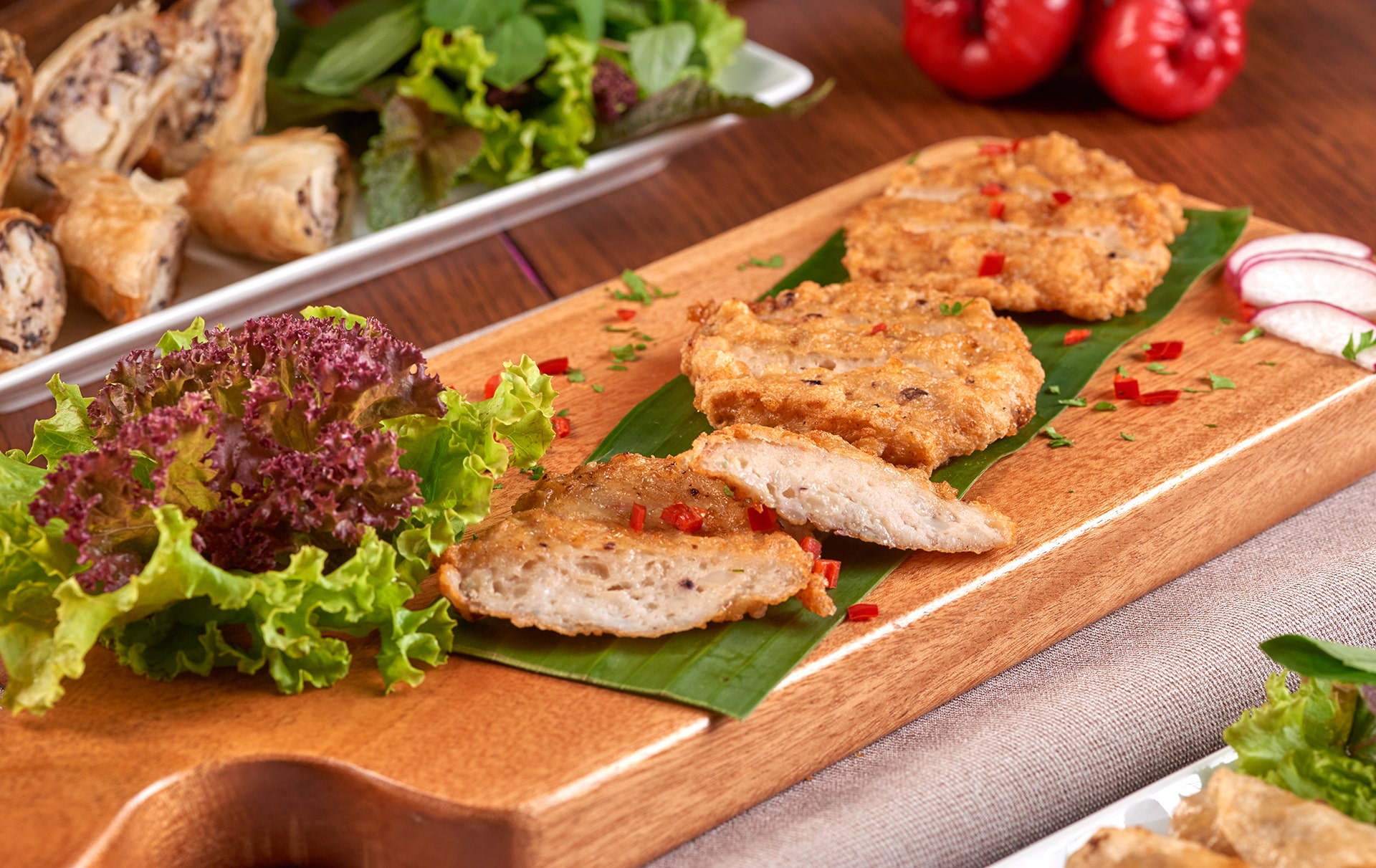 11. Snails
Vietnamese people love to eat all kinds of snails. The variety of snails here are also extremely diverse in both types and processing methods. Local people often eat snails pairing with beer or a rice wine.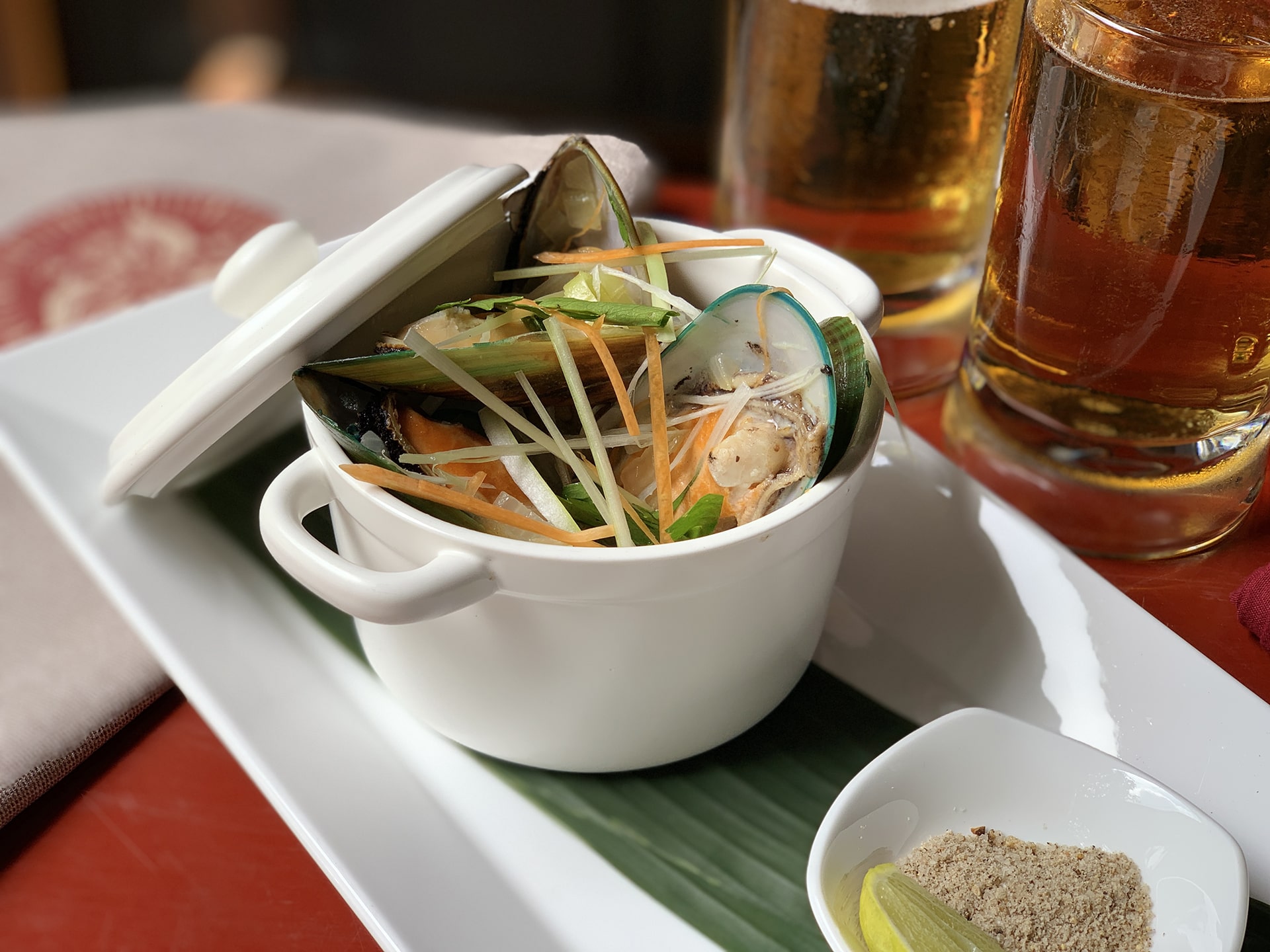 12. Pork caramelized with fish sauce
Originating from French stewed dishes, but stewed meat has become a daily dish of the Vietnamese people. On the occasion of Tet, Vietnamese families always cook a stewed pot of pork and duck eggs to offer to ancestors on three Tet days. Now, stewed meat is not only used on Tet but also in daily family meals.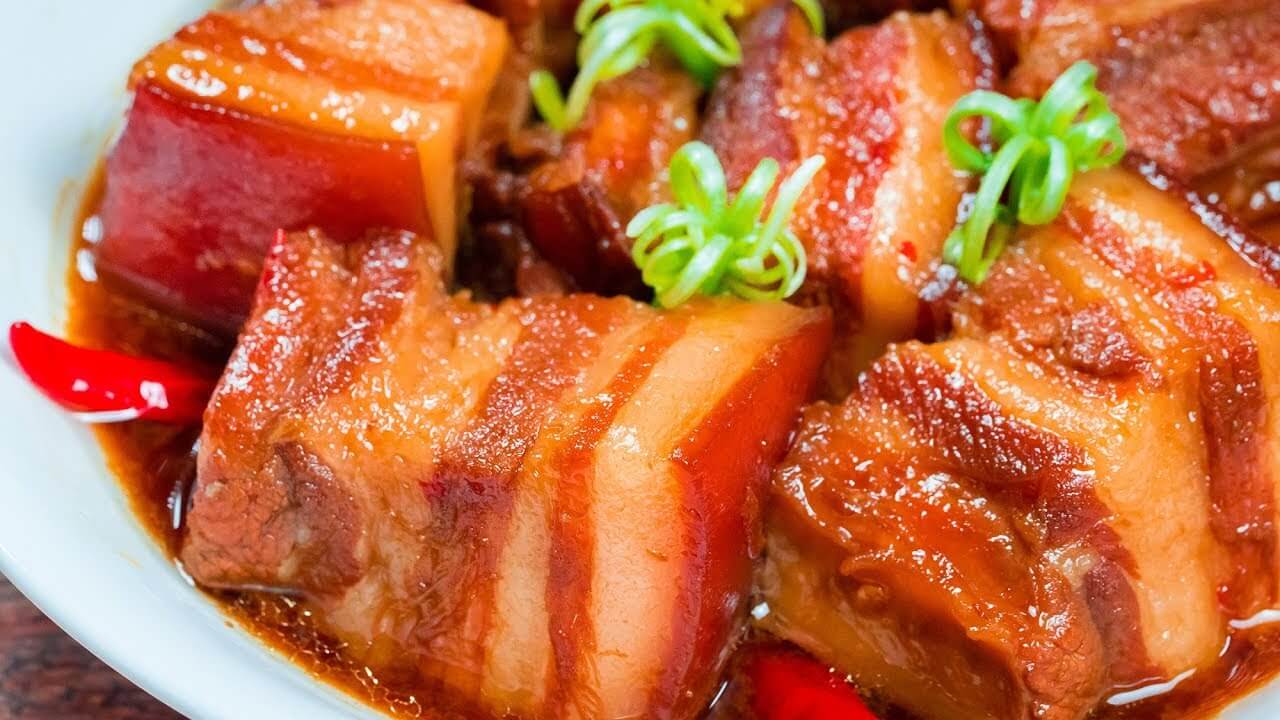 13. Mini traditional pancakes "Bánh Khọt"
Banh khot is an easy pancake to prepare and is very familiar to Vietnamese breakfast, especially in the South. Compared with many other breakfast dishes, "banh khot" has yeasty and smoky taste. The white color of rice flour mingles with the greasy flavor of onion fat and the sweet aroma of shrimp in the "banh khot", make it pleasant to it.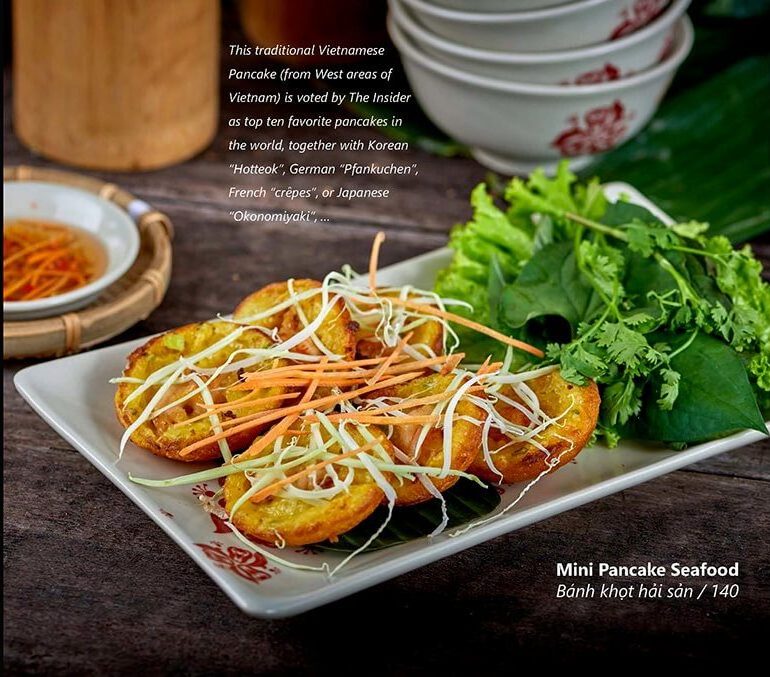 WHERE SHOULD WE GO FOR DELICIOUS VIETNAMESE FOOD
Depending on your needs and choose the right place for the meal.
You go out to eat with your partner: For this you must be very careful in choosing where to eat. You need a restaurant with a nice and quiet space, suitable for talking about work.
You go out to eat with your lover: going out to eat is always the first priority, but in this case you should choose a restaurant with a romantic space. Both show your own flair, while helping a better relationship.
You go out with your family: It is important to go out with your family to choose a restaurant with a cozy space and a play area for children. Each time a family goes out to eat will help family members bond together more.
4 REASONS FOR YOU TO CHOOSE MAISON MẬN-ĐỎ RESTAURANT
1. There are delicious contemporary Vietnamese dishes cooked by a skilled Vietnamese chef.
It's good if you need to taste contemporary Vietnamese food, we have Vietnamese chefs with long experience in the profession.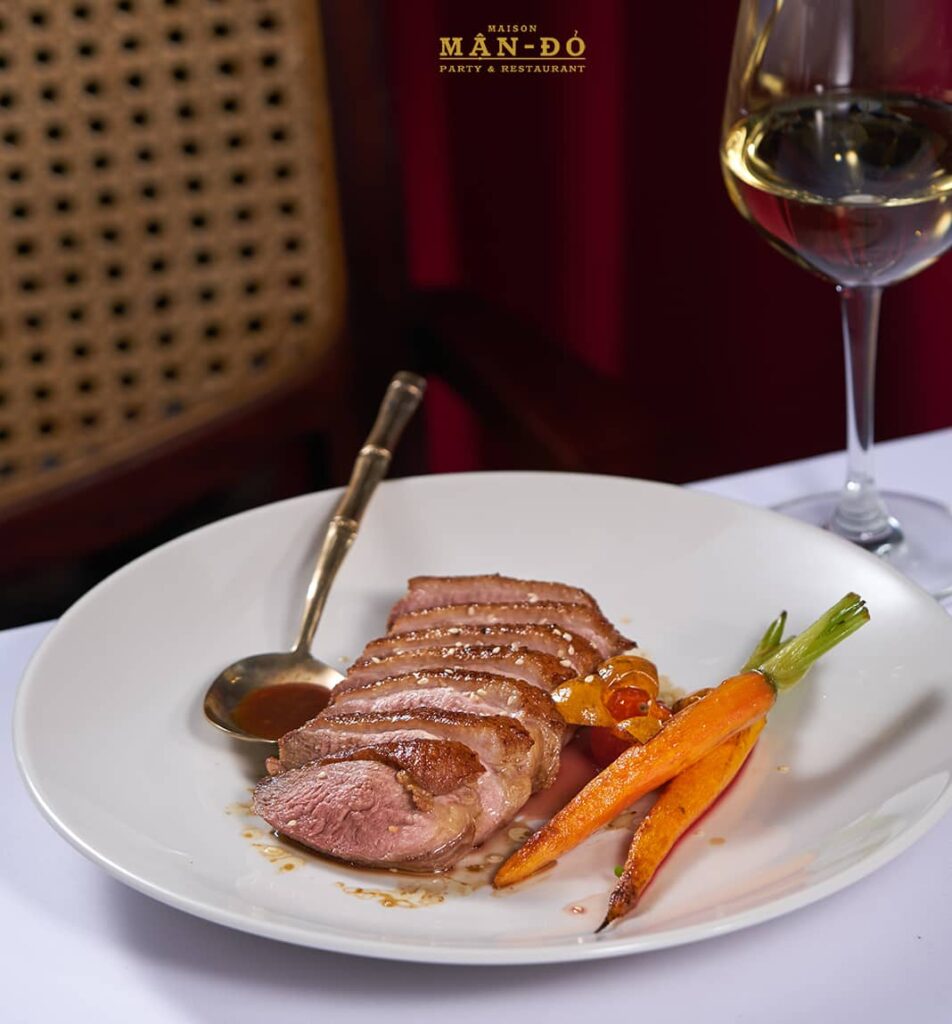 2. Elegant spaces and nostalgic to the Architecture of Indochina in the early of nineteenth century.
Inspired from Vietnamese family meal in a mansion in Saigon in the early nineteenth century. When Eastern blends with Western architecture and culture, creating a uniqueness as a mark of history, bringing nostalgia.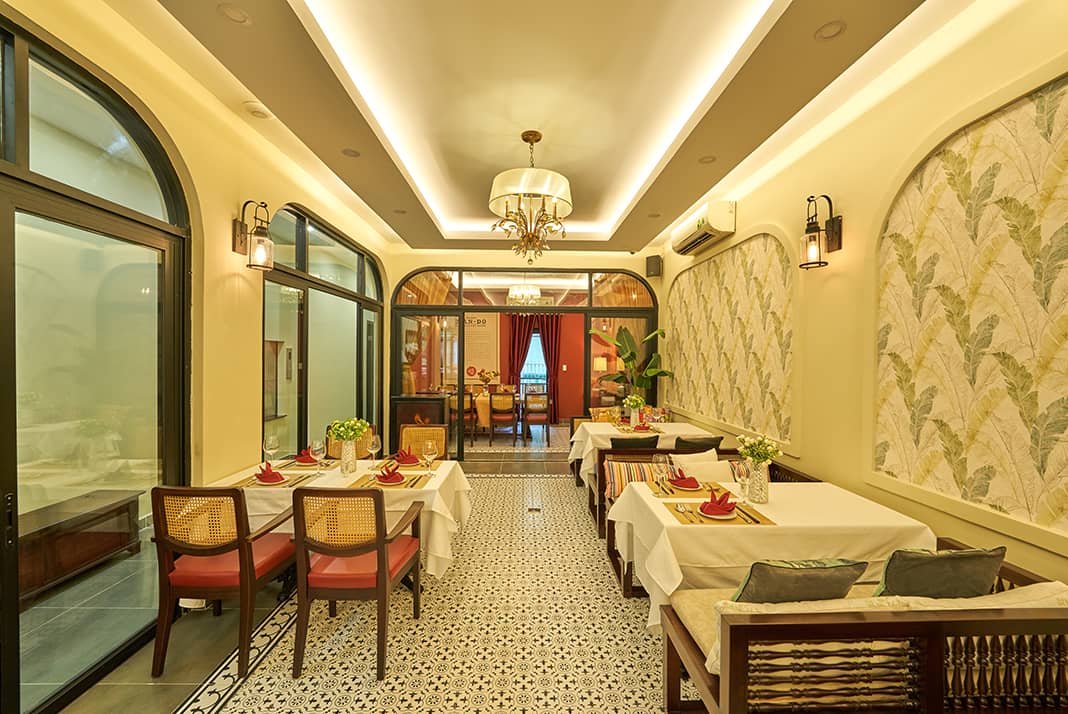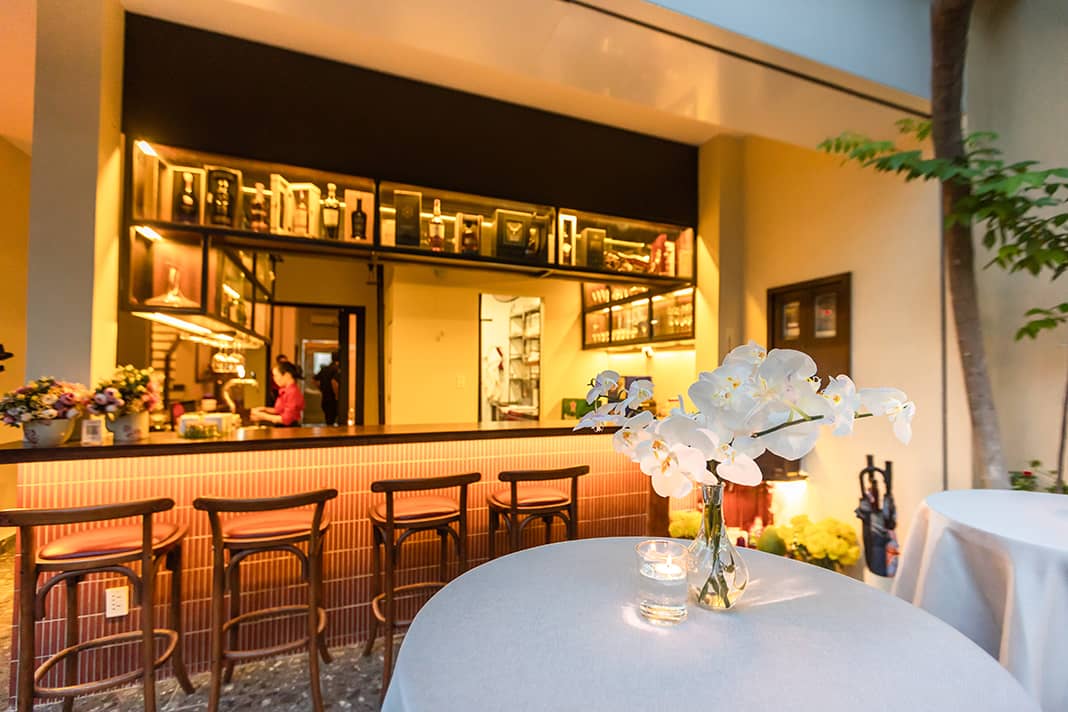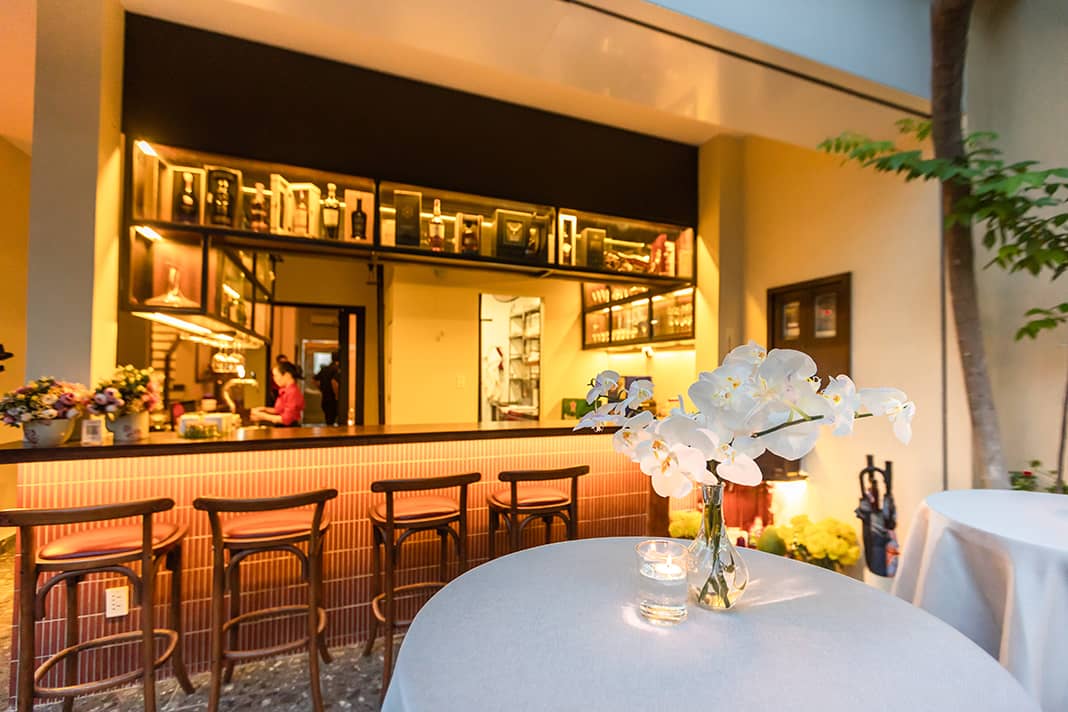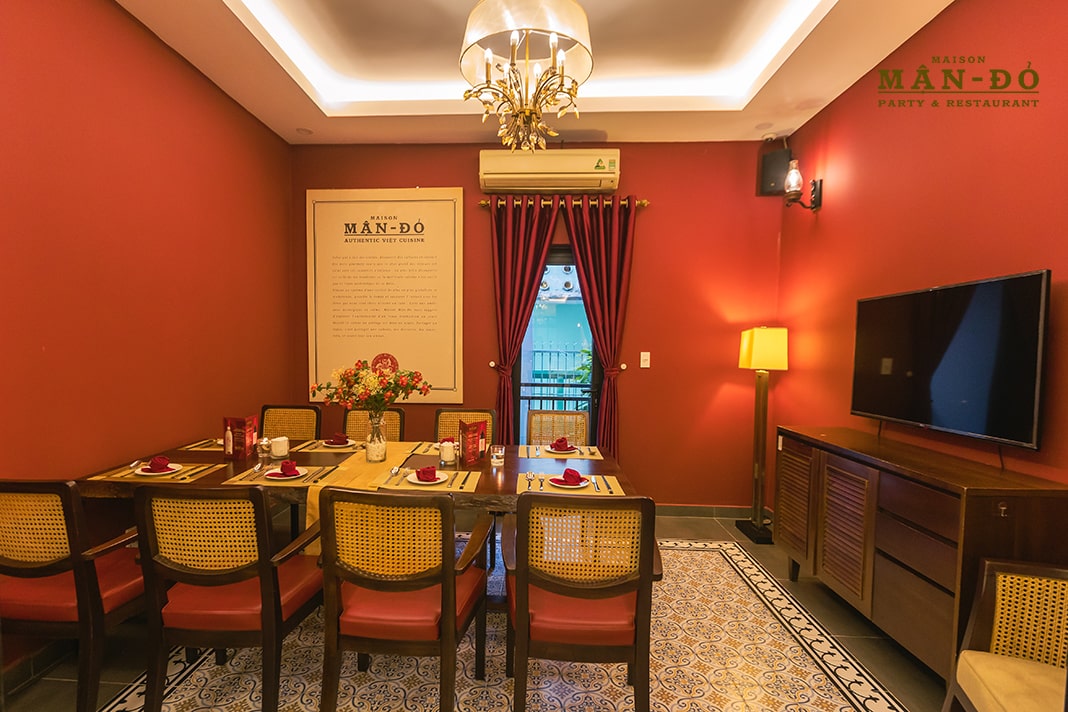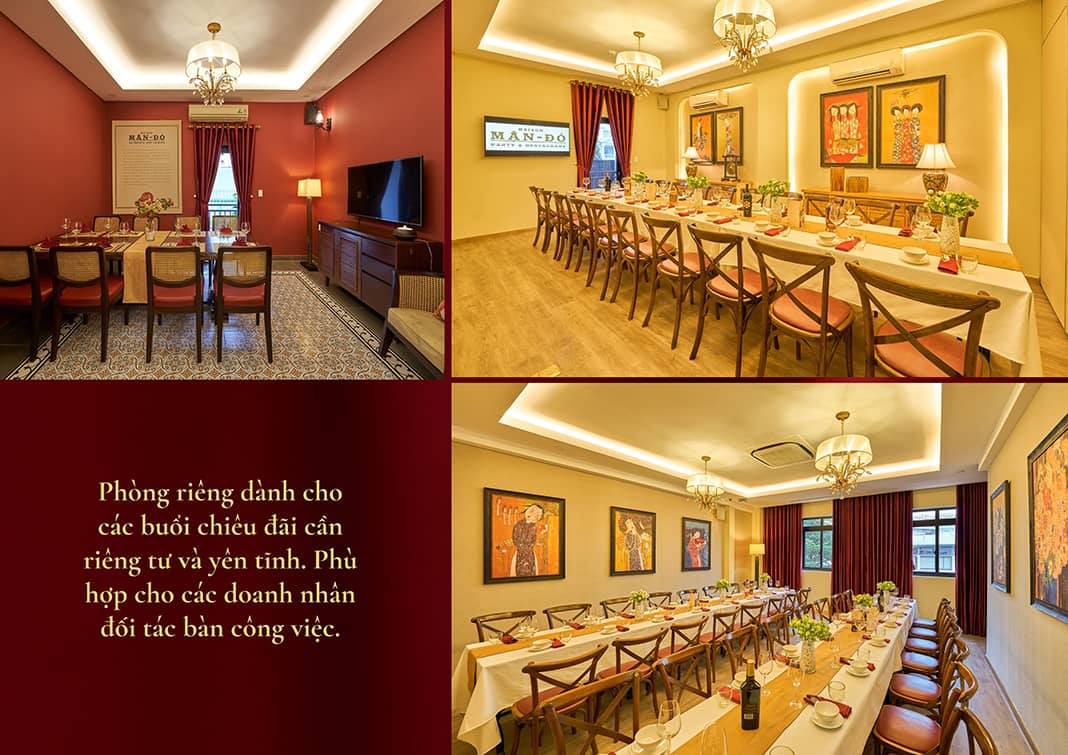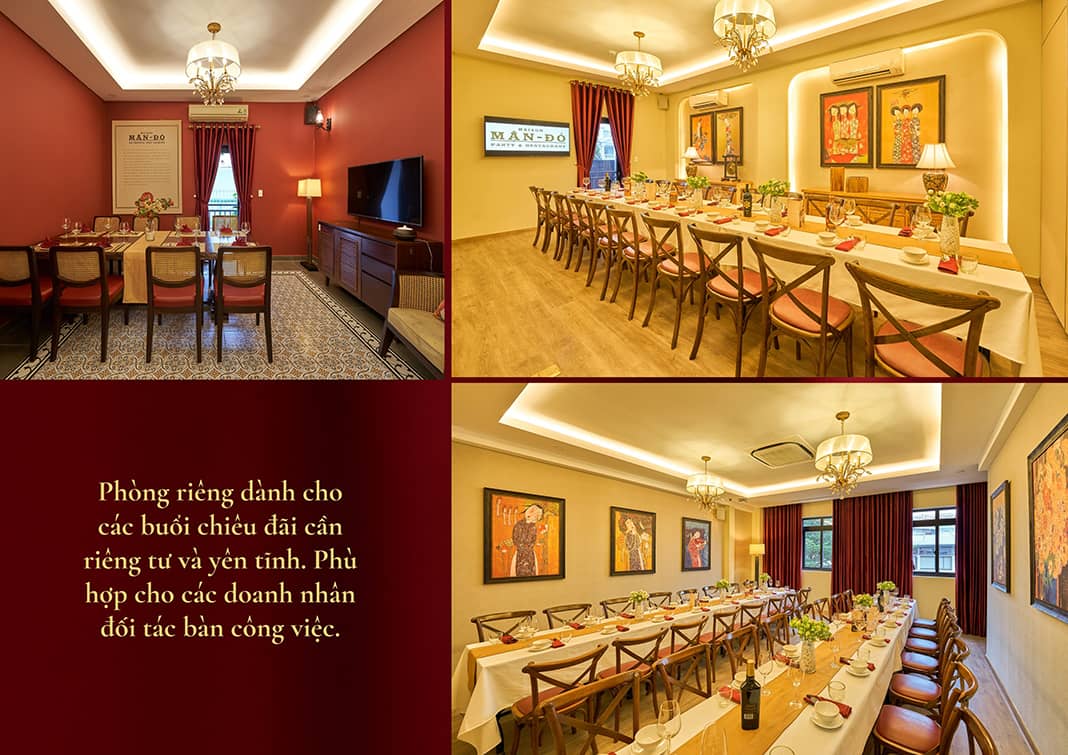 3. Fine and professional service
With the meticulousness in training, the selection of manpower suitable to the restaurant's design both strong and nostalgic, with a bit of softness. The service team of MAISON MẬN-ĐỎ restaurant has a fast, finesse and friendly style. This will make you feel comfortable and satisfied when coming here.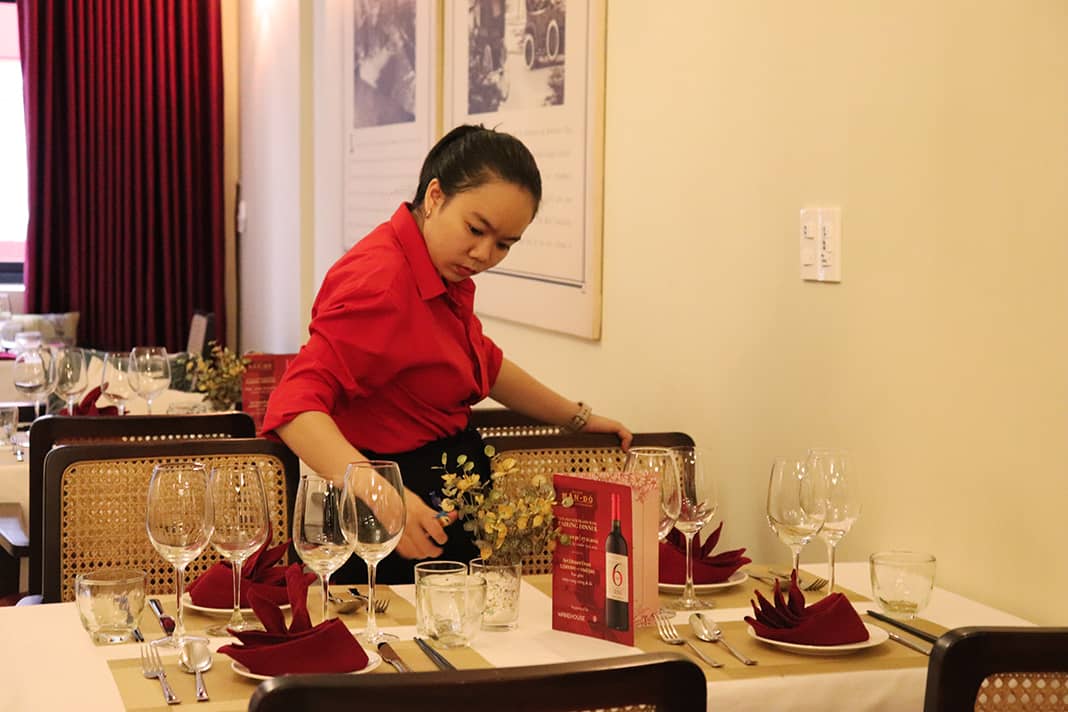 4. Have private rooms and private spaces
The difference from some other restaurants in Saigon is the restaurant has private rooms. So, it is very flexible in set up when customers order the table. We have a free set up for your table with booking in advance.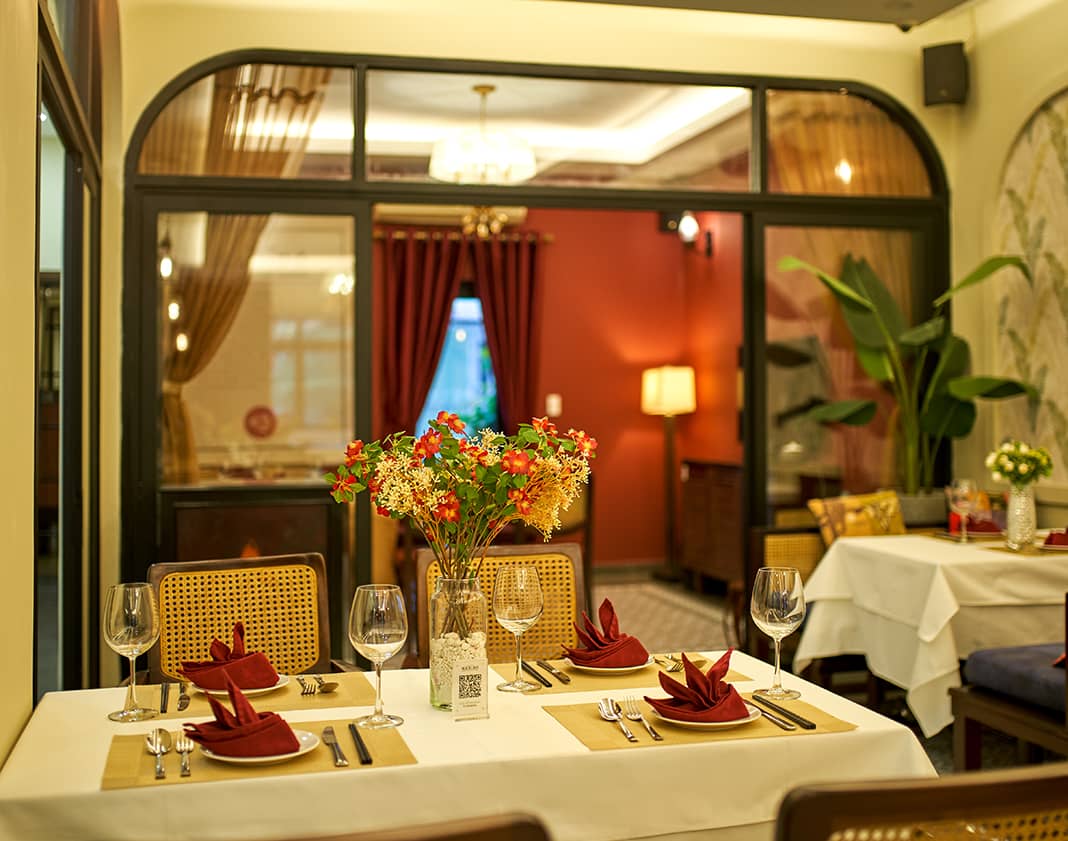 We hope the above information will help you. Please contact us immediately if you are looking for a restaurant with delicious Vietnamese food! MAISON MẬN-ĐỎ Restaurant with Vietnamese architecture in the early nineteenth century, with a professional chef specialized in traditional Vietnamese cooking. We are pleased to serve you.