To organize a birthday party for your children is a headache for parents, even more if you would like to organize the way the kids want to. You are wondering how to decorate, where to organize, what kind of food, who to invite. Let's consider the following solutions together.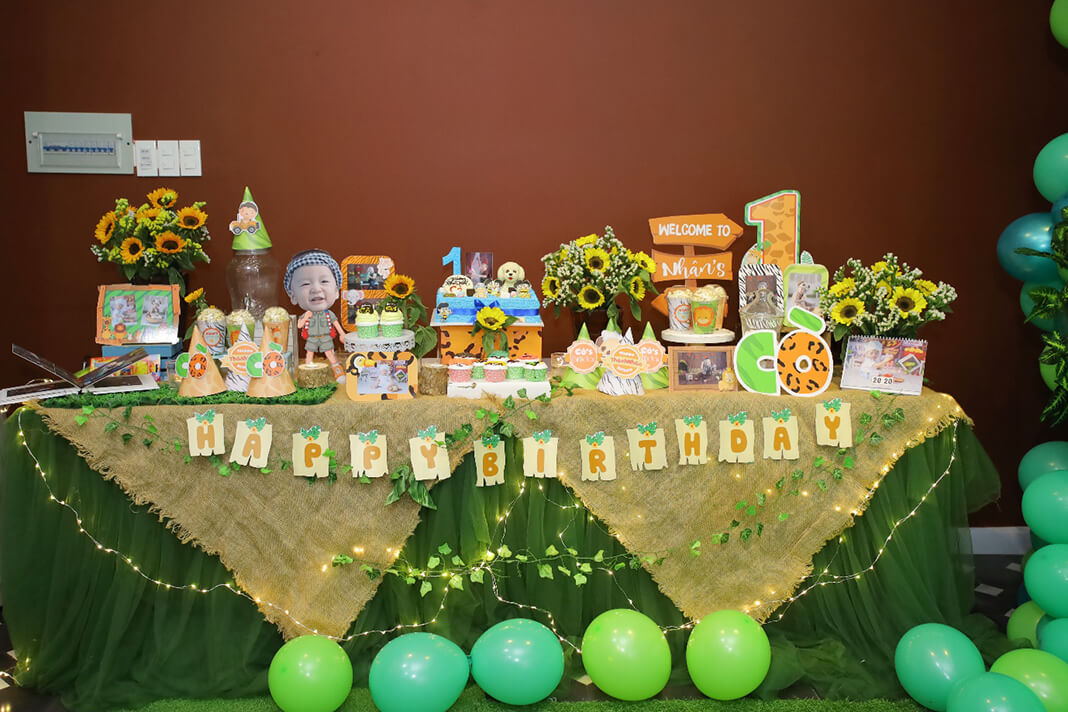 LET'S PLAN
1. Time Date and Place
Parents need to have an idea of the time, location, space for the party, the space for decoration, determine the budget for the party. The early you plan, the better place you can book with more thoughtful details.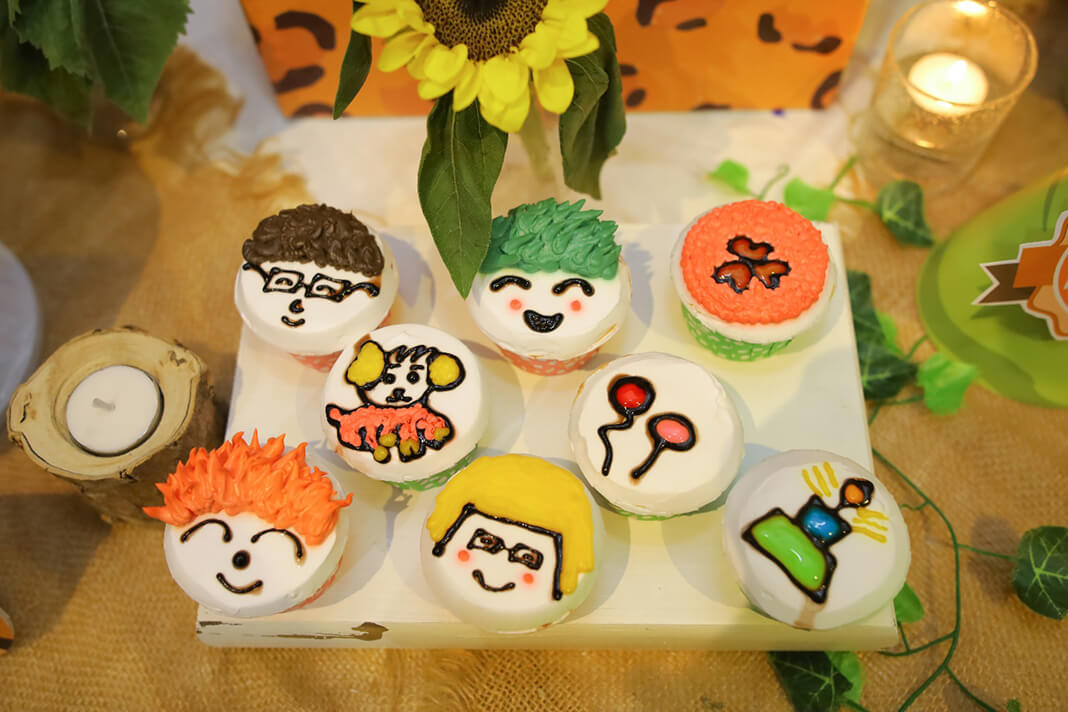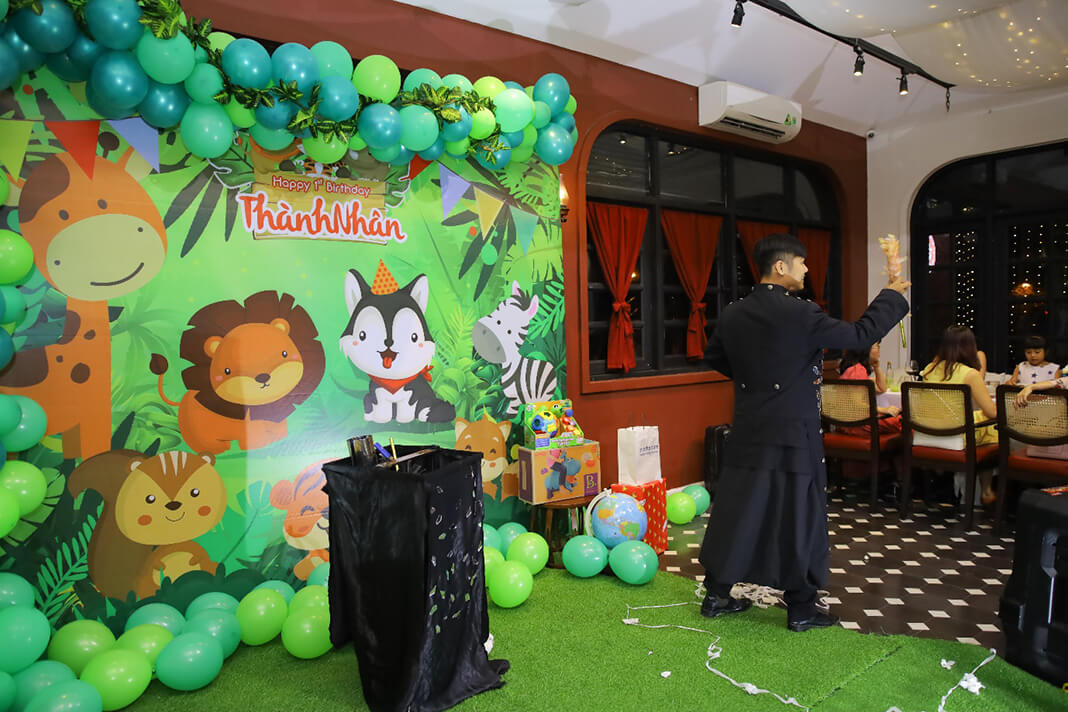 2. List of guests
Working on a list of guests is never easy. One of the ways to help parents who are busy but cannot miss any guests is to divide the guest list by specific groups, for example: Father side family members, mother side family members, relationship  from father's company, relationship  from mother's company, neighbors, kid's friends from school, … to prepare invitation cards. If parents want to choose a unique invitation for their invites, we can tailor it to the theme of the party.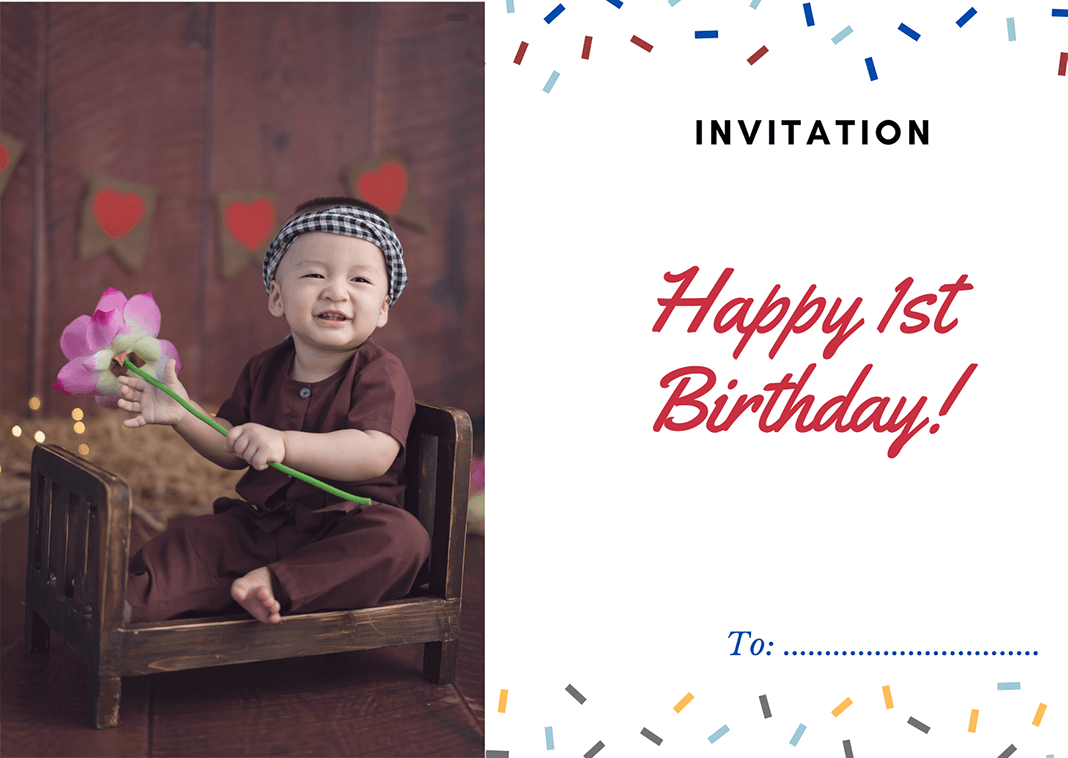 3. Theme of the birthday party decoration
One of the most important things but often overlooked from parents is the desire to prepare something to offer to his / her child at their wishes. It could be his/her dream or his hobby. What could be more surprising and more fun than having the baby transforming into superheroes or little princess in a suitable surrounding.
Decorating themes will be one of the biggest differences to distinguish between boy's and girl's birthday. For boys' birthday, the decorating styles are mostly mischievous, lovely but strong such as cars, animals, football, animals, etc. As for the girl's birthday, the trend tend to be more of lovely, innocent, cute, bright colors decoration.
For each theme, there will usually be a backdrop for the party, a gallery table decorated with baby pictures, cakes and presents, and cute accessories "tone sur tone" too.
More details in choosing the topics, there will be many choices: For example, some decorative themes such as: according to monochromatic tones, multi-color combinations, baby cartoon character theme, flower theme, etc … This is the part that makes mom the most difficult to choose because there are countless models and images online today.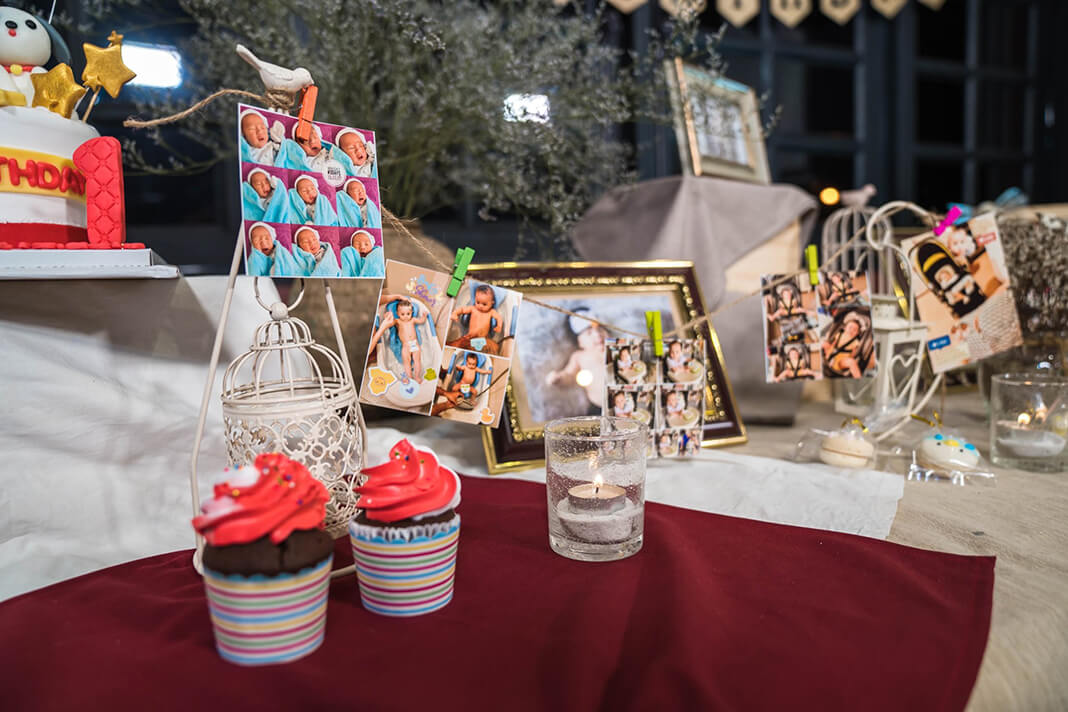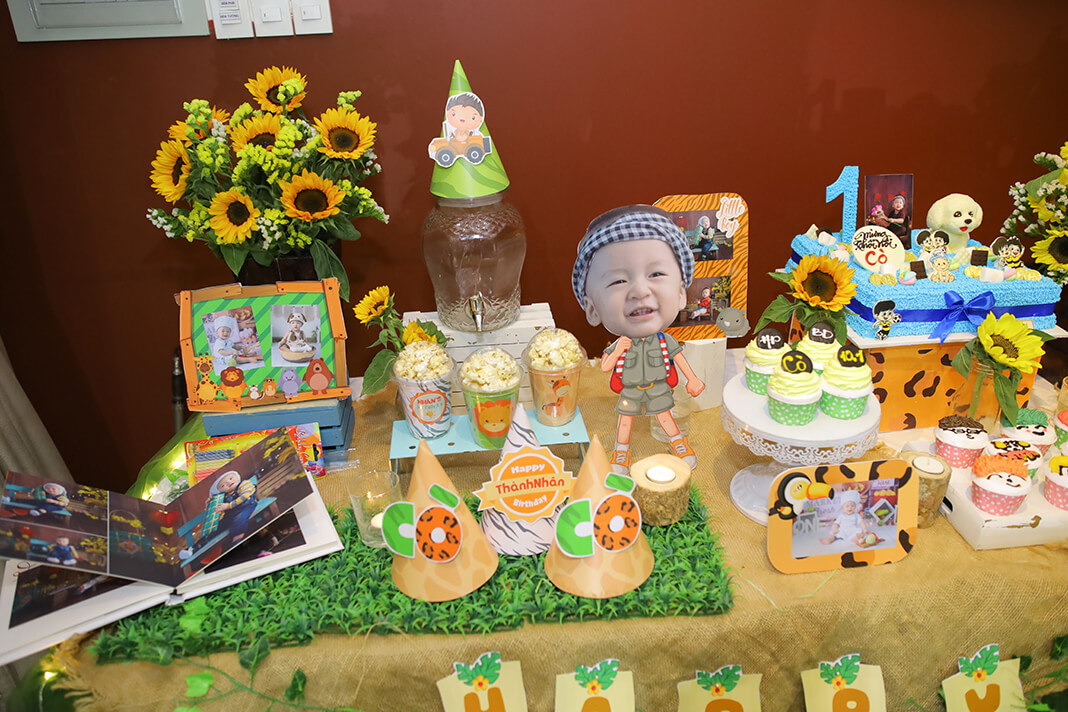 4. For the Restaurants
Two (2) days before the birthday party occurs, you could contact to see if the preparation almost completed, review and control all details with the restaurant again and remind them to make best arrangement for the party suppliers to work.
Choosing a suitable set menu is essential, adults like to enjoy and discuss while young children like to play instead of eating. They enjoy cakes and finger food. Or any thing easy to swallow will be suitable for babies. You need to keep these in mind to choose an appropriate, balanced set menu between adults and children.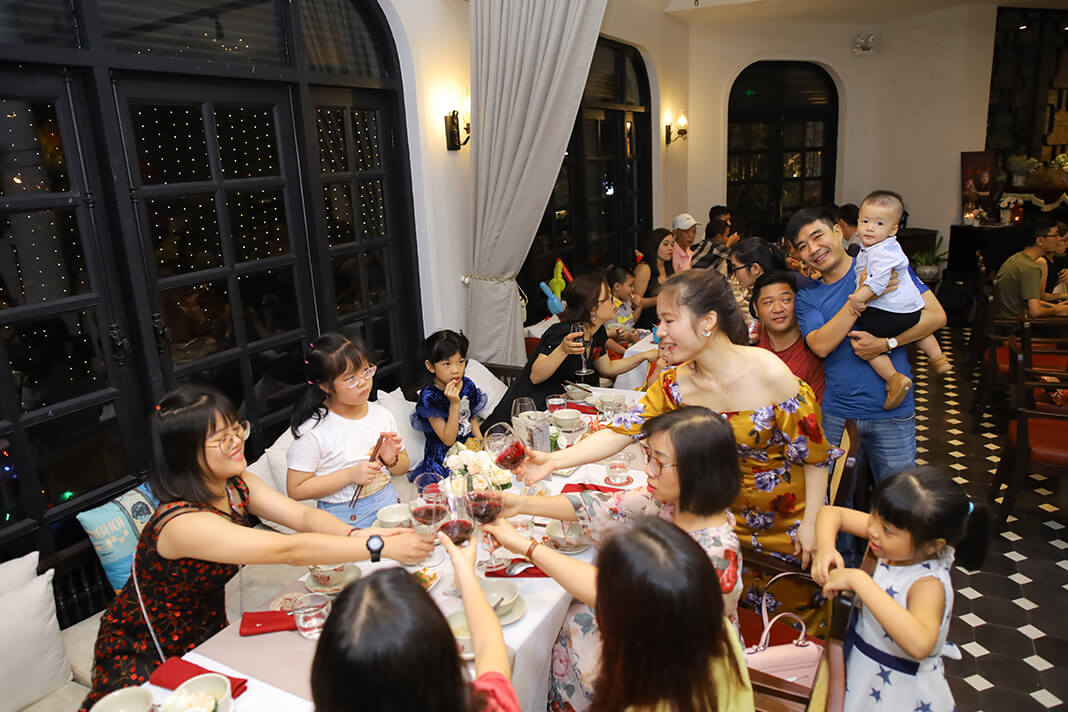 4 PLUS MAISON MẬN-ĐỎ RESTAURANT HAVE FOR KID'S BIRTHDAY
1. We have separate space for a big and small party
If you want to host a birthday in a room or an outdoor area just only for your guests and family. Let's this privacy make guests and family members feel comfortable.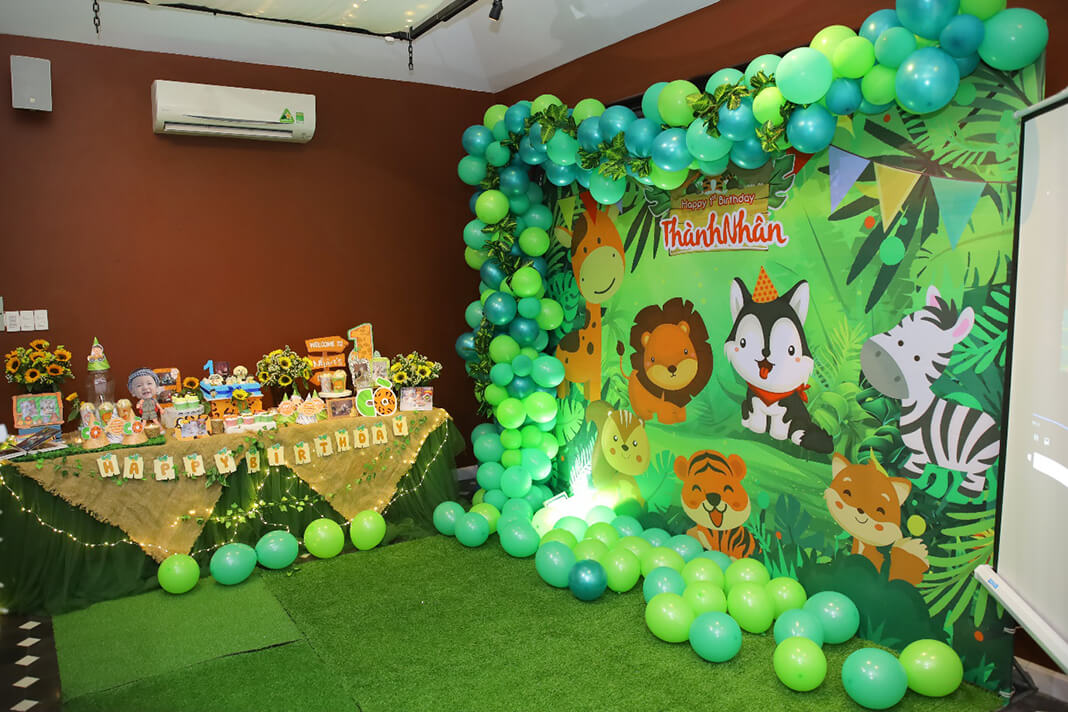 2. There are diverse set menus, adjusted to your liking
This flexibility is to bring you ease in managing the food, you are the one who decides the flavor for your child's party.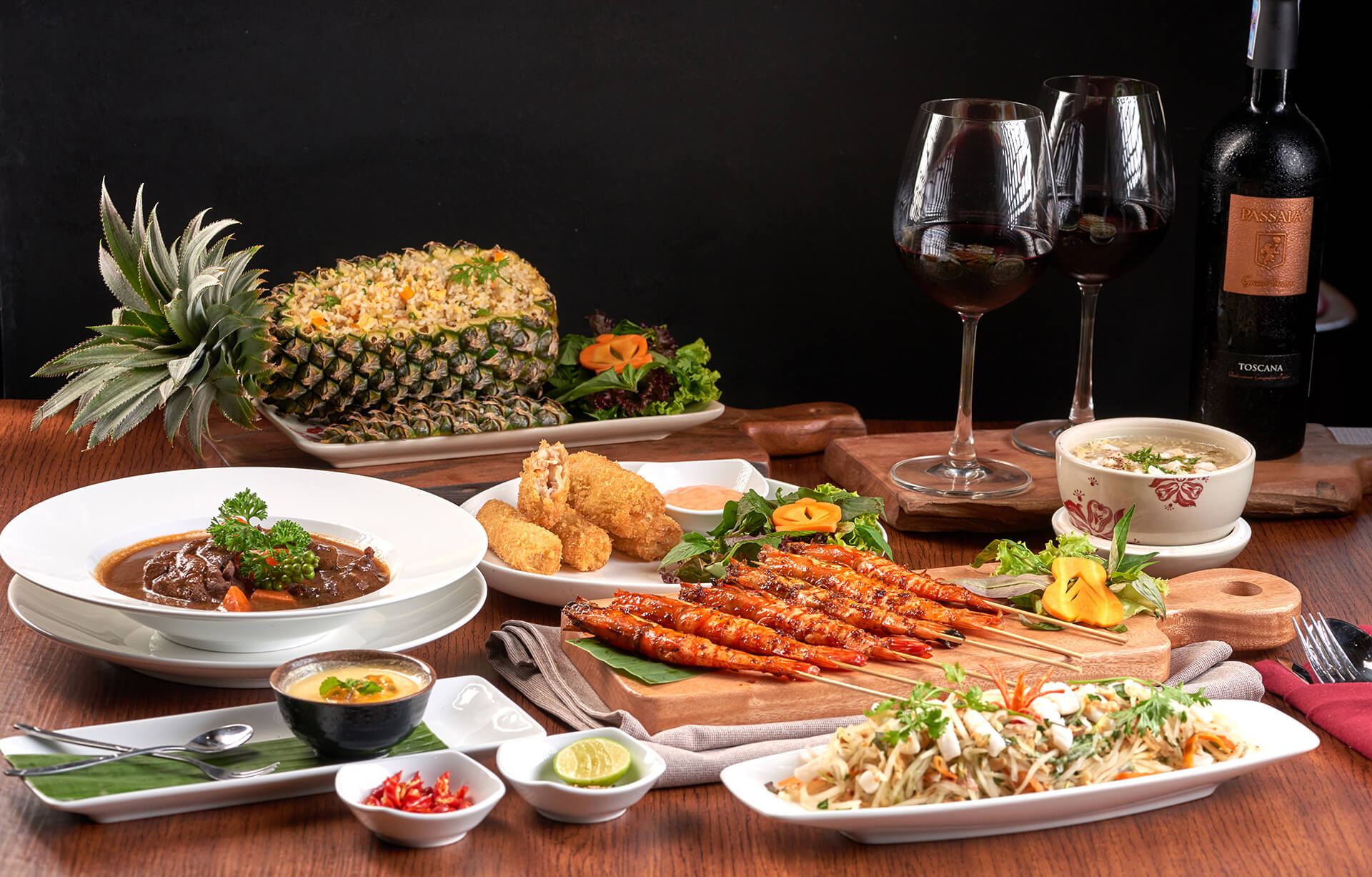 3. We can provide birthday decoration and contact suppliers
No need to contact many places, just choose us is enough. The style of décor for the party will be at your choice.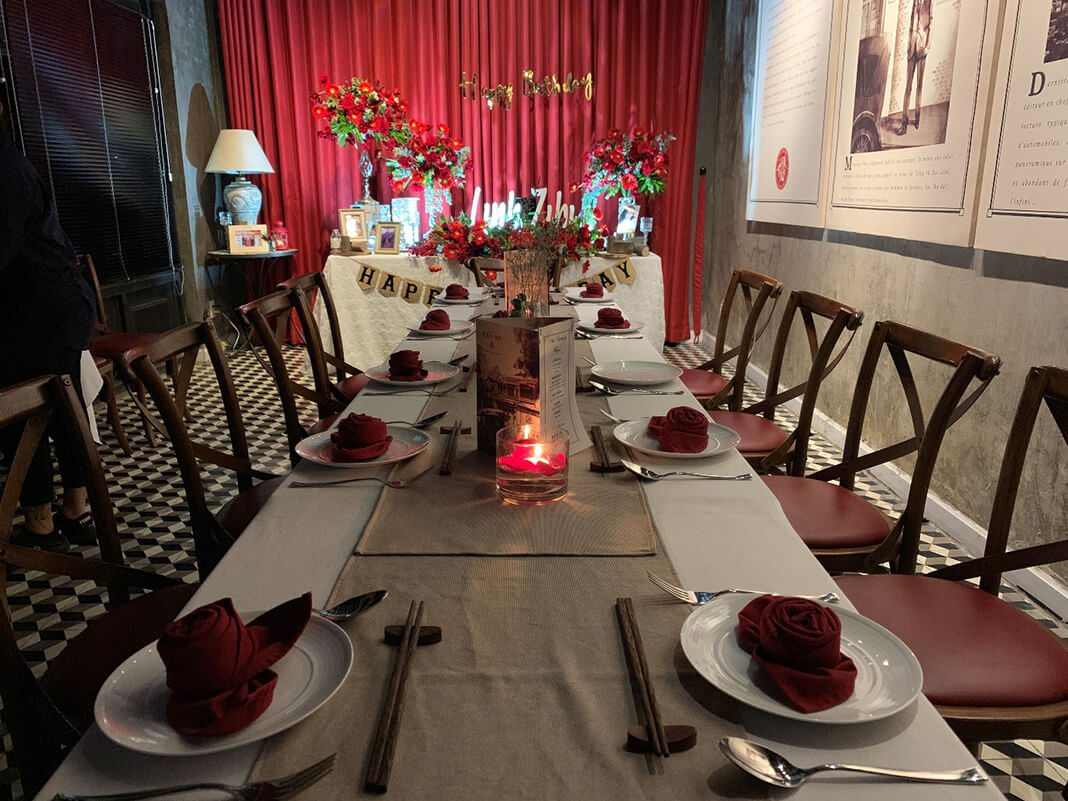 4. We dispose sufficient technical equipment for a party
You need projectors, speakers … and many other things to make the birthday extravagant. We are ready for everything if you need to use it for a party occurred at MAISON MẬN-ĐỎ Restaurant.
The above suggestions will hopefully help you not to be busy and spend too much time organizing your kid's birthday.
You do not have to search hard for a place for your children birthday parties. Maison Mận-Đỏ Restaurant with extensive experience in organizing birthday parties, full of private space for parties from 10 to 100 people. Having Western and Vietnamese dishes to help to make the menu suitable and good.