If you're just looking to have lunch, many bistrots, cafes can be the destination. However, if you are an office employee who is looking for a restaurant to have lunch with your team, colleagues, or especially with your partners and customers, quality restaurants will be a more suitable choice.
So in District 1, which restaurant should you go for business lunch? The answer is Maison Mận-Đỏ Restaurant.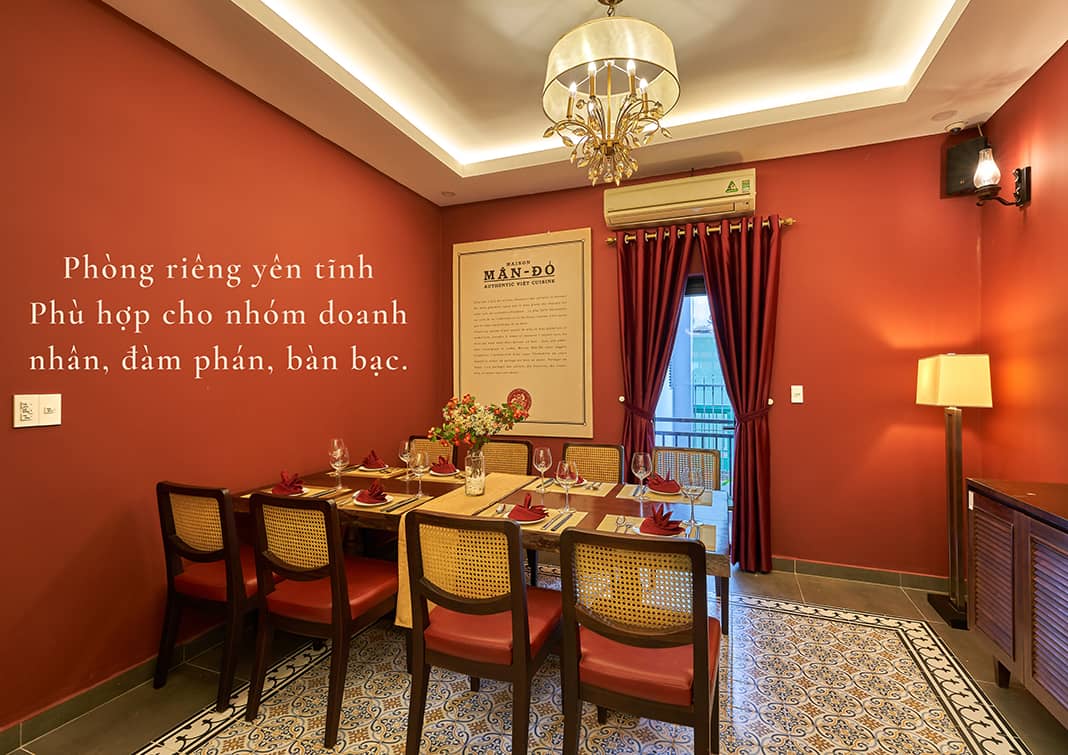 Why should corporations have business lunch at a restaurant?
Like I said, if you are having lunch alone, anywhere is fine. But if you have lunch with people from your office, it is recommended that you go to a restaurant for the following reasons:
Compared to having lunch at any sidewalk street food, which is quite crowded and noisy, having lunch at a restaurant will also be much more quiet and calm. This criteria is necessary for office employees when lunch is not only a time to recharge and rest, but also a time for everyone to discuss work issues. If the atmosphere is too noisy, it is not good to recharge.
The space is clean, the setting is just adaptable to create privacy with other tables, the air is cool, and no dust. This is probably one of the reasons why businesses choose to have lunch at a restaurant rather than casual street food or small bistros. For women, how happy they are to have clothes that still retain perfume and not cling to the smell of food after getting out of a lunch.
The food quality supply is assured in the restaurant. For those who have been and are concerned about their health will surely doubt the quality of street food. You will not be able to know the quality of supply of the chicken thighs in your dish and whether their expiration has been respected. We cannot as well ensure a hundred percent of restaurants food quality, but at least restaurants must operate with more strict quality rules and face more food safety audits.
Restaurants can ensure nutritional balance. In addition to the food supply, the nutritional balance in food processing is also a factor that businesses care about. Nutrition plays a very important role for one to stay productive. More importantly, when most employees working for businesses often skip breakfast, lunch is considered a main meal. At this moment of the day, lunch containing all necessary nutrients will be a source of energy and gray matter for the remaining half of the day.
Restaurants have flexibility in methods of payment (cash, transfer, card swipe, debit,…). Finally, the method of payment is also an issue. Although it seems insignificant to us, it is quite critical for businesses. Restaurants are able to issue red invoice for refund corporate purposes while street food or small food establishments may not be able to do that.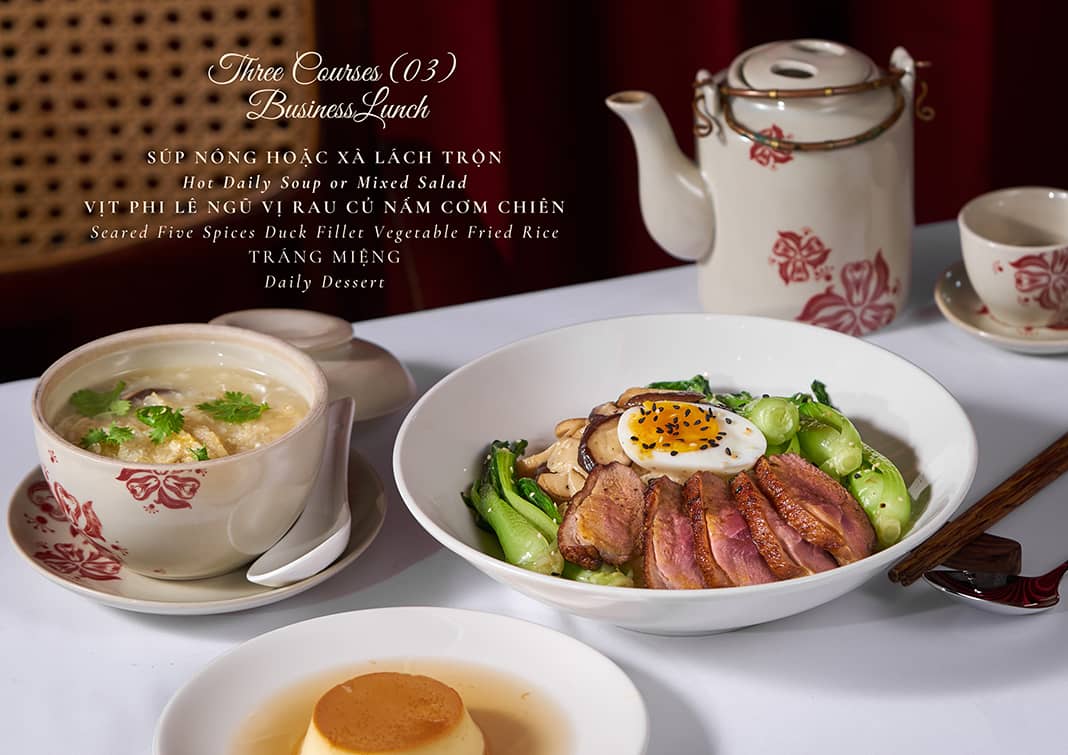 What a business lunch should contain?
The courses in business lunches does not have any mandatory rules, but generally needs to meet the following criteria:
The dish should not only be delicious, but it needs to be well plated.
The taste should not be extreme, like too spicy, too hot, too sweet,…
There is a balance of meat, vegetables and seeds to ensure complete nutrition.
The ration of the dish should be just right, not too full or too few.
Thus, dishes suggested for office employees or business men/women are:
Fried rice with seafood/beef/fish/shrimp/squid topping and vegetable
Spaghetti or sauteed vermicelli with seafood/meat topping.
Beef Steak with vegetable
Noodle soup topped with vegetables and seafood/meat.
Three courses meal (Soup/Salad Meat/Fish Dessert)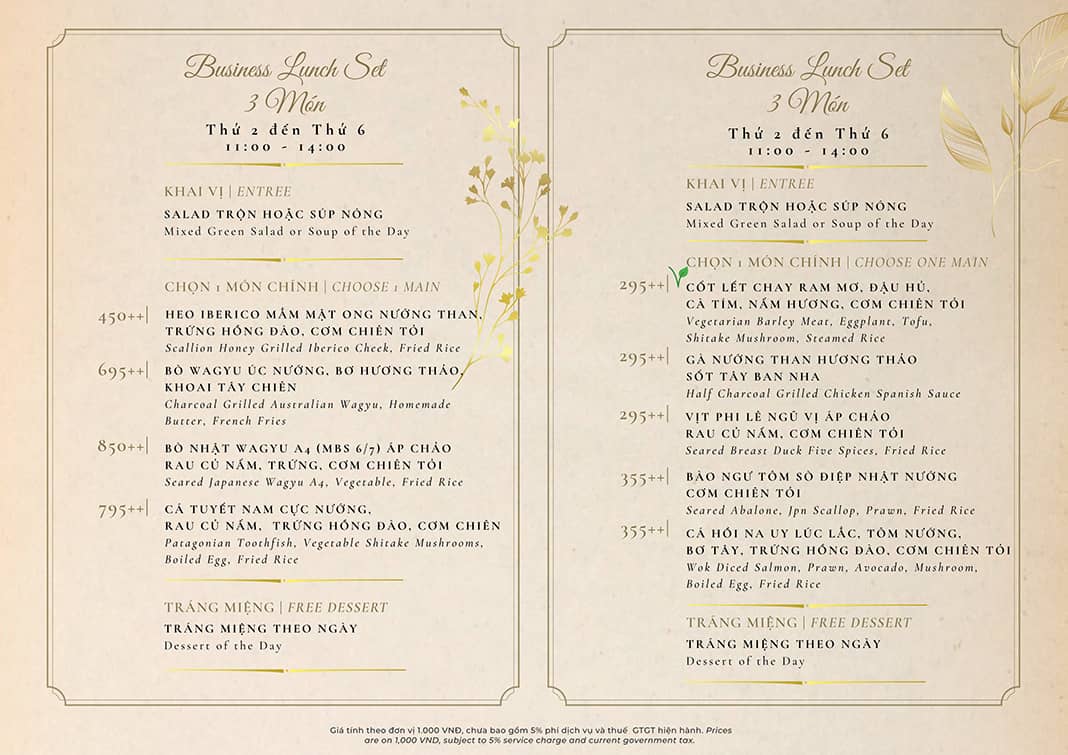 Maison Mận-Đỏ Restaurant in District 1 is serving business lunch set for corporat
If you are looking for a suitable restaurant serving business lunch for the office in the central area of District 1, Ho Chi Minh City, Maison Man-Do restaurant is definitely a destination that you cannot ignore.
Located at 27J Tran Nhat Duat, Tan Dinh Ward, Maison Man-Do restaurant is a famous restaurant specializing in diverse dishes from Vietnamese to Western style. Each dish is carefully selected with quality ingredients, processed properly and ensures the balance of nutrients. Most prominently, most of Maison Mận-Đỏ soups and sauces are sophistically processed with traditional recipe.
The restaurant is masterfully modernizing Vietnamese classic cuisine and presents quality ingredients and contemporary settings. The elegant cozy house setting fit all requirements for families, parties, corporate lunch or dinner. Maison Mận-Đỏ brings back the delicacy of hospitality where craft, service is made with the most respect for the clients. Besides, red invoices of the meal can be issued at your request. The restaurant has a private room at your request, with room seating capacity : 2,4,8,10,20,30,40,60.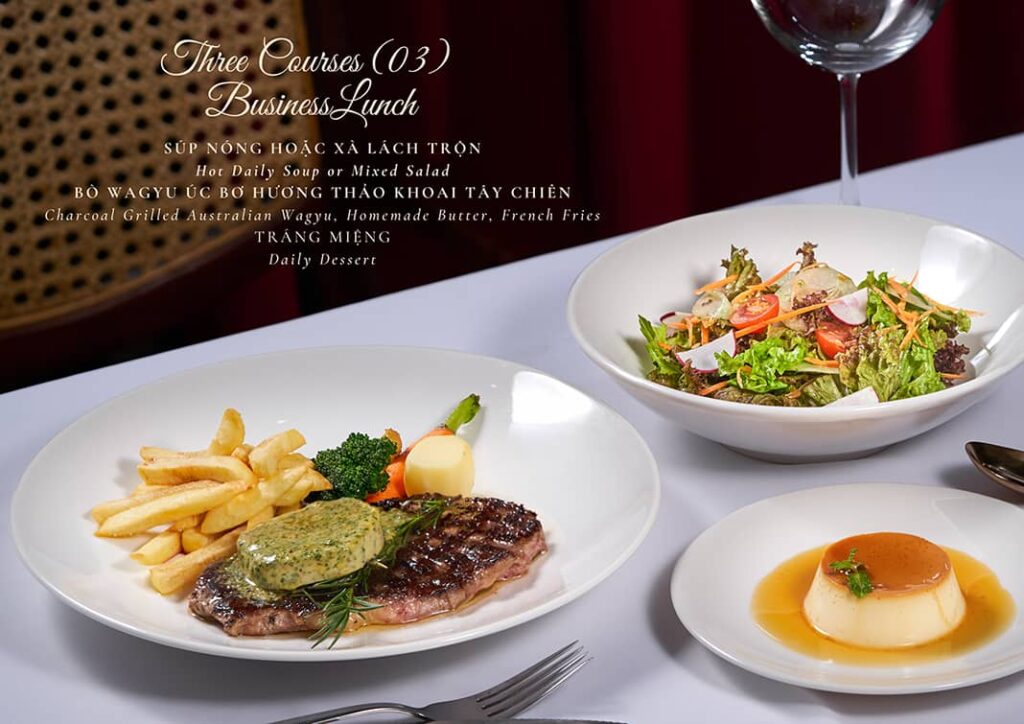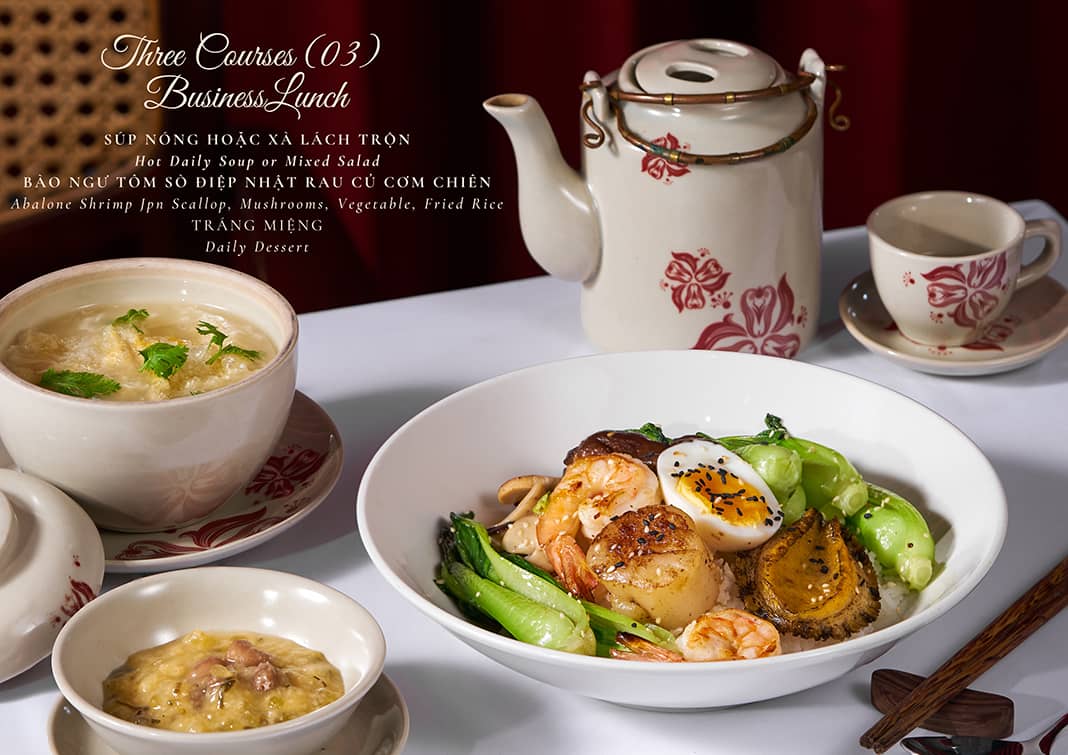 Maison Mận-Đỏ restaurant is looking forward to serving customers with dedication and commitment to the best service.